De Blasio calls Brussels Mayor Yvan Mayeur
New York Burgomaster Bill de Blasio called his Brussels colleague Yvan Mayeur yesterday, to express his sympathies after the Brussels attacks, but also to propose a meeting between them to exchange experiences.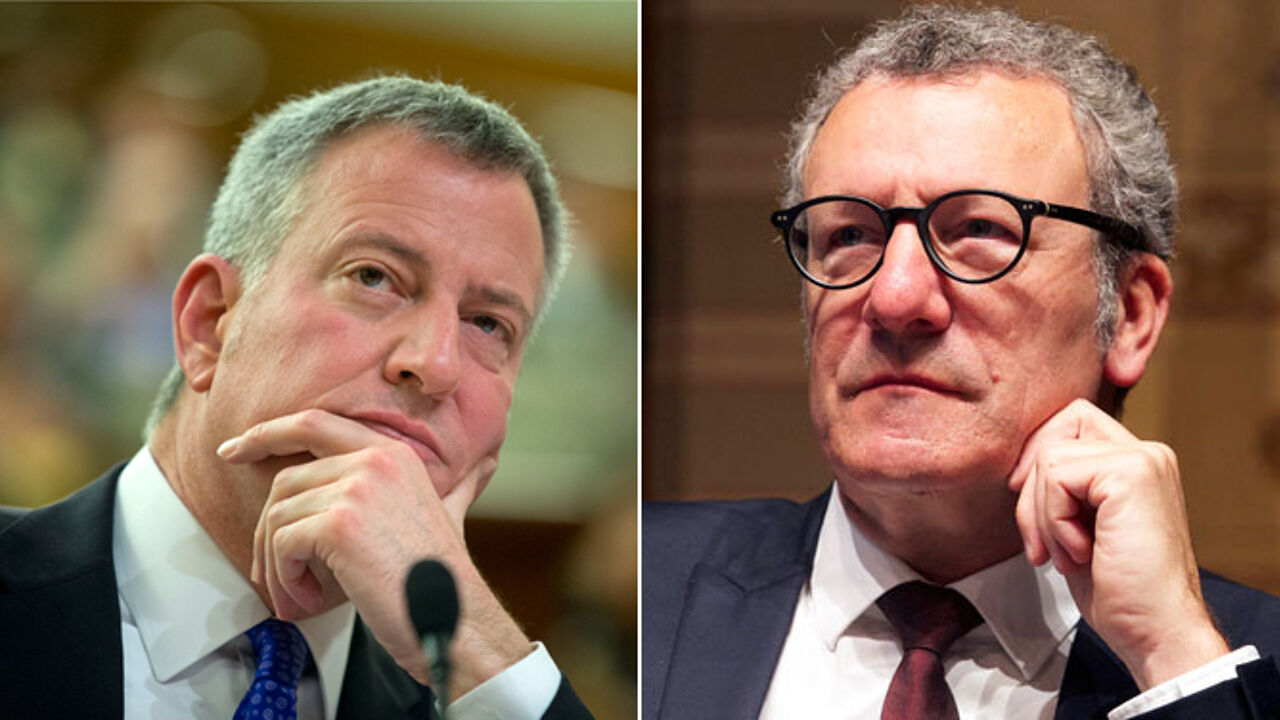 De Blasio expressed his solidarity to Mayeur (Francophone socialist) on the phone yesterday evening. "And we want to let you know that we would be happy to offer you guys any support whatsoever, if needed." 
De Blasio would like to meet Mayeur: "Please come here if you have the time. Or if that fits you better, we can come to you." De Blasio also wants to meet Paris Mayor Anne Hidalgo. "I will propose a Paris-New York-Brussels meeting. I think we can learn a lot from your experiences." 
Mayeur is said to be enthusiast about the American proposal.