Irishman dies in Tour of Flanders for amateur cyclists
A 56-year-old Irish cyclist passed away on the Oude Kwaremont on Saturday, when amateur cyclists were riding their version of the 'real' Tour of Flanders, one day before the professionals.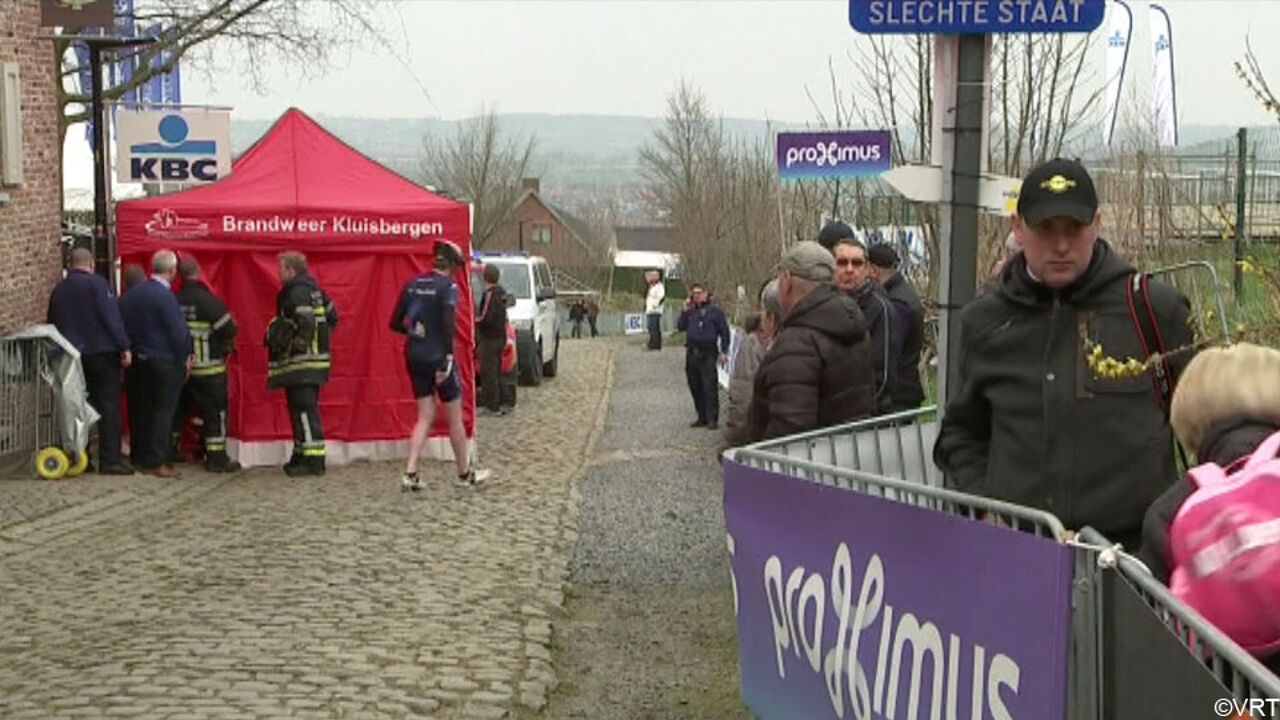 The 56-year-old was taking part in the Ronde van Vlaanderen Cyclo together with his son when he became unwell on the long, arduous climb of the Oude Kwaremont, near the Kwaremont Square, and succumbed. He received first aid on the spot, but emergency teams were not able to reanimate him.
Organisers Golazo expressed their condolences to the man's friends and family. This tragic incident is the first of its kind in 25 years' time, they added. The man's son underlined that first aid teams did what they could and thanked the Red Cross and the medical teams for their help. The man's death cast a shadow over the 100th edition of the race.
The Oude Kwaremont was closed for other cyclists after the incident. This caused long queues at the foot of the Oude Kwaremont and also the Paterberg.
The Tour of Flanders for amateur cyclists was at its 25th edition and had been a sell-out in a very early stage, with some 16,000 riders taking part. For the first time, the number of foreigners exceeded the number of Belgians. The Dutch accounted for 3,300 riders, followed by the British (2,300). Participants had until 8PM to reach the finishline.