Woman in critical condition after Molenbeek riots
The riots in Molenbeek left one woman in hospital with heavy injuries. She was hit by a car that was racing through the streets after breaking a police cordon (photo). The driver committed a hit-and-run, but the car could be stopped. In all, over 100 people were apprehended in Molenbeek and central Brussels.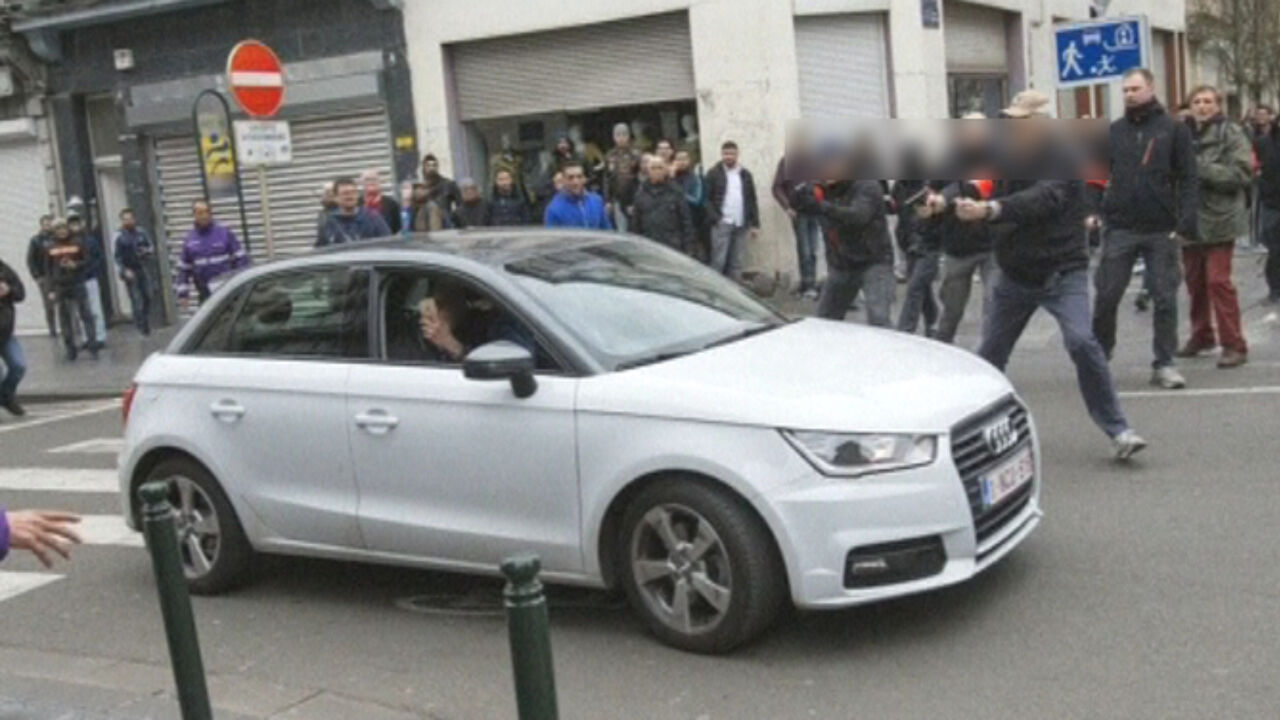 The atmosphere was tense the whole afternoon and early evening in Sint-Jans-Molenbeek, as local authorities had imposed a strict ban on protest marches and demonstrations. It soon became clear that some had plans to violate this ban. 7 far-right campaigners were arrested before they could take to the streets, after the discovery of pepper spray in a car.
The Beurs area in central Brussels was also the scene of dozens of arrests, as far-left campaigners turned out to have plans for a counter-demonstration. 33 were apprehended.
Tension mounted when local youngsters wanted to march from Molenbeek to central Brussels, where they thought a far-right demonstration was taking place.
They were stopped by police, but one car, a white Audi, broke the police cordon. The vehicle vanished at high speed and hit a woman. The car could be stopped later on, and two persons could be arrested, probably the driver and the man that can be seen on the passenger seat, filming with his smartphone.
In order to halt the youngsters' march, police had to use water cannons as youngsters were throwing objects at them. Police said that some 100 people were apprehended during the course of the afternoon and the early evening.