Street art festival in progress at Ostend
International street artists have taken charge of blank walls and open spaces in the seaside resort of Ostend for the Chrystal Ship festival, a biennial art festival involving murals and art installations in open spaces.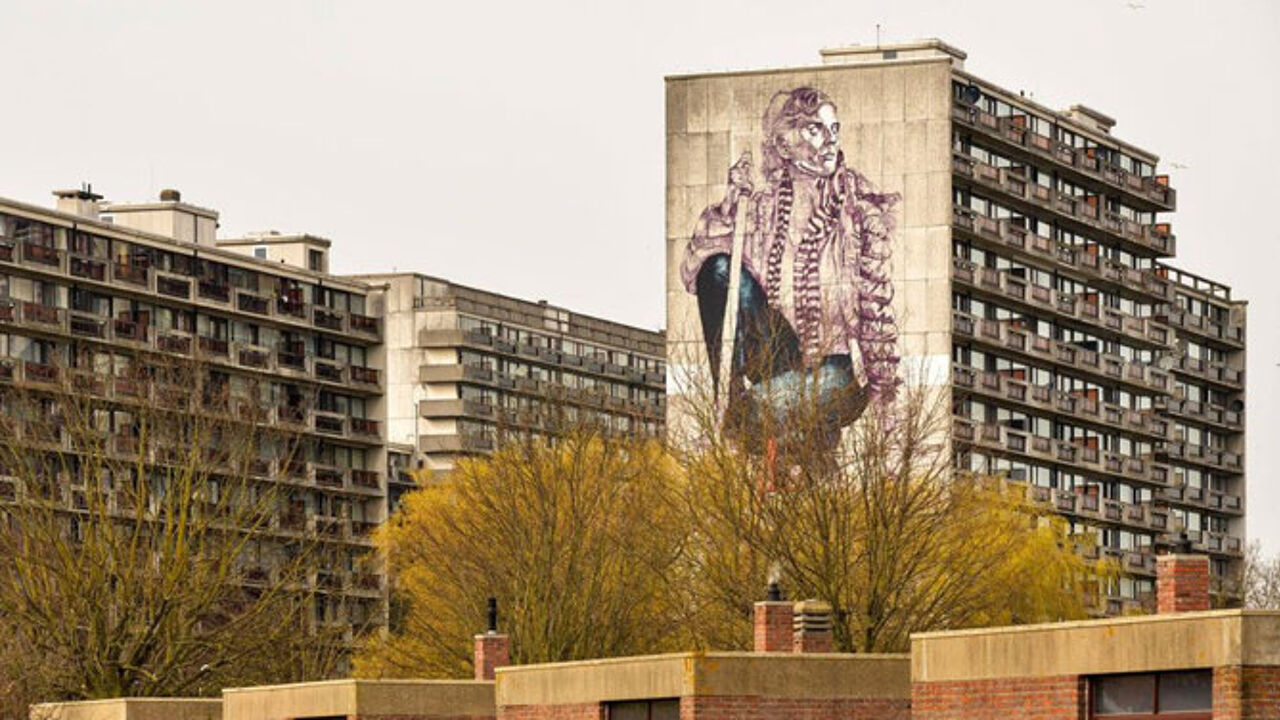 Street artists can been seen at work in the city all the coming week. Local people were able to put their own walls at the disposal of the artists. In all 100 Ostenders volunteered.
When compete it will be possible to view the street art by following a route encompassing 20 locations in the city centre and the green belt around the city. Participating artists include Siegfried Vynck, Roa and Noir, Fintan Magee, Robert Montgomery, Ella & Pitr and Pixelpancho.
Curator Bjorn Van Poucke: "So many artist of this type taking part in a single arts festival is unprecedented in Europe."
The art will remain on view for two years and form part of a cycle and walking route.