Two charged after hit-and-run in Molenbeek
Two men have been charged following an incident during the Molenbeek riots on Saturday. The suspects stand accused of fleeing the scene of a crime, offering armed resistance and obstructing the traffic.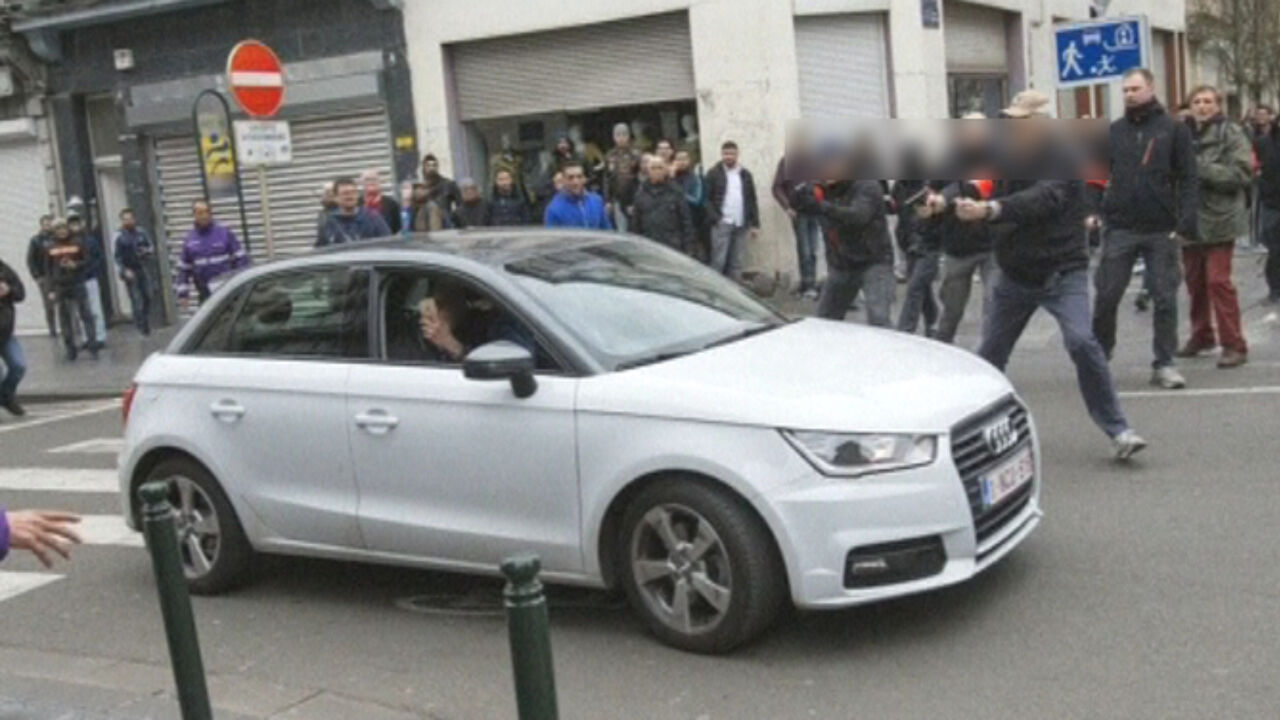 The two men drove a white Audi A1 through a police cordon as tensions mounted in the Brussels suburb on Saturday. They crashed into a woman who had to be taken to hospital in a critical condition.
The car sped off but was stopped by police. The driver was detained. The other person in the car fled off, but handed himself in to police on Sunday. The two suspects have been identified as Mohammed B. and Redouane B. They were under the influence of alcohol and banned substances at the time. They are not linked to far right protesters who surfaced in Molenbeek on Saturday. Seven people who wanted to protest against the demonstration ban in Molenbeek and were carrying pepper spray were detained.
All demonstrations are currently banned in the Brussels region. In all 140 people flouting the ban were detained on Saturday. Most were leftist demonstrators.
Tension has been high in Molenbeek following the Brussels attacks.  Leftist and far right supporters have both been eager to flout the demonstration ban.