Seven cyclists hurt in hit-and-run
Seven cyclists were injured in a hit and run in the town of Lommel (Limburg) this afternoon. Nine cyclists were cycling as a group when they were hit by a vehicle.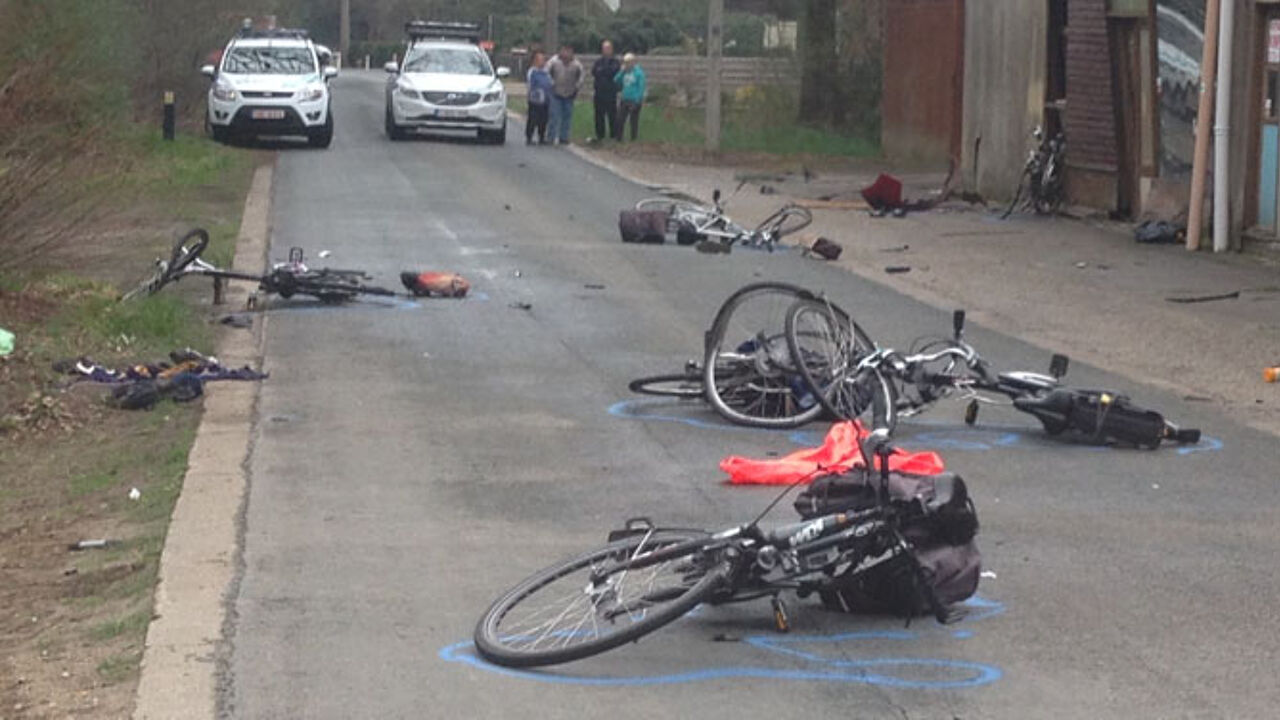 Four people are badly injured. Two of the cyclists were taken to hospital in a critical condition. The driver failed to stop, but police will be able to track him down. A number plate was left at the scene.
The cyclists are all seniors from the Union Minière plant. They hail from Lommel, Neerpelt and Bocholt.
The public prosecutor's office has experts examining the scene of the accident.