Determined leaders face international press
Federal PM, Charles Michel, and Brussels PM, Rudi Vervoort, have said everything is being done to restore a full metro service by next week. They were speaking at a joint news conference at which they attempted to signal that Belgium is united and back in the game following the Brussels attacks.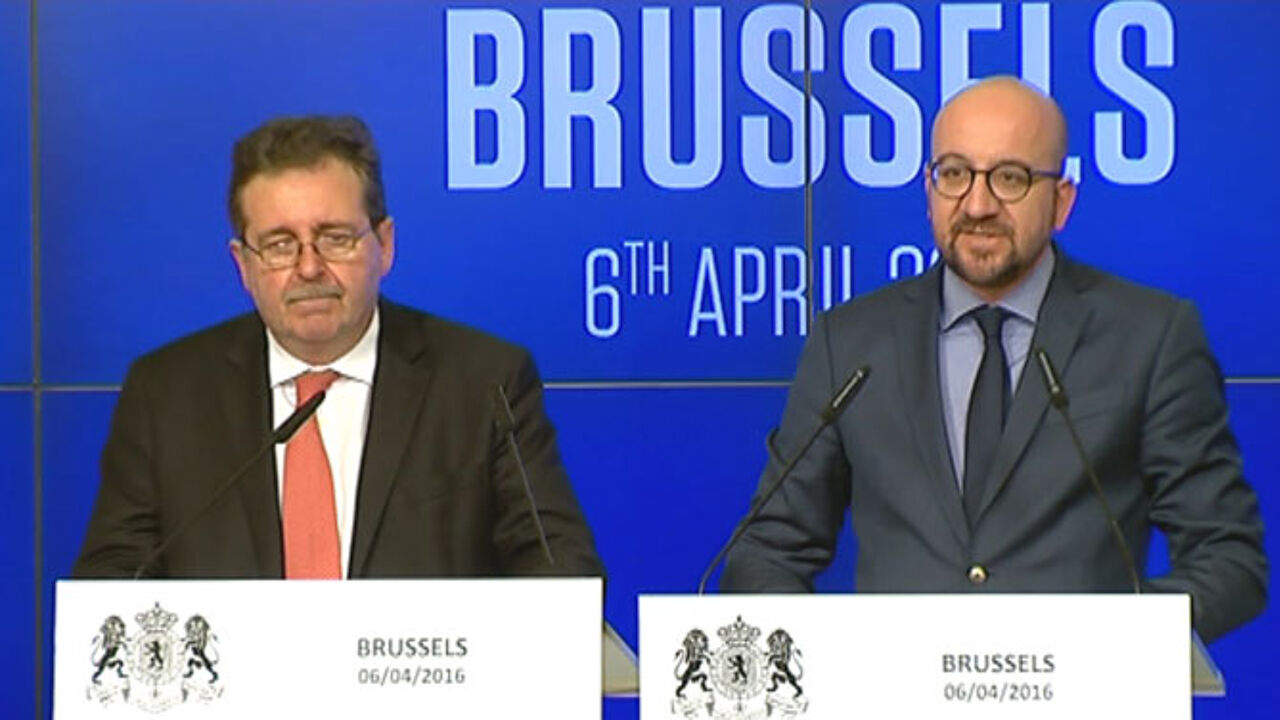 Speaking in French, Dutch and English Mr Michel signalled that life would return to normal in Brussels and Belgium. Rudi Vervoort insisted that a full metro service should be restored during teh course of next week. Mr Michel noted that joint patrols by police and soldiers would ensure safety.
Commentators describe the news conference as an attempt to brush up Belgium's tarnished reputation without providing much new information. Rudi Vervoort: "The terrorists wish to kill Brussels and everything it stands for and undermine our society. They will not succeed."
PM Michel: "If the terrorists wish to divide us, we must close ranks more than ever in order to return to a normal situation."
Commentators suggest the leaders of the federal and Brussels governments wish to draw a line under the blame game, the rowing and the provocations of the past two weeks, but it remains to be seen whether the numerous foreign newsmen at the press conference were convinced. Afterwards PM Michel received countless questions about what is often seen abroad as the failure of the Belgian state to tackle terrorism.