Lorry chaos on Brussels motorway
Lorries are hampering the Brussels-bound traffic on the Ostend Brussels motorway as road hauliers' protest against the introduction of road charging. Lorry drivers are holding up fellow lorry drivers. Cars too may experience restricted access and delays.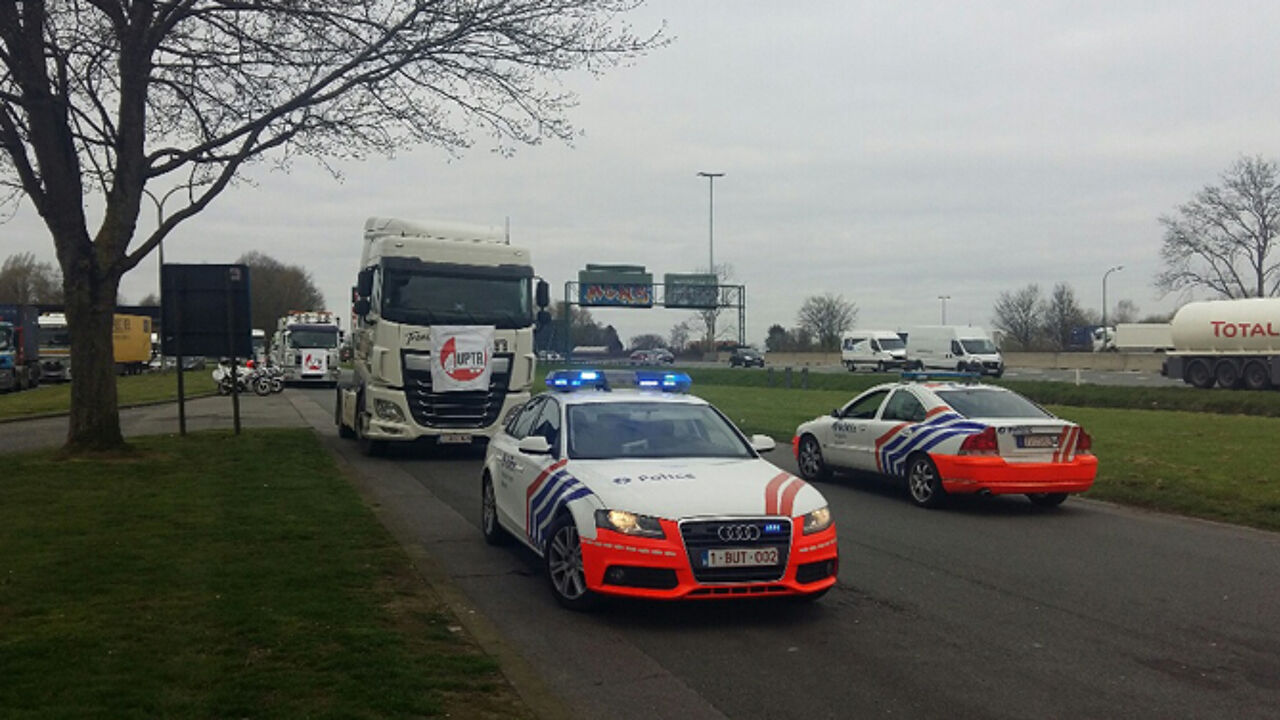 Lorries blockaded the slow and central lanes of the motorway in the direction of Ghent at Ternat this morning resulting in delays of one hour. Later the lorry drivers parked their vehicles on slip roads at Affligem.
A little later the lorry drivers directed their attention to obstructing traffic heading for the Belgian and Flemish capital. Lorries sported banners supporting the Walloon roadhauliers union.