Abrini: "I was the man in the hat"
The terrorism suspect Mohamed Abrini has confessed to being the third Zaventem bomber, the so-called "man in the hat". Mohamed Abrini was one of the four terrorist suspect taken in for questioning on Friday and officially detained on Saturday afternoon. Mr Abrini made his confession Saturday. The Federal Judicial authorities broke the news of the confession early on Saturday evening.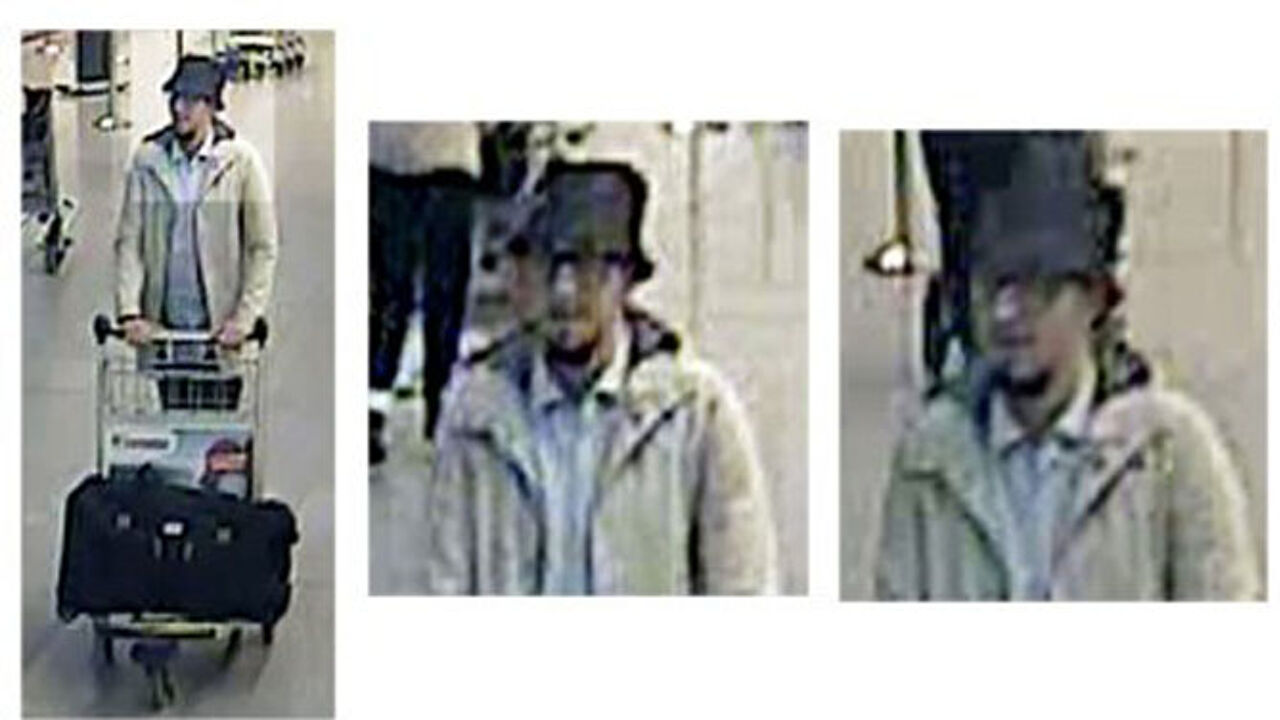 Mr Abrini's confession came after his interrogators confronted him with the evidence that had been gathered so far. He admitted to having thrown away the jacket he had been wearing and having sold his hat.
CCTV images, fingerprints and DNA
The "man with the hat" was filmed by CCTV cameras at Zaventem Airport, near Brussels just before his two accomplices blew themselves up. He was filmed walking behind a luggage trolley in the departure lounge with the two suicide bombers. He left his luggage, that later turned out to contain the biggest bomb in the departure longue, in the departure lounge. The bomb went off only after the airport building had been evacuated.
Mohamed Abrini was taken in for questioning on Friday. The Federal Judicial Authorities report that his finger prints and DNA were found in the terrorist safe houses at the Max Roosstraat in Schaarbeek where the Zaventem bombers prepared their bombs and at the Henri Bergéstraat (also in Schaarbeek) where it is believed the bomb-belts used in the 13 November Paris attacks were made. Mr Abrini's DNA was also found in the Renault Clio car that was used in the Paris terror attacks.
He was spotted in the company of Salah Adbeslam in CCTV footage from the Ressons motorway service station in Northern France that was shot on 11 November at around 7pm.
Furthermore it has transpired that Mohamed Abrini and Salah Abdeslam hired a flat at an aparthotel in the Paris suburb of Alfortville, just prior to the Paris attacks. A number of suicide terrorists involved in the Paris attacks stayed at the flat.