"Soldiers not suitably trained for surveillance duties"
The liberal trade union VSOA claims that there is a lack of resources to suitably train military personnel for the tasks they have been given guard buildings, stations and other public places in cities such as Brussels and Antwerp. The Chairman of VSOA Defence Edwin Lauwereins told the daily 'Gazet van Antwerpen' that "There isn't enough trained personnel and there is a lack of equipment. We have to pass on our helmets to colleagues that have been deployed on the streets".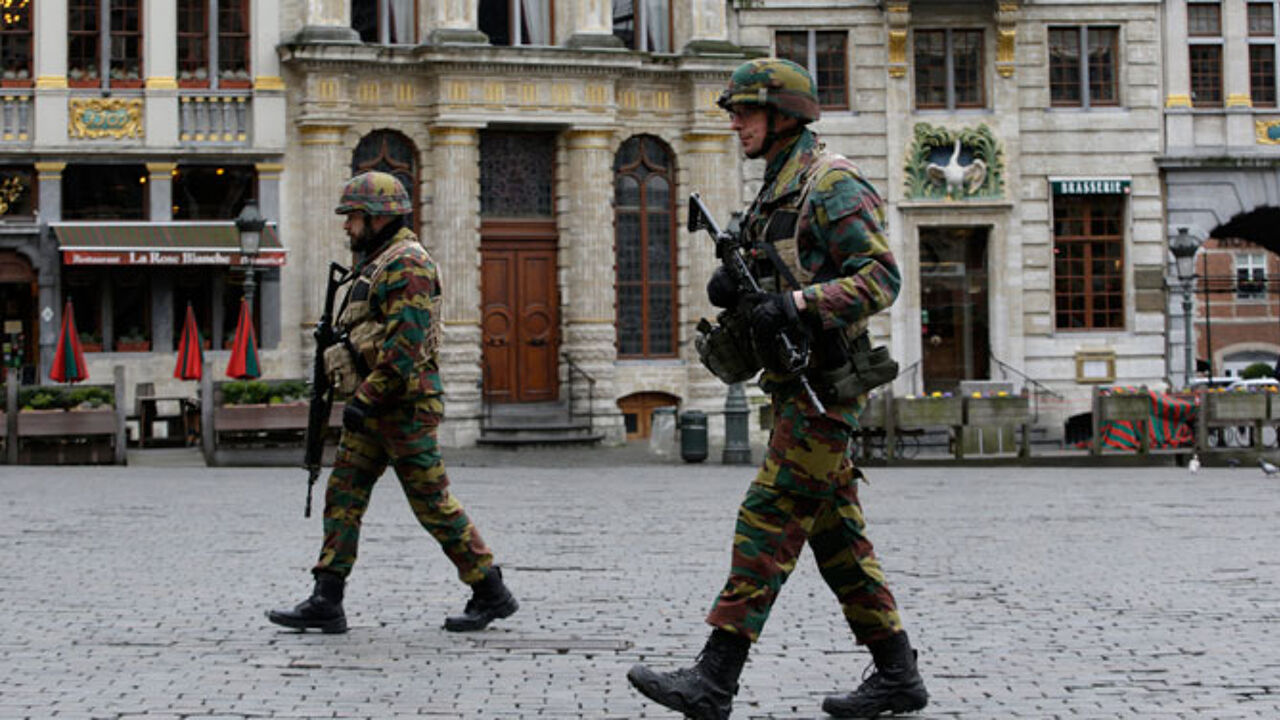 AFP PHOTO
From today 300 extra soldiers will be deployed on the streets of Brussels and in the city's underground railway network. This brings the total number of soldiers deployed on the capital's streets to 1,800.
VSOA's Edwin Lauwereins says that lack of resources mean that the situation is untenable and that soldiers are unable to train for their mission as there are not enough resources.
"We don't have enough trained personnel at our disposal and there is insufficient equipment. I know soldiers that would like to take part in the mission, but don't have a helmet as they have had to lend it to colleagues that are already deployed on the streets. The protective vests that we have borrowed from the Americans have to be passed on each time the guard is changed. There is never time to wash them."
"The mission can be carried out and soldiers are always proud to be carrying it out. However, they are unable to get the necessary training", Mr Lauwereins added.
"There is no ammunition and a shortage of protective vests and other material required for this operation. Equipment can't be used in training as other soldiers need it for their mission"
The union says that all these issues have come about despite there being funding available for extra equipment and for the training of military personnel.