How would you like your bicycle? In wood, bamboo or printed?
Ghent's Design Museum is hosting "Bike to the Future", an exhibition about the bicycle of the future. Futuristic models, as well as prototypes, the latest design technologies, a section on mobility and pioneering projects abroad, bicycle community building, it's all there. And how would you like your bike: in wood, bamboo, or maybe printed?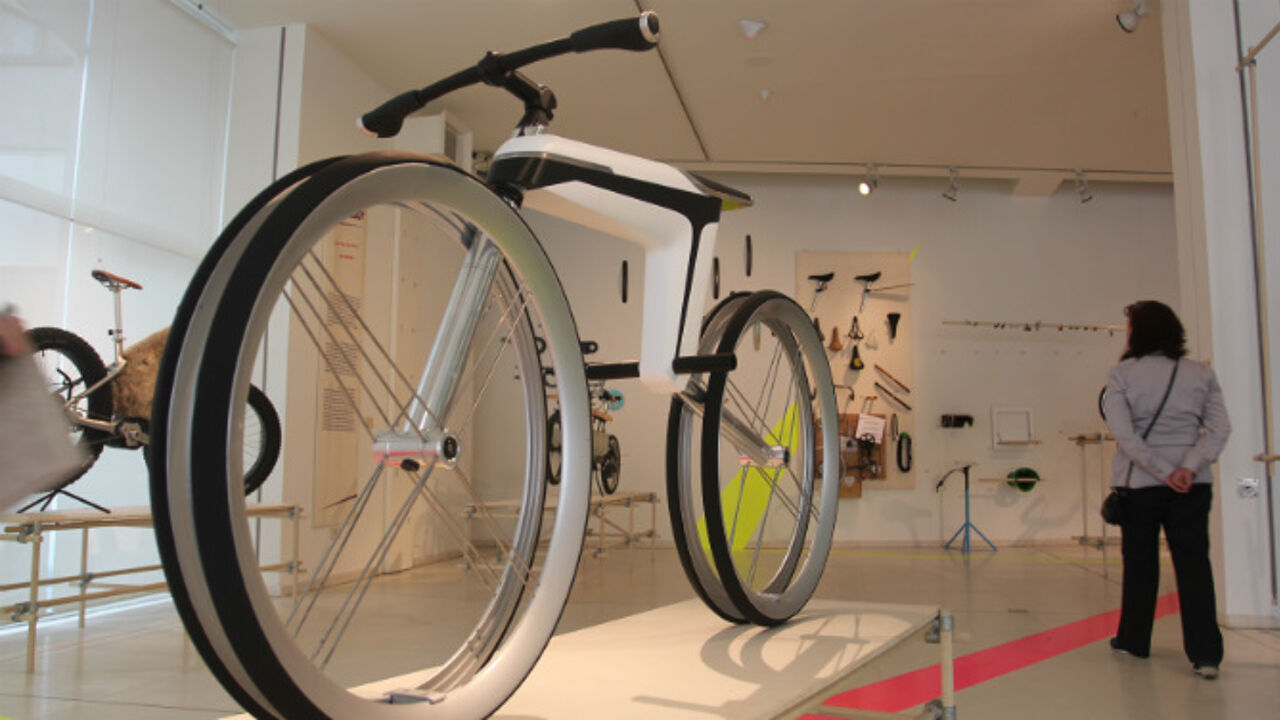 "This is one of my favourite models", says Design Museum Director Katrien Laporte as we are watching BIOLOVE, a model by the London designer Ross Lovegrove.  The frame is not made up of several tubes, but of one big bended "L" or a lying number 1, it's up to your imagination. The sheer design suggests it's going at a high speed - regardless of its rider.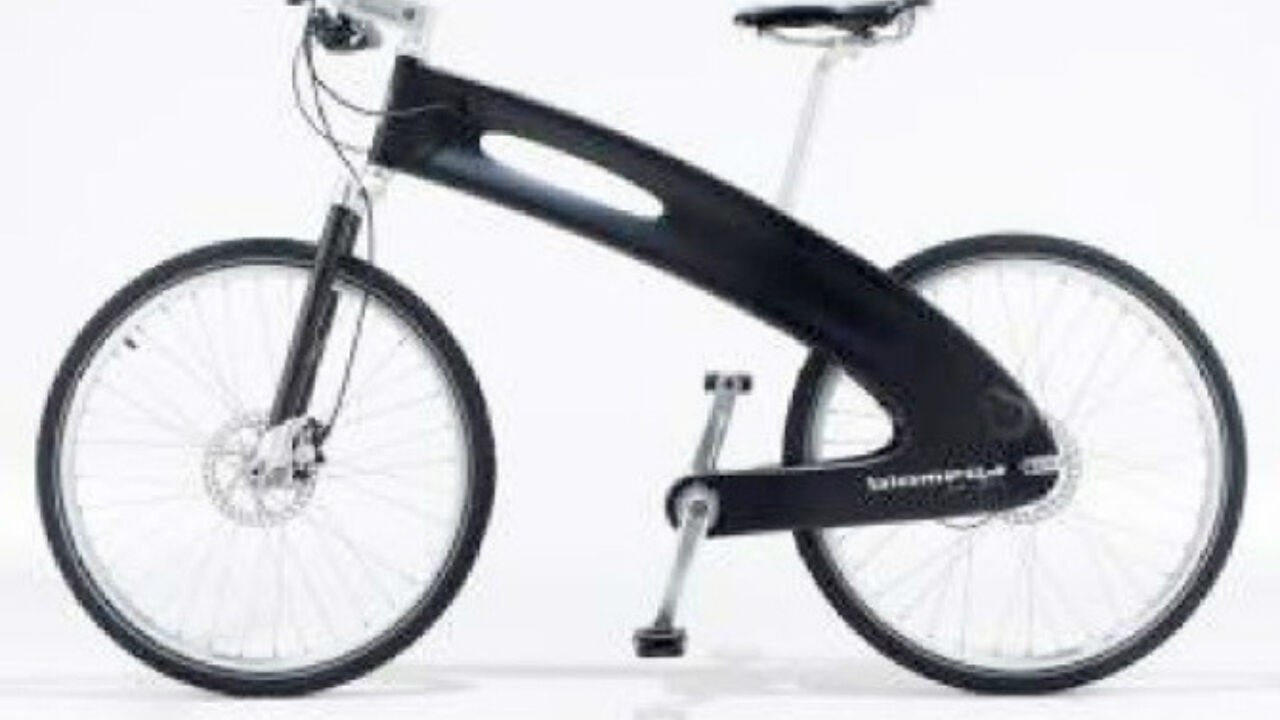 Stylish wooden bikes
It's just one of the many pieces to be seen. It proves that design isn't something new: it's almost 20 years old. Other work is more recent, some bicycles are born in 2016. There is also work from Italian, Belgian and other designers.
The "wood section" displays some astonishing works in bamboo or simply wood. Another one shows a quite innovative model featuring with weels without spokes (photos below). This prototype by Italy's Gianluca Sada and Giovanni Tonno can be dismantled easily to be taken on public transport. Folded up, it should not be higher than an umbrella, and boasts a lightweight aluminium frame.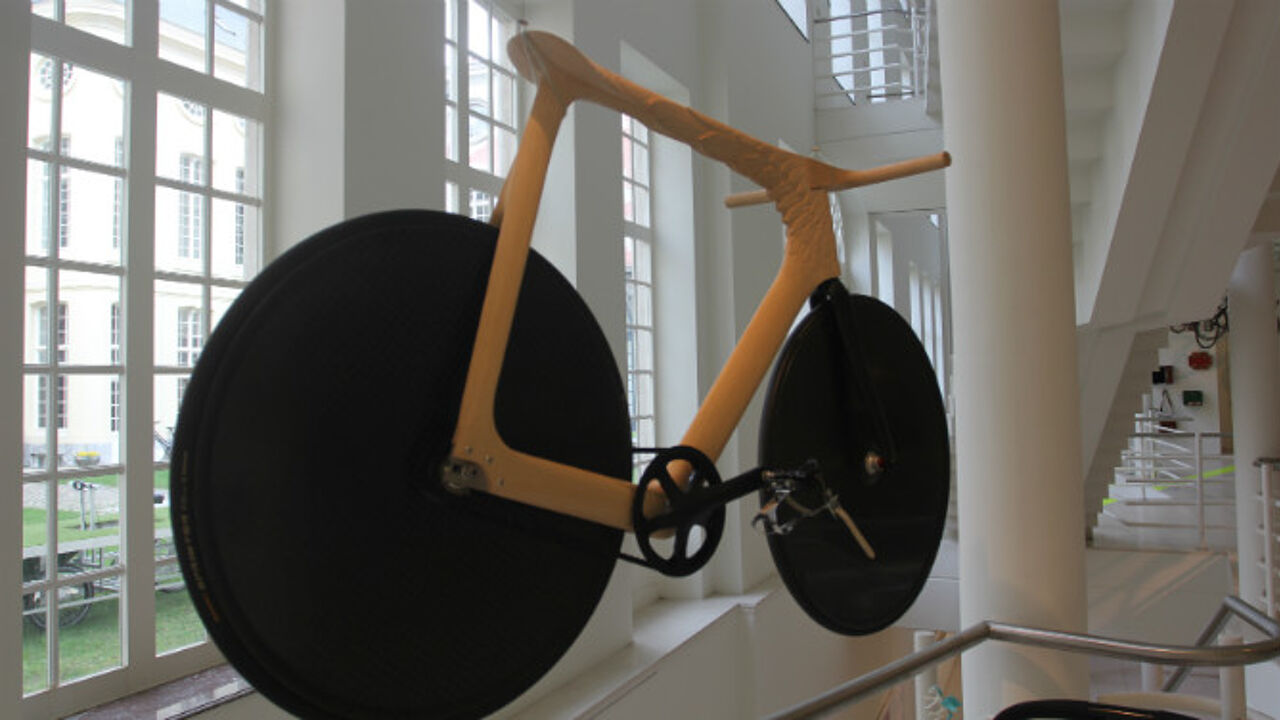 Generating electricity while you ride
The exhibition also focuses on the latest materials, technologies and techniques. If a printer can build a house or manufacture a gun, why not a bicycle? The result can be seen here - a kids bike. Not a single detail reminds you of how it was actually conceived.
Other bicycles belong to the e-bike category and include an electric motor, carefully hidden away in the frame. Technologies are developing: electricity is being generated when the brakes are used, or when the vehicle goes downhill. The electric motors will only become more sophisticated and lighter.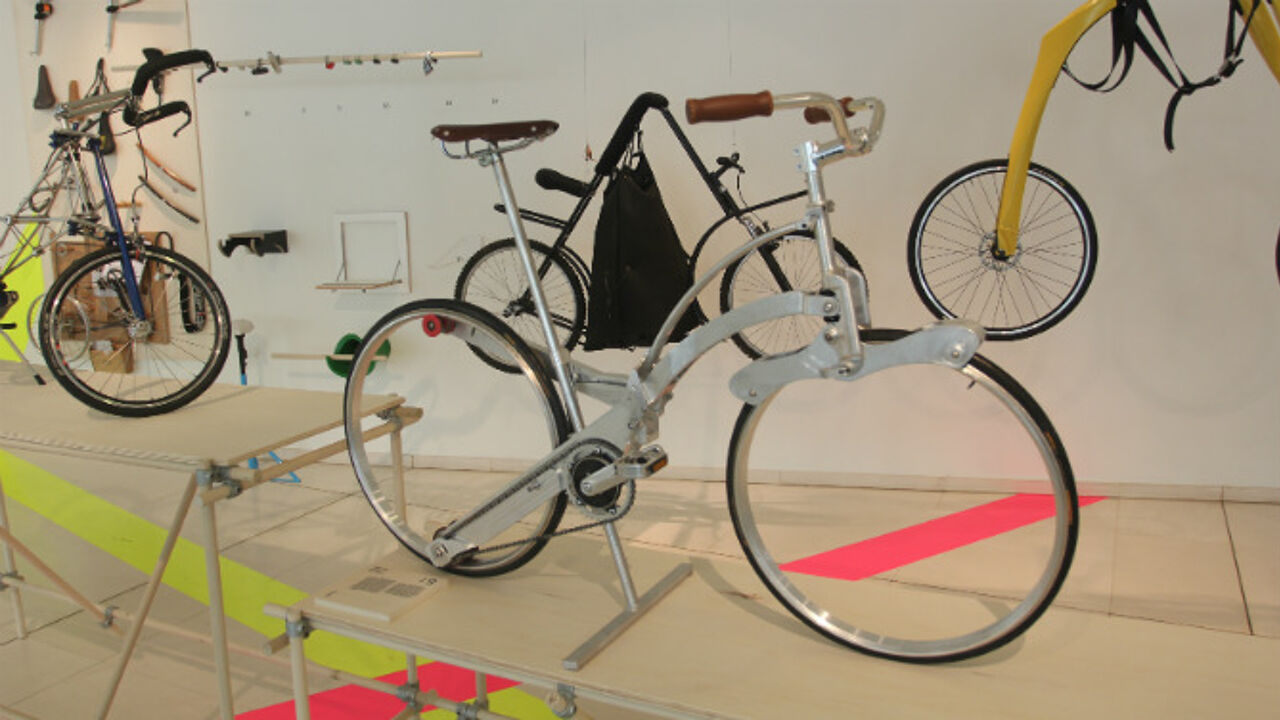 "This is about more than just bicycles!"
Katrien Laporte explains that this collection in the Design Museum - a cooperation with an Italian foundation - is not just about design bicycles. "It's also about mobility and community building."
One corner of the museum highlights very practical examples of how cyclists can be helped in the city. Modern bicycle parking solutions to name just one, in Amsterdam or in Japan, where you deposit your bicycle in a type of check-in-automat which next takes it somewhere underground.
When you return, you just scan your card number and the machine gets it back from somewhere under the ground - compare it to ordering a soft drink from a machine.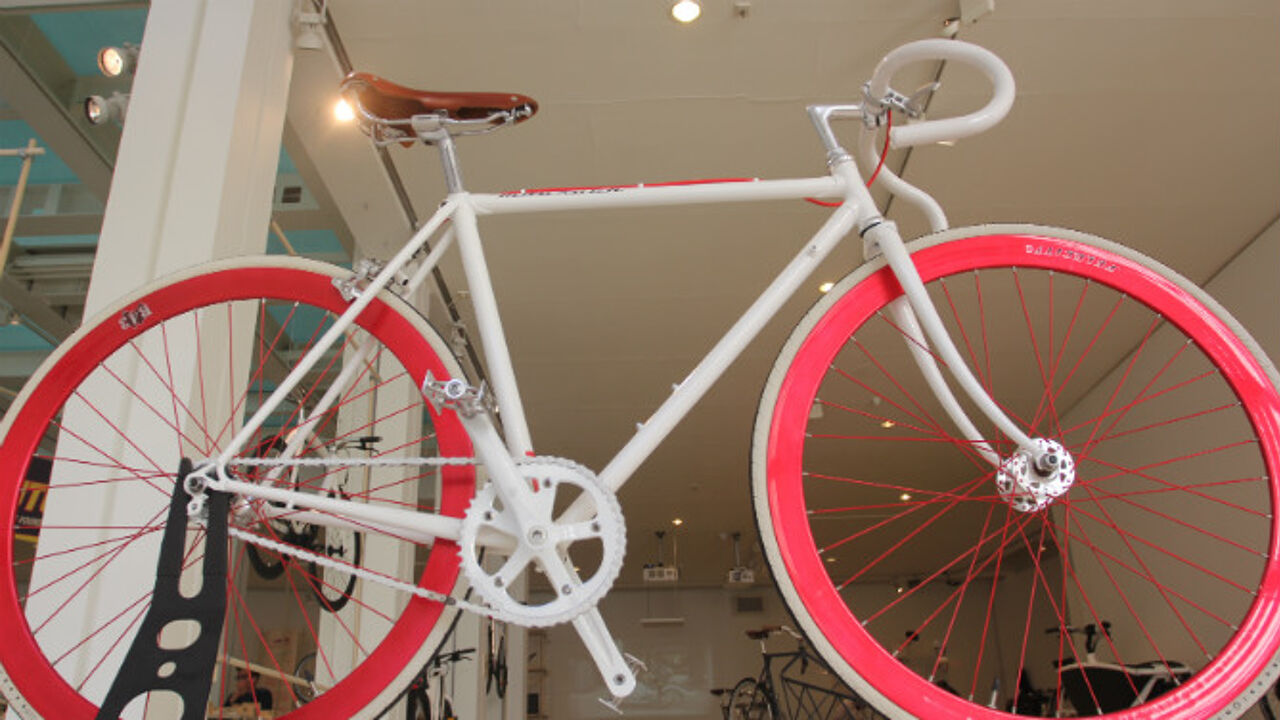 Seville, Amsterdam, Copenhagen
Visitors can take a leaflet for free from any project attracting their interest - each one is in both Dutch and English as the exhibition is seducing quite some foreign visitors.
A video shows how foreign cities adopted projects to stimulate cycling, such as Seville in southern Spain, or Copenhagen. The Danish capital is doing pioneering work where "cycling culture and infrastructure" is concerned.
A heated bicycle path
The Netherlands boast a heated bicycle way to avoid black ice and snowy undergrounds in winter. Belgium also has its proper projects - all to be discovered in the Design Museum.
Another section includes bicycle culture and community work. You can learn what a bike kitchen is - a do-it-yourself place for bike repairs, where people can enjoy a snack and a drink for the hard work - a place in Ghent. 'Cycling without age' is another project, conceived in Copenhagen by Ole Kassow. Volunteers transport elderly people who are less mobile in a carrier bike, a project to be picked up by Ghent soon.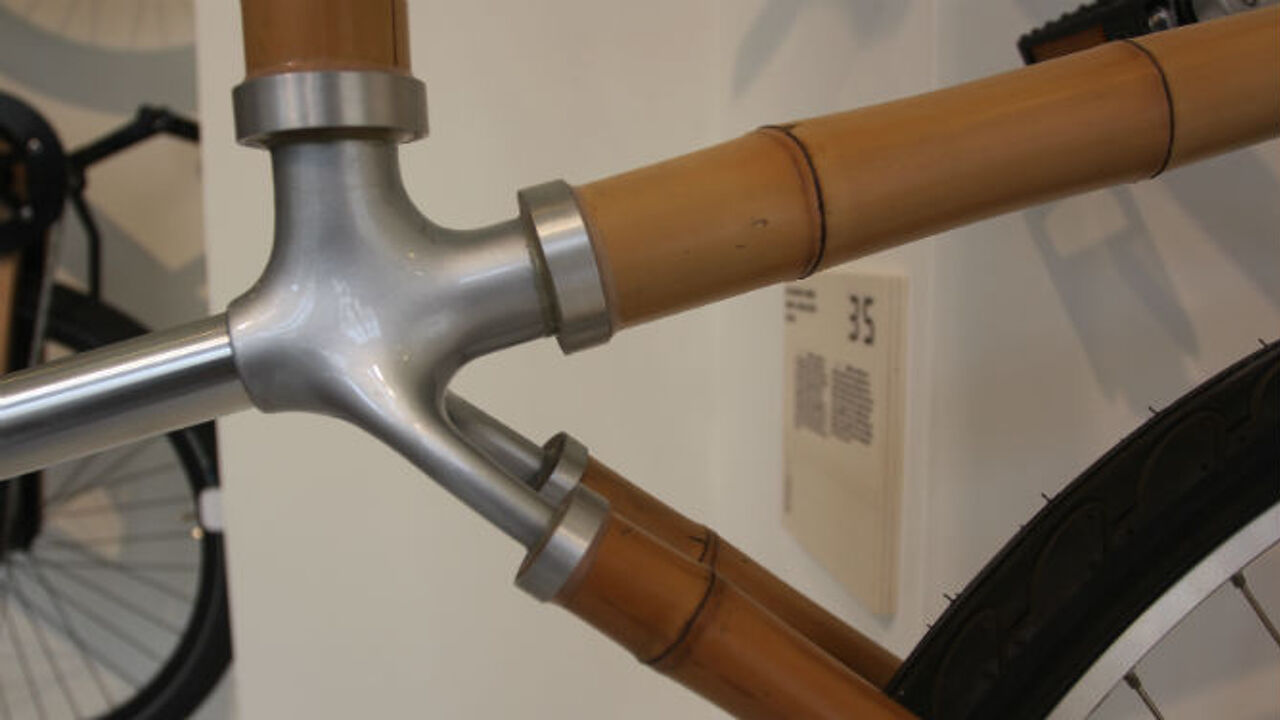 "This was good moment"
This was the right moment to stage the exhibition, says Katrien Laporte. "Bicycles are having a revival. Cities are paying more and more attention to cyclists in urban planning and infrastructure, and technologies are developing fast. We can say that the bicycle movement has become very important in the past 5 to 10 years."
The Design Museum enjoys a lot of foreign tourist visits, also thanks to its central location near the old city centre, and a push in the back from Visit Flanders. The Flemish tourist bureau included the exhibition in its listing of cultural tips for Flanders. "We have almost 50 percent foreign visitors", says Ms Laporte. "Many of them are Dutch, who have a bee in their bonnet about cycling and design."
A bicycle with an umbrella, please!
The exhibition does not want to be a static one - there is also an interactive part. Visitors can leave any suggestions for their bike of the future, of for mobility issues, on a post-it paper on a wall. And if you feel you have good legs, you can have a try-out on a bicycle in the central area (photo below) that measures your speed. A speed camera is monitoring you - of you go fast enough, you can get caught.
"In a way, this exhibition is never finished. It keeps moving", says the director. Ghent is profiling itself as a bike city in recent years, and is banning the car from the city centre. For some, this could even go further. However, we see one suggestion that keeps coming back: a bicycle with an umbrella?
The exhibition runs until 23 October - more details about opening hours etc. can be found via the website.