Improved capacity, but Brussels Airport air traffic still affected by strike
Air traffic at Brussels Airport was seriously disrupted for most of the day after a wild strike staged by Belgium's air traffic controllers. The situation improved during the course of the day, but the situation remains volatile. There were only 15 departures or arrivals per hour - compared to 76 normally - early this morning, but this number was increased to 40 after 10AM, and climbed further after 3PM. However, the situation remains volatile.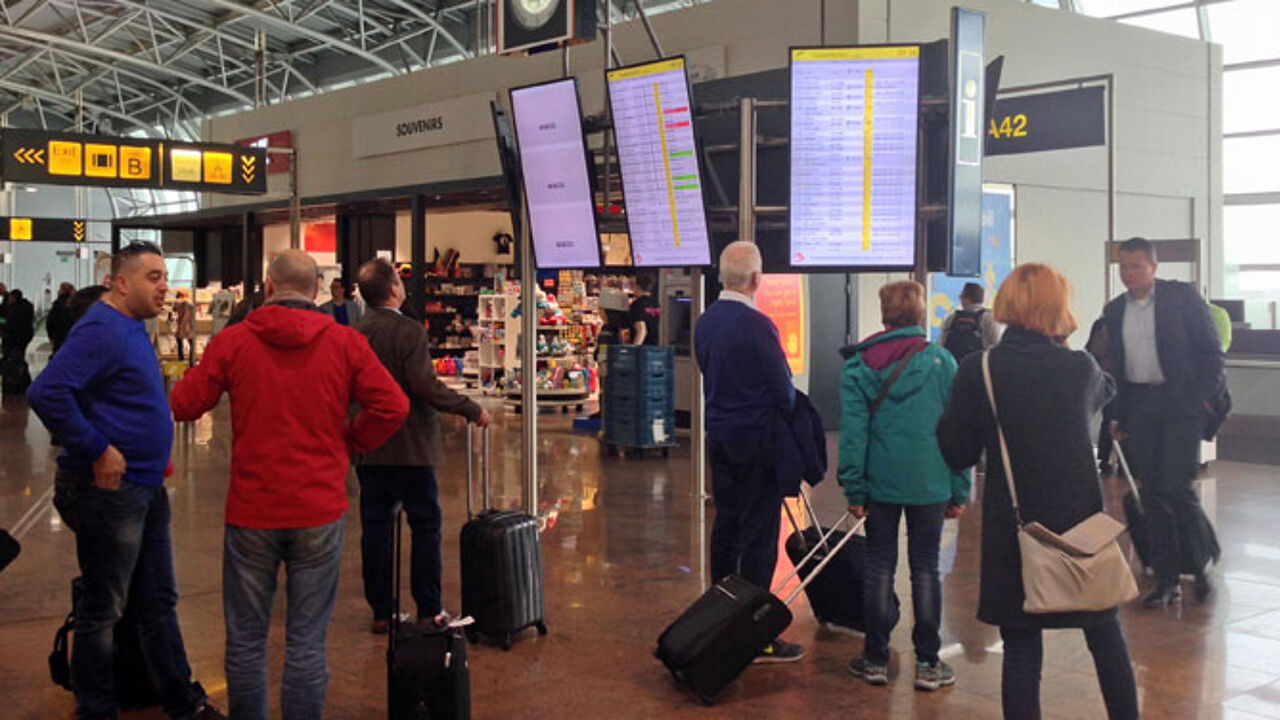 What is it about?
The strike is about a draft accord on early retirement at Belgocontrol. Air traffic controllers would no longer have to turn up to work from the age of 58 - instead of 55 now - and they would receive 85% of their salary. Staff are also unhappy about increased working pressure due to staff cuts. The number of breaks they can take, will go down.
Staff say their job is a very demanding and responsible one that brings a lot of pressure. Postponing early retirement is not a good idea, they argue. People should be able to stay fully focused at all times, also at a later age.
Trades unions divided
The Guild of Air Traffic Controllers opposes the draft agreement and called on its members - some 300 people - to down tools. The other traditional unions are divided on the matter. While the socialist union accepted the deal, the liberal and Christian trades unions VSOA and ACV do not support the draft agreement, but called on their members to come to work anyway.
Situation can change at every new shift
A large number of air traffic controllers at Zaventem reported in sick yesterday afternoon, to voice their protests. The situation did not really improve this morning, with again a large number of employees reporting themselves ill - "not fit to work" to be more precise.
The latest news this afternoon was that more employees turned up for the shift starting at 3PM, but nobody knows what the 10PM shift will give.
Brussels Airlines forced to cancel some 90 flights
The first strike action started around 5PM yesterday. Since then, some 100 flights were cancelled. As a precaution, Brussels Airlines decided to scrap 87 of their flights that were scheduled for today. Some 160 flights should go ahead though.
Most of the cancelled flights are short-distance services within Europe. Brussels Airlines will try to maintain long-distance flights, such as America and Africa, as much as possible.
Worst-case scenario
The strike come at a very bad moment, as the airport was slowly recovering after the 22 March bomb blasts.
To make matters even worse, the only access road to the airport was closed by police yesterday afternoon, after a suspicious-looking vehicle was intercepted. This created long traffic jams, with some passengers just leavings their cars and continuing by foot.