Antwerp Muslims launch "jihad against extremism"
A group of young Muslims from Antwerp are to use social media to combat propaganda spread by the fundamentalist terror group IS. "We were waiting for the Belgian authorities to take the initiative, be we have no decided to do it ourselves", one of the youngster behind the project told VRT Radio 1's morning news and current affairs programme 'De ochtend'.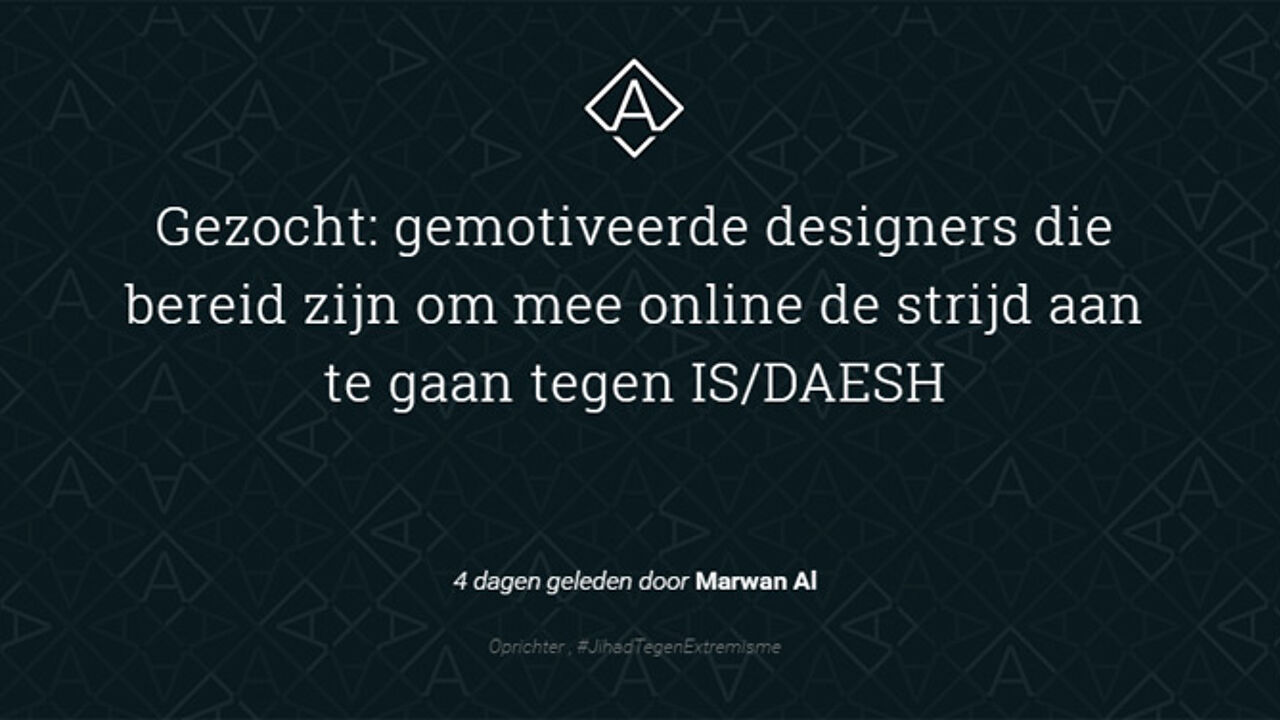 IS sends thousands of messages every hour via Twitter. However, this is just the tip of the iceberg. The terrorist group has a streamlined propaganda machine that uses the social media to get its message across and to win young hearts and minds for the jihad.

Now a team of 8 young Antwerp Muslims have launched an initiative to counter the flood of jihadist propaganda from IS. In an article in Thursday's edition of the daily 'Gazet van Antwerpen', those behind the initiative says that they break through the religious rhetoric and convince other youngsters that their future lies here.

Each week volunteers send around 16 messages. Speaking on VRT Radio 1 one of those behind the JihadTegenExtemisme (Jihad against extremism) initiative said that "IS propaganda reaches an awful lot of young people".
"Since the leader of Sharia4Belgium Fouad Belkacem was arrested a lot of young people are feed propaganda in their own homes."
David versus Goliath
Those behind the initiative recognise that it is like a battle between David and Goliath. But "Every little helps".
The youngsters saw how the authorities in the United States has been using social media to combat IS propaganda for some time now. The young Flemish Muslims had hoped that the Belgian authorities will follow suit. However, this was not the case so "We couldn't sit back, so we have decided to take the initiative ourselves".
The aim of JihadTegenExtremisme is to make young people sceptical towards IS's propaganda machine by fighting IS with the same weapons it uses on the internet.

"If they send a religious message we answer with a religious message, if they send a message about social issues, we send a message about social issues in response". All those involved in the initiative have full-time jobs. "Some work in IT others are teachers. It's a very diverse team". The group is still on the lookout for web designers.