An important win for AA Gent
In the first of this weekend's Play-off I games, the reigning Champions AA Gent moved back up to second place after an at times hard-fought 2-0 win at home against KV Oostende. KV Oostende, that topped the league at one stage, have failed to take a single point from their first ever Play-off I campaign.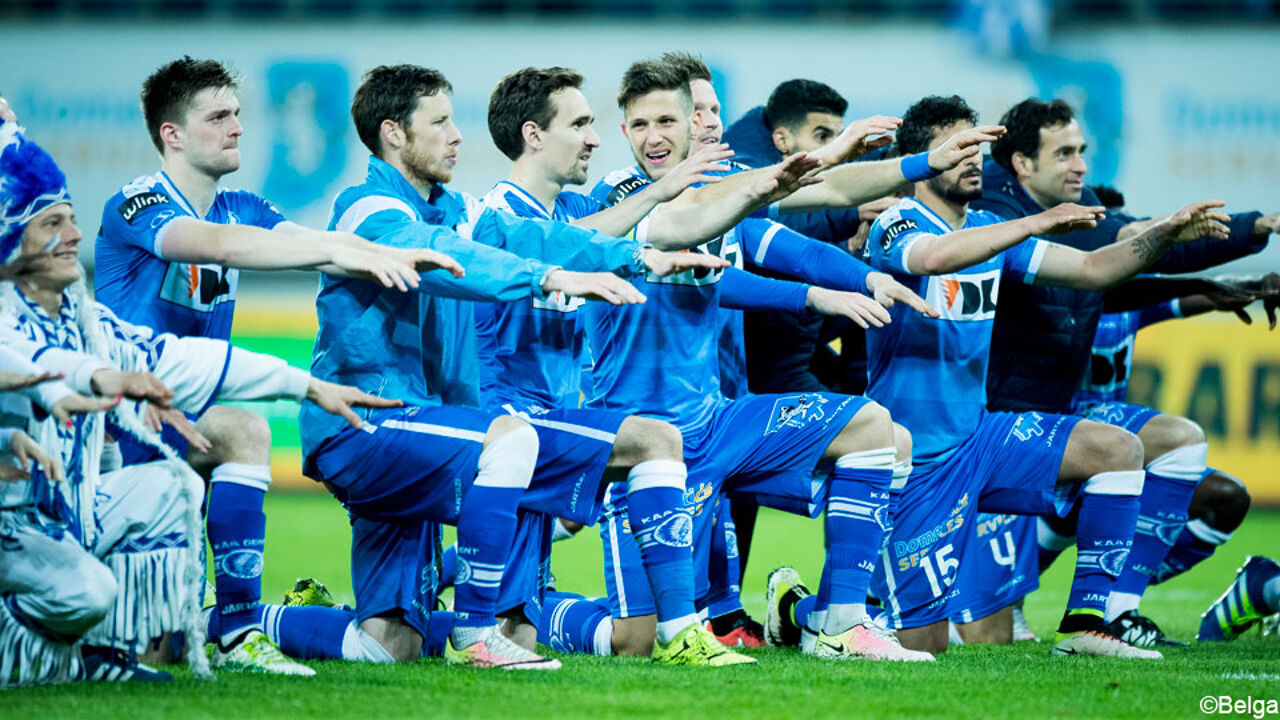 Both teams were looking for a first win in the play-offs. KV Oostende made a determined start to the match. They pretty much matched AA Gent during the first 15 minutes.
However, the Buffaloes then took control and went one up through Matton on 19 minutes. Gent remained dominant until half time, but created little in the way of chances.
Just after half time AA Gent's Coulibaly had a great chance to widen the score. However, inexplicably he shot wide of an open goal. The KV Oostende keeper Ovono was relieved that the match referee didn't give a penalty as he had attempted to bring down Coulibaly (photo) just before he shot wide.
AA Gent had plenty of chances, but so did KV Oostende. However, just as the AA Gent's goal appeared to be under siege, Capon had to leave the field injured. The visitors had used up their 3 subs and were down to 10 men.
Mosses Simon's goal for AA Gent on 87 minutes meant that it was over and out for the Coast Boys.