40,000 runners take possession of the city of Antwerp
Sunday saw the Antwerp Marathon and Antwerp Ten Miles taking place. Some 40,000 runners flocked to the city for various running events for young and old, men and women, and die-hards or amateurs. Traffic flows in and around Antwerp were disrupted, as the athletes took possession of important streets and roads. The busy Kennedy Tunnel under the River Scheldt was partly closed for all traffic (photo below).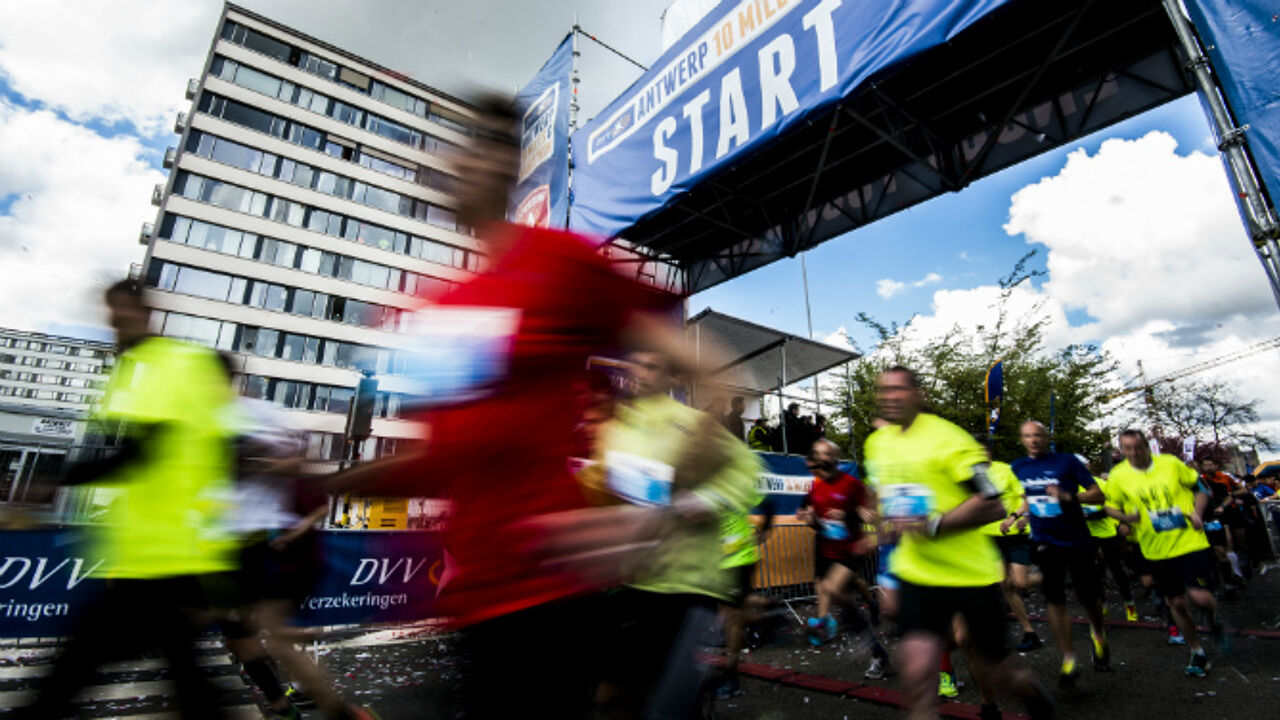 It all started with a kids run this morning. Participants in the marathon had also started at that moment - Kenya's  Felix Kirwa took it in 2 hours, 15 minutes and 57 seconds.
There was also a short run of 5 kilometres and a Ladies Run. However, the main event of the day was the 10 Miles, with some 27,000 taking part.
The busy event included various security measures (see video). Police checked sports bags, among other things. Motorists were asked to avoid Antwerp today; those taking part were requested to use public transport as much as possible.
Long-distance traffic was diverted via the Liefkenshoek Tunnel, where no toll had to be paid.