"I wanted it twice as much as the people in Paris"
Fashion aficionados should head for the Fashion Museum in Hasselt where the exhibition Haute à-porter explores the relationship between haute couture and prêt-a-porter.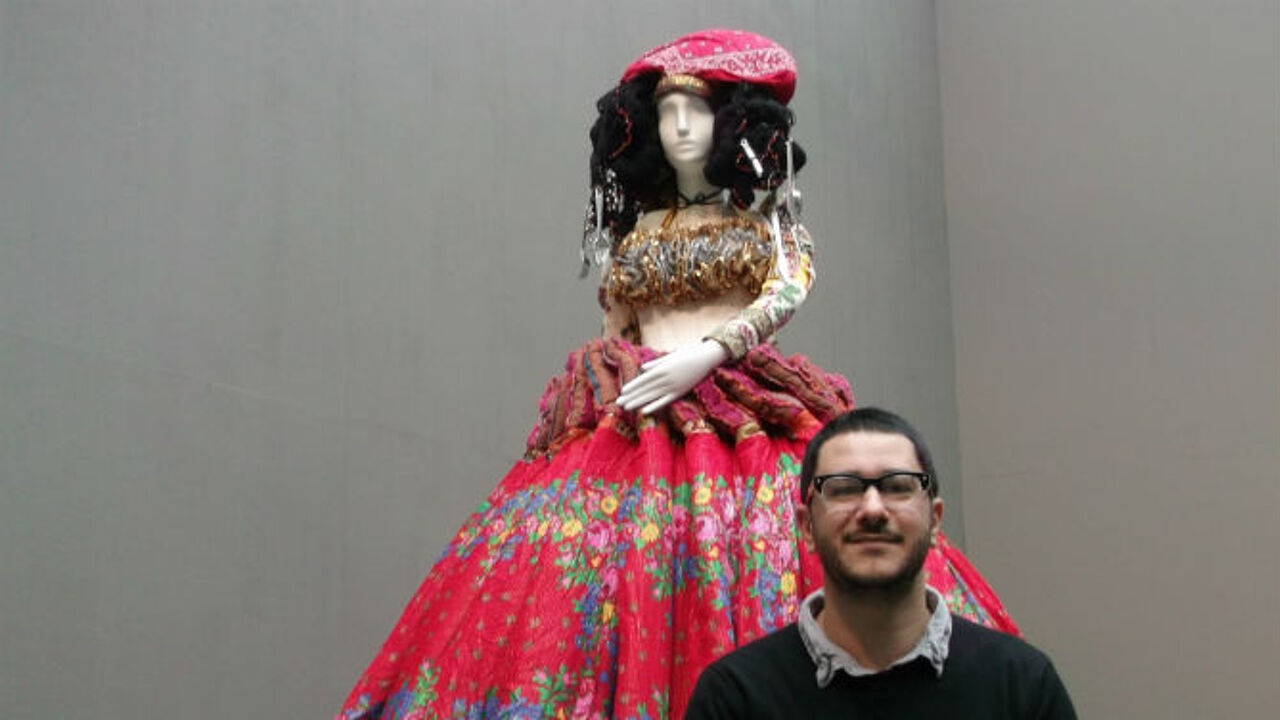 Haute couture garments are made to measure, garments usually produced for private clients and which meet the strict rules and regulations of France's Fédération française de la couture. The best quality materials are used and this is also reflected in the price. Haute couture contrasts with prêt-à-porter, ready-made clothes for you and me, streetwear at affordable prices, off-the-peg creations.
Exhibition curator, Cypriot Filep Motwary, explores the often remarkable story of the interaction between haute couture and prêt-a-porter and comes to the conclusion that prêt-a-porter has succeeded in overshadowing haute couture: "Prêt-a-porter has managed to overcome haute couture. Twenty years ago these two terms were perfect to describe what fashion was about. Today the fashion world needs to find new terms to describe what is happening."
The present exhibition is a first. It's the first time that the relationship between haute couture and prêt-à-porter is examined in the form of an exhaustive exhibition and also the first time that somebody argues that prêt-à-porter is overcoming haute couture.
Filep Motwary: "Exhibiting fashion is a modern phenomenon. It was only during the past decade and a half that interest in exhibiting fashion grew. Before that there was little attention for archives and not everything has survived."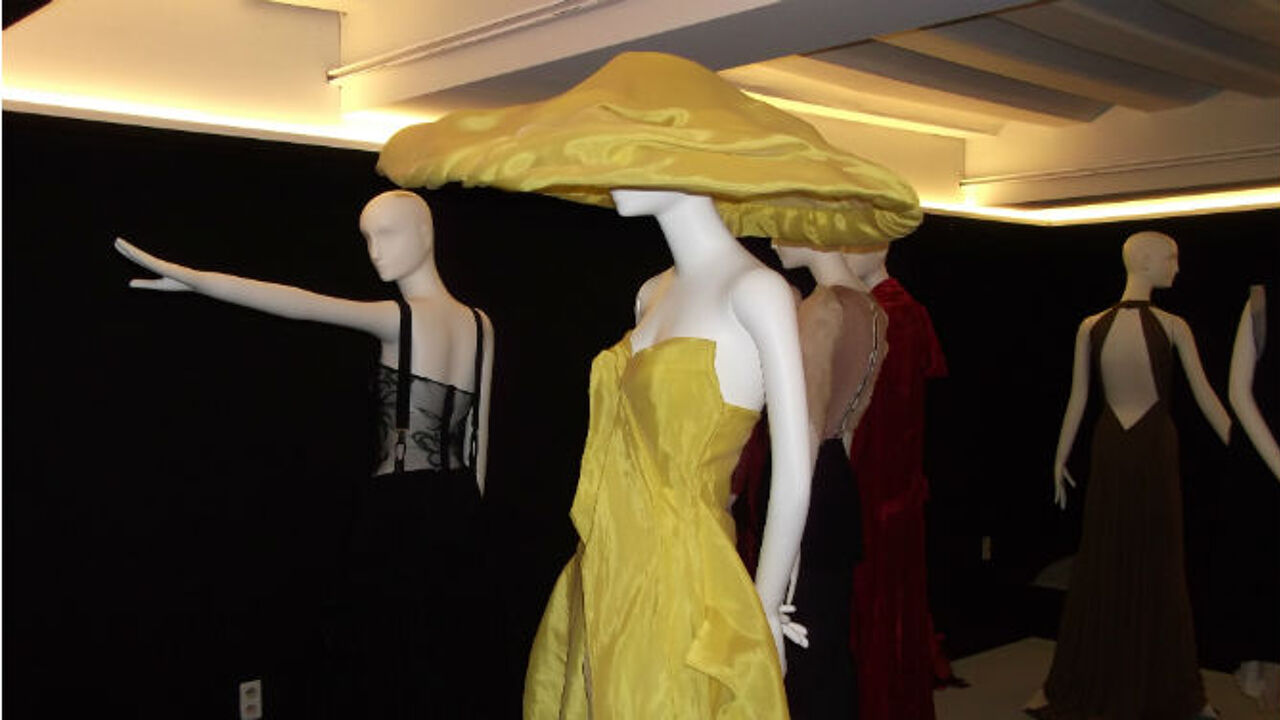 Fashion has always fascinated guest curator Filep Motwary who came up with the idea of the present exhibition and found a willing ear for the project at the Hasselt Fashion Museum. Filep's mother was a seamstress in Cypress where he grew up. In 1990 he saw George Michael's video clip for 'Freedom': "I was 12 years old. I came from nowhere. I saw all these beautiful women that I never knew existed and did not occur in my daily experience of life. People living in Paris experience this every day, but for me it was all new. It's then I realised I wanted to work with the most exquisite materials and garments produced by top designers and fashion houses. I wanted it twice as much as the people in Paris."
The exhibition itself is the result of two years of work. Curator Filep Motwary pulled out all the stops to secure exhibits from top haute couture and prêt-à-porter fashion designers and houses of fashion. Dior, Chanel, Kenzo, Burberry, Lanvin, Vivienne Westwood, Yohji Yamamoto, John Galliano, Prada, Dries Van Noten, Jean Paul Gaultier, Ann Demeulemeester, Alexander McQueen and Gucci are the names of only some of the designers and fashion houses taking part.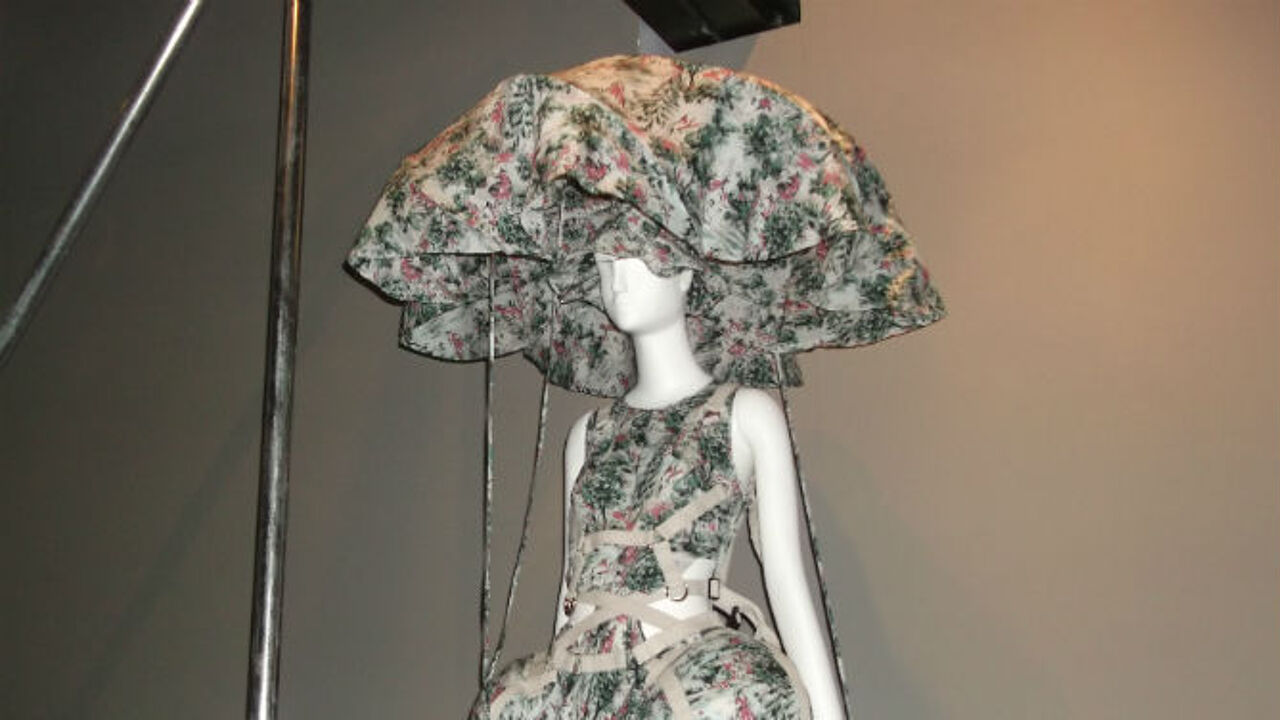 Filep is not only an independent curator, but also a dedicated fashion photographer. He attends fashion weeks across the globe and works as a backstage photographer for publications including French Vogue.
And it's not only garments that you will see in Hasselt. Filep also wanted to make a visit to the exhibition a fun experience. Poking fun with us humans who need clothes to embellish our appearance the curator has enlisted the help of a spectacular array of stuffed animals to bring a smile to our faces. An elephant, a hippopotamus, an ostrich, a buffalo and even a crocodile stand cheek-by-jowl with the most exquisite productions of Paris houses of fashion. But there is more works of art by Hedwig Snoeckx, Iris Van Dongen, Koen Vanmechelen, photos and even films including ones by Alison Chernick, Justin Westover and Delphine Roche have all been incorporated into the exhibition.
The exhibition even devotes attention to the importance that technology plays in fashion today. "Today technology is a reality in fashion" Filep Motwary.
The exhibition Haut-à-Porter runs at the Fashion Museum, Gasthuisstraat 11 in Hasselt from 2 April until 11 September 2016. Accompanying the exhibition is a book 'Haute-à-Porter' in which leading designers, journalists and authors including Yohji Yamamoto, Colin McDowell and Alexander Fury respond to questions set by Filep Motwary says.