Road sign artist at work in Aalst
A road sign artist is secretly at work in and around the East Flemish city of Aalst. At a number of locations the figure of a man has been painted onto the road signs. The first examples of the artist's work surfaced a couple of days ago when a photograph was posted on a Facebook page about speed traps in the Aalst area.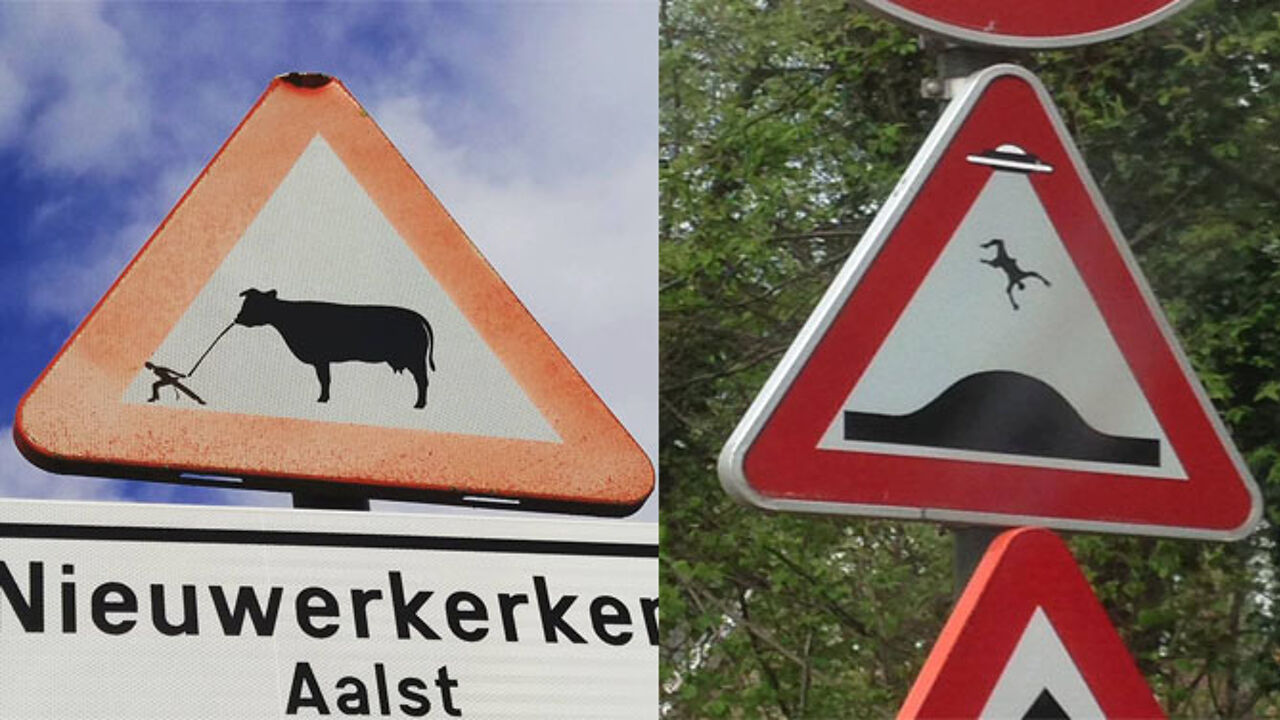 The photograph was shared and over the past few days new photographs have been posted, some of which definitely were taken in Aalst.
The identity of the road sign artist is still unknown
Normally, "besmirched" road signs should be cleaned up as soon possible, meaning that the city authorities in Aalst aren't best-pleased with the work of the anonymous artist or artists.