Integration courses: 4,000 newcomers fined
The vast majority of newcomers comply with their obligations under Flemish law. In all 90,000 newcomers signed an integration contract after they settled in Flanders. Only 4,000 people were fined because they failed to attend lessons enough.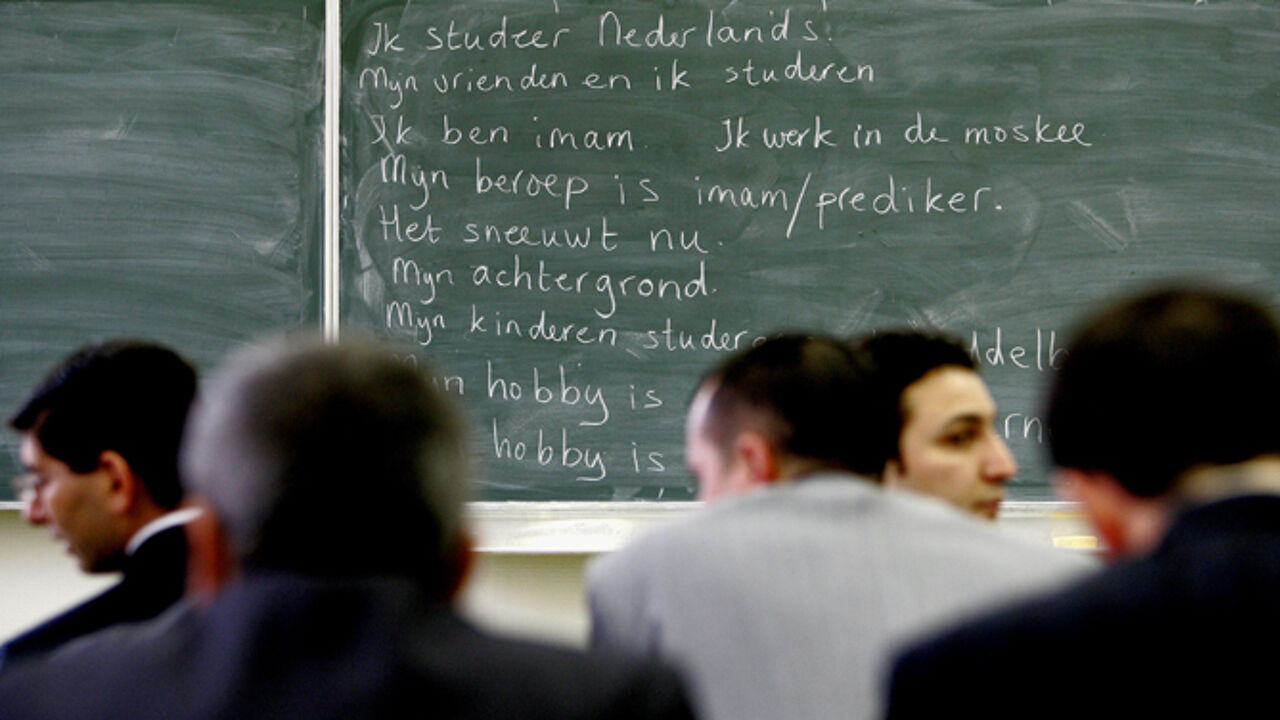 Flanders introduced the first integration courses for newcomers in 2004. Today the courses are largely compulsory for newcomers from outside the EU. People obliged to take a course are expected to come forward within three months of settling here. People who are not obliged to take part, but decide to do so too, are expected to attended lessons regularly.
Newcomers who fail to comply with the requirements of their integration contract risk fines of between 50 and 5,000 euros.
During the past five years 4,054 fines were handed out. Half of those fined were people who were obliged to take the courses, the others had come forward voluntarily. Most fines were around 75,100 and 125 euros, but fines of 375 euros do occur. Three people were fined the top amount: 5,000 euros."
In all 90,000 contracts were signed. Around 4.5% of newcomers failed to comply with their contract and were fined. This works out at around one in 20 says lawmaker Mercedes Van Volcem, who requested the figures from Integration Minister Liesbeth Homans.
Mercedes Van Volcem: "The figure is a low one. This means that most people are meeting their obligations without a fine having to be imposed."
Over half of those fined failed to pay their fines: 2.469 of the 4.054 fines remained unpaid.
Ms Van Volcem says it's crucial that newcomers follow integration courses and she hopes other penalties can be introduced rather than fines: "Those persisting in a refusal following repeated admonitions should receive a clear signal."