'Slow Walk' amazes in Brussels
A 'Slow Walk' to Brussels' historic market square attracted great interest in the centre of the Belgian capital on Saturday. The display was choreographed by Anne Teresa De Keersmaeker and was staged on the occasion of the Day of the Dance.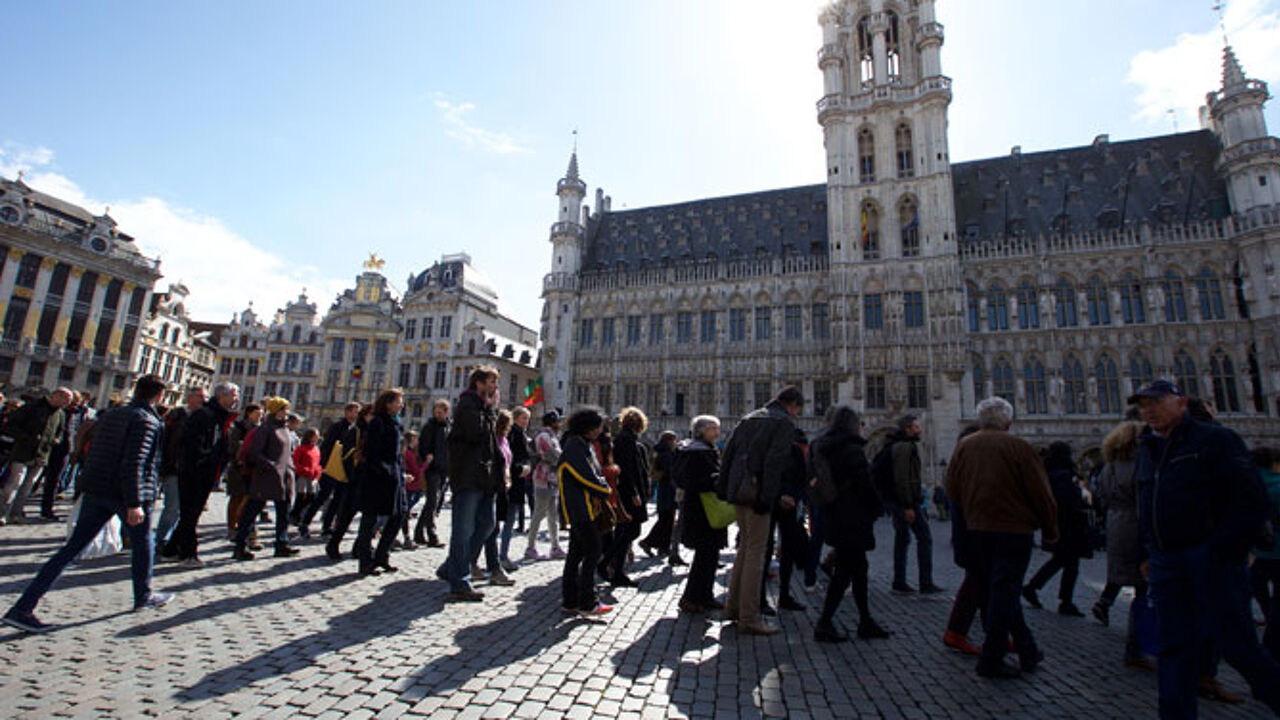 The 'Slow Walk' culminated in a dance workshop given by the Flemish choreographer who claims a dancer hides within us all. Professional dancers from De Keersmaeker's Rosas troupe accompanied slow walkers from the five points of the Brussels hexagon. The dancers covered a distance of 1.5 km at a speed of 5 metres a minute. De Keersmaeker hopes this initiative will help the people of Brussels to take control of their destiny following the Brussels attacks.
When the dancers had converged on the market square from the five corners of Brussels De Keersmaeker was able to start her workshop: 'My Walking Is My Dancing'.