Anonymous artist offered free road sign
The anonymous artist that has decorated several traffic signs in the East Flemish city of Aalst has been told that he (or she) will be given ten old road signs to work on if he (or she) comes forward. The offer comes from the Aalst Alderman Dylan Casaer (independent socialist) and appears in an article in Monday's edition of the daily 'Het Nieuwsblad'.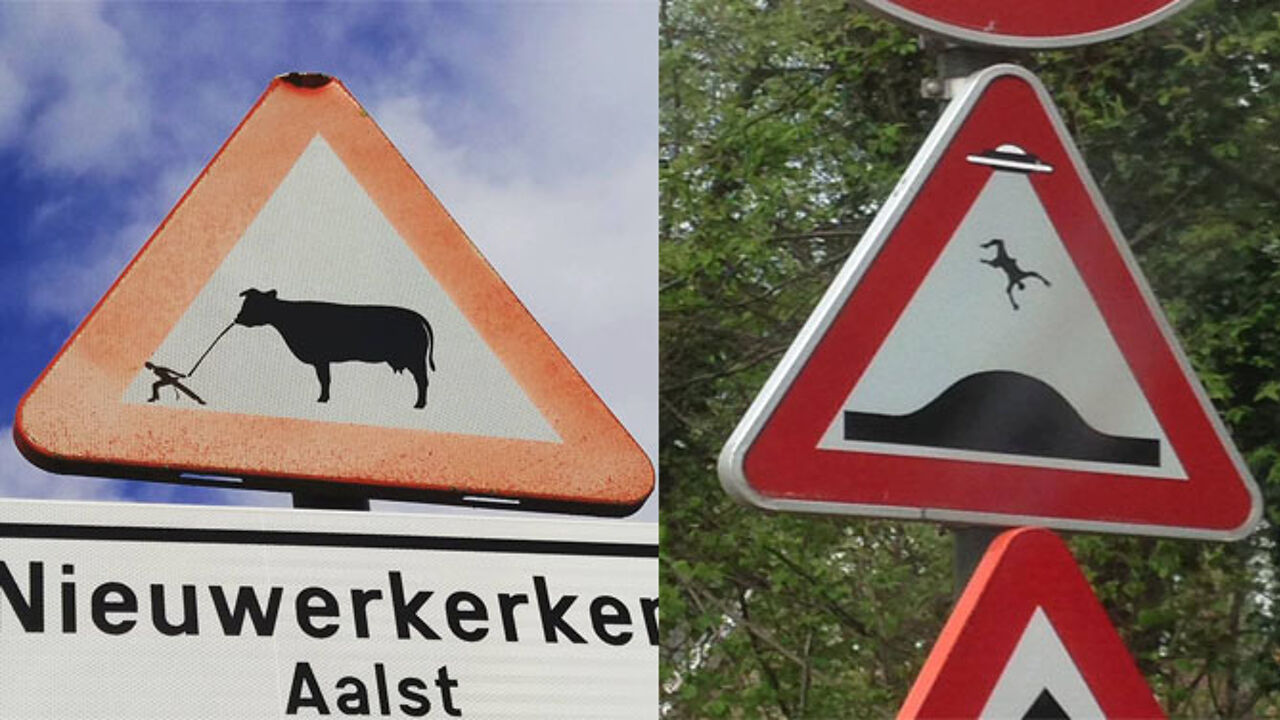 However, Mr Casaer added that the road signs that have been "decorated" by the artist must be restored to their original state.
As we reported on Friday, a road sign artist is secretly at work in and around the East Flemish city of Aalst. At a number of locations the figure of a man has been painted onto the road signs.
The first examples of the artist's work surfaced when a photograph was posted on a Facebook page about speed traps in the Aalst area.
Last Friday, Mr Casaer said that the road signs would be returned to their original state. He added that this would have to be done as lawyers could say that the signs didn't conform to the Highway Code if their client had been caught committing traffic offence.
This aside, Mr Casaer (bottom photo) has expressed his appreciation for the artist's work. The Alderman has offered to give the artist ten old road signs to work on if he/she comes forward, if needs be via an intermediary. The idea is that the artist's work could be put on, for example in the city park.
It is not yet clear whether the artist will be fined once he/she has been identified. Mr Casaer says that it is not up to him to decide. "We are not going to launch a big police investigation into this. We just want to prevent it happening again in the future. "