Michael Buthe retrospective at S.M.A.K. in Ghent
Ghent's contemporary arts museum, the S.M.A.K, is hosting a major exhibition of the work of the German artist Michael Buthe. The exhibition explores fascination with distant lands and includes the only two installations by the artist still in existence.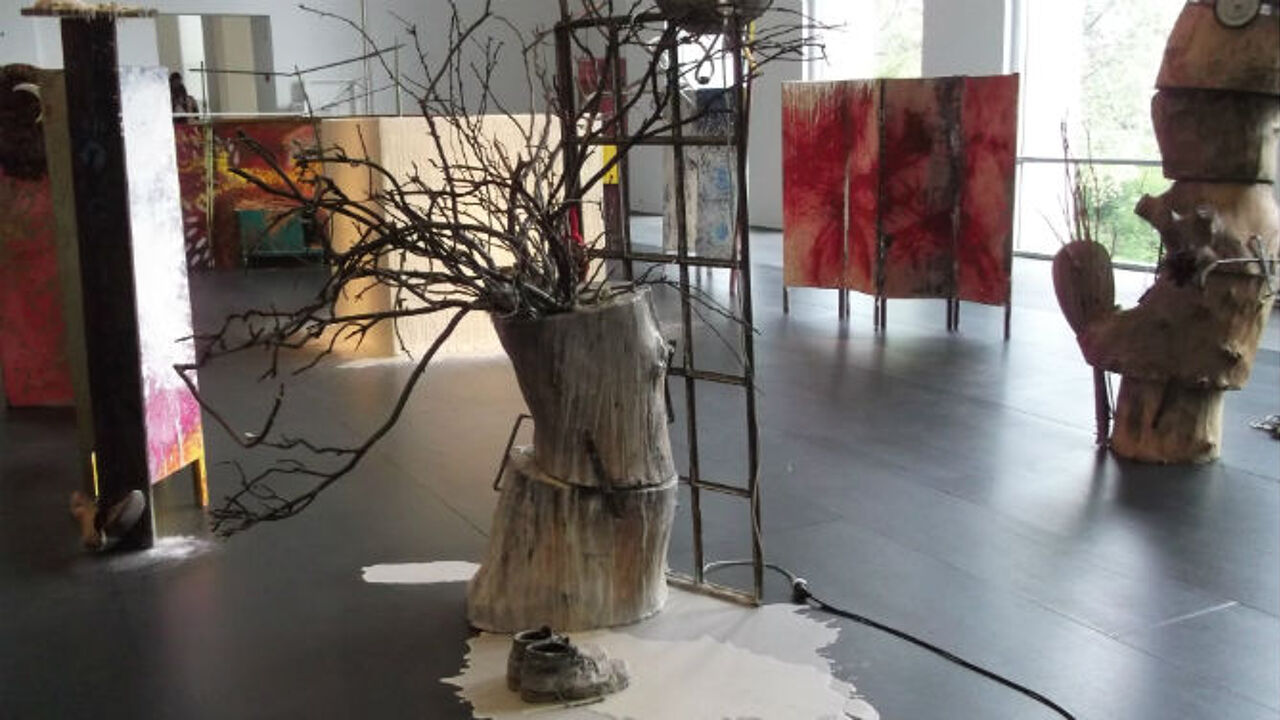 The exhibition is a retrospective of the work of Michael Buthe, who died in 1994. It is the second solo exhibition of the artist in Ghent. Buthe has a long-standing connection with the city.
Early on Buthe became increasingly fascinated by non-European cultures. He lived in Morocco, the Middle East and Iran for long periods and this is evident from his work. He saw his work as a response to the disappearance of spirituality and myth from the western world.
The exhibition illustrates Buthe's art development from the late 60's to the early 90's. His early work inspired by the German 'Informel' and American Minimal Art includes textile objects: dyed, torn, shredded and sewn back together.
From 1971 onwards when he lived abroad his works increasingly reflect non-European influences: assemblages, luminously coloured canvases, collages and rich and colourful diaries.
Back in Germany, Buthe transformed his Cologne studio into a living environment hosting exhibitions and performances by other artists.
During his career the German created a vast number of environments, but only two installations have remained complete: the Taufkapelle mit Papa und Mama dating from 1984 and Die heilige Nacht der Jungfräulichkeit from 1992. Both works are closely connected to the S.M.A.K. and its founder Jan Hoet and both are on show in Ghent.
Taufkapelle mit Papa und Mama is a colourful installation that occupies an entire room in the S.M.A.K. Amid folding screens painted in vivid colours stands a cube, the baptismal font with a pool of gold paint at its centre. For the work this is more or less a return visit as it was first shown at the Museum of Contemporary Art, the S.M.A.K.'s predecessor that occupied premises in the Fine Arts Museum that is located exactly opposite the S.M.A.K.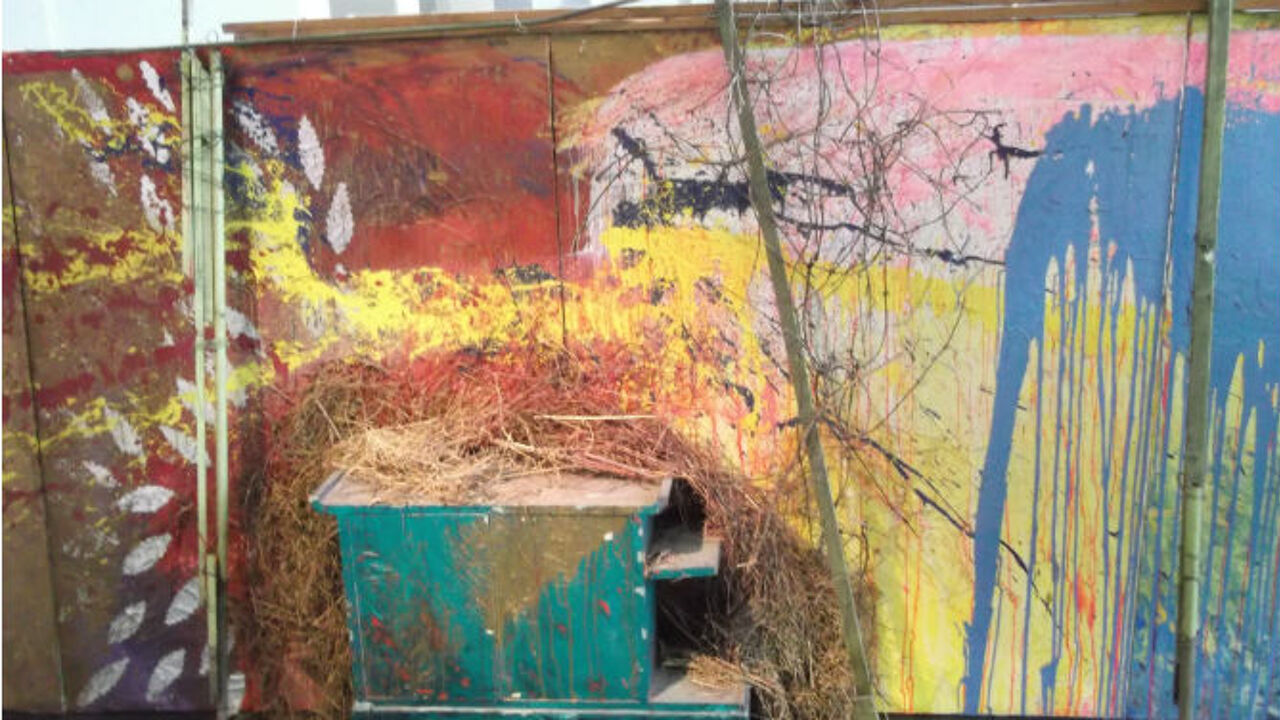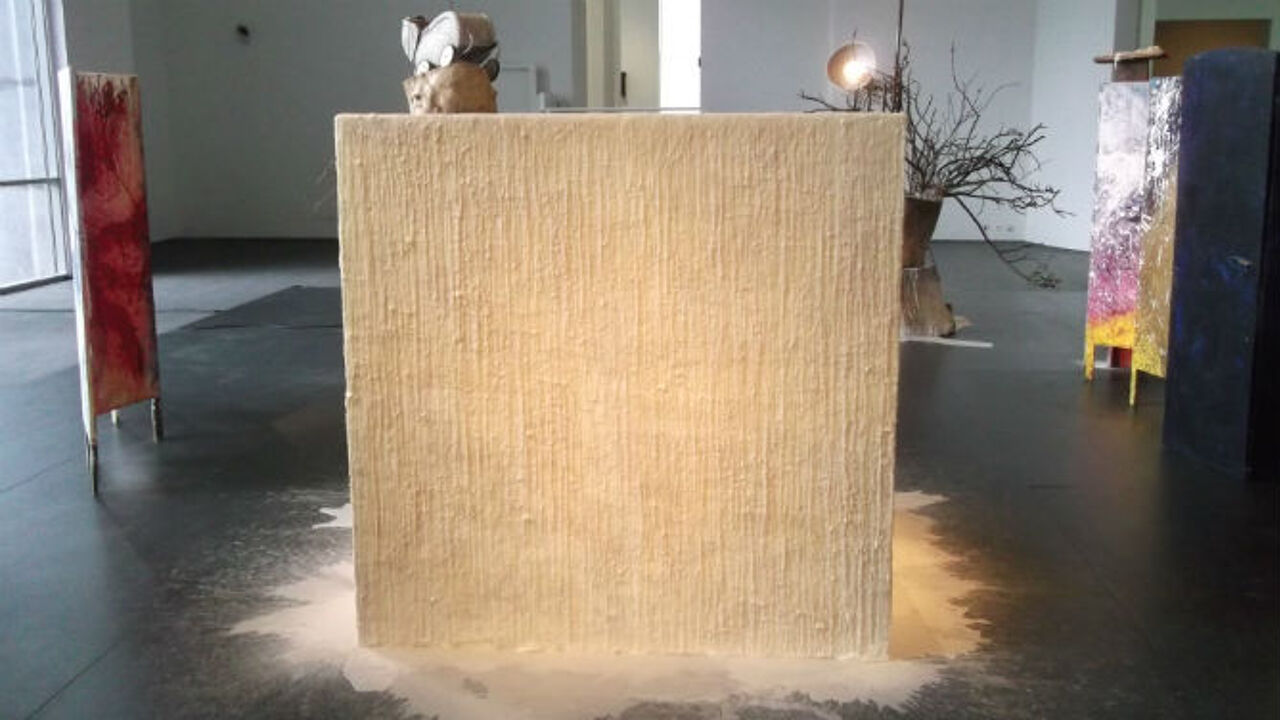 The second installation to survive Die heilige Nacht der Jungfräulichkeit is a collection of 14 copper plates, an altarpiece decorated with ostrich eggs and lit by candles. This Buthe's final large installation was created for the Documenta IX exhibition curated by Jan Hoet.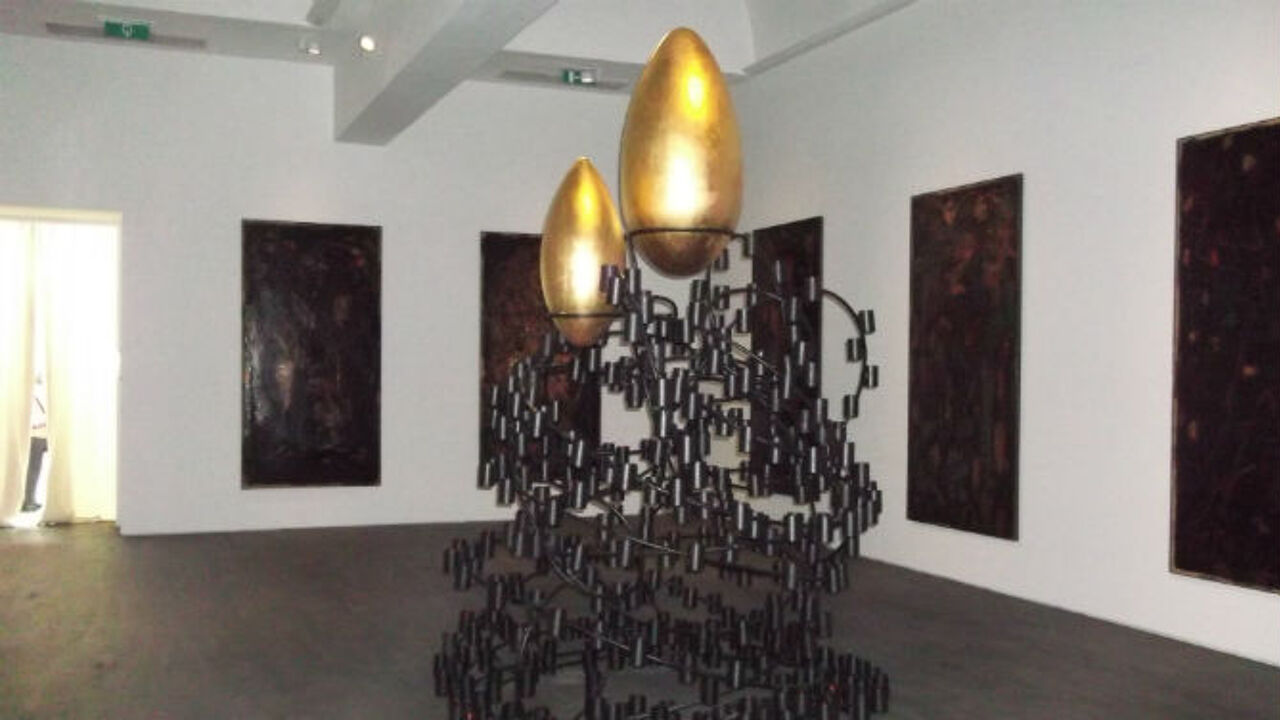 Michael Buthe, a retrospective runs at S.M.A.K. in Ghent until 5 June 2016.