Spiderman cleans the windows at children's hospital
The young patients of the Mother and Child Centre at Antwerp University Hospital couldn't believe their eyes yesterday when the hero Spiderman came round to... clean the windows.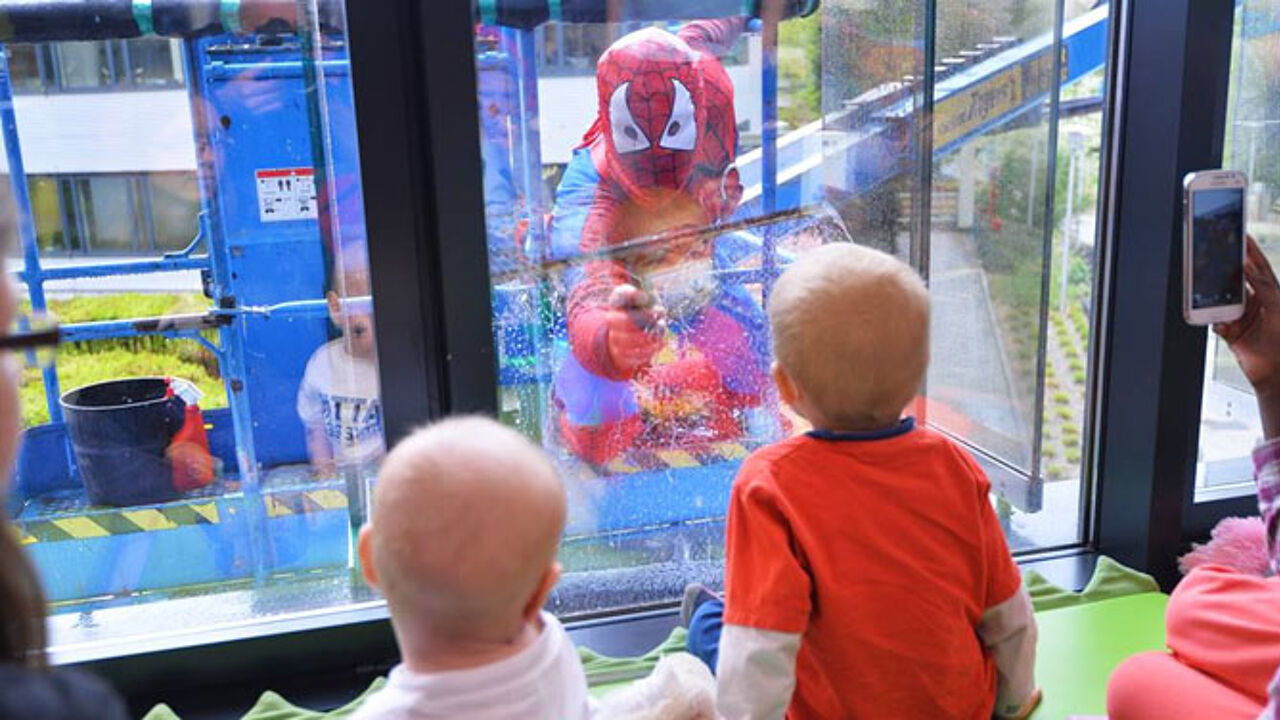 Spokeswoman Evita Bonné told the daily Gazet van Antwerpen: "It was a visitor who made the suggestion and the cleaning firm loved the idea."
The children had not been informed of Spiderman's visit and were overjoyed.