Defending champions AA Gent out of title race
Defending champions AA Gent are out of the title race in the football league, after losing 2-0 at Anderlecht. The win allows Anderlecht to pile up the pressure on leaders Club Brugge.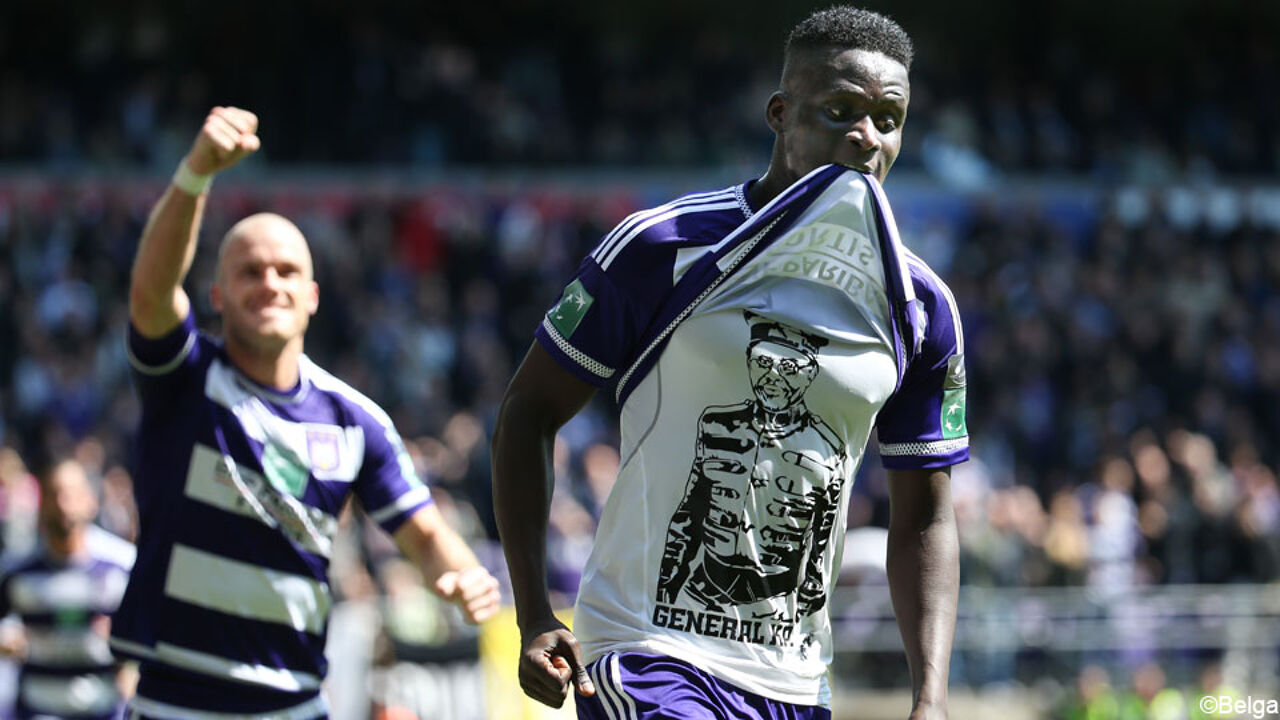 Anderlecht defender Kara Mbodj scored the opener.
Anderlecht had their resurrection today in their home ground, the Astrid Park. After suffering an embarrassing 4-2 loss at KV Oostende last week, the players were motivated to prove football pundits wrong and to respond to their criticism.
Anderlecht deserved the win, although AA Gent dominated the first 20 minutes and despite the fact that Anderlecht's opening goal, just before the break, should have been disallowed for off-side. Anderlecht got stronger after the opening goal and did not allow AA Gent to come back in the match, adding a second one in the dying minutes of the game though winger Frank Acheampong.
Suspended AA Gent coach Hein Vanhaezebrouck, who followed the game from the stands, had told reporters before the match that "whoever loses the game, will be ousted in the title race."
Leaders Club Brugge only had 2 title challengers left before the game: AA Gent and Anderlecht, each one trailing 3 points. The win allows Anderlecht to close the gap with Bruges, who still have a game in hand, tonight against KRC Genk. There are 4 days of play left after this weekend.