"The ultimate dream" one step closer for Bruges
Club Brugge cruised past Racing Genk on Sunday to go 3 points clear again at the top of the table. FC Bruges are step closer to their first league crown in 11 years. If they win at AA Gent next week, they can grab the title one week later, in a home match against their eternal rivals RSC Anderlecht, the ultimate dream of every Bruges fan.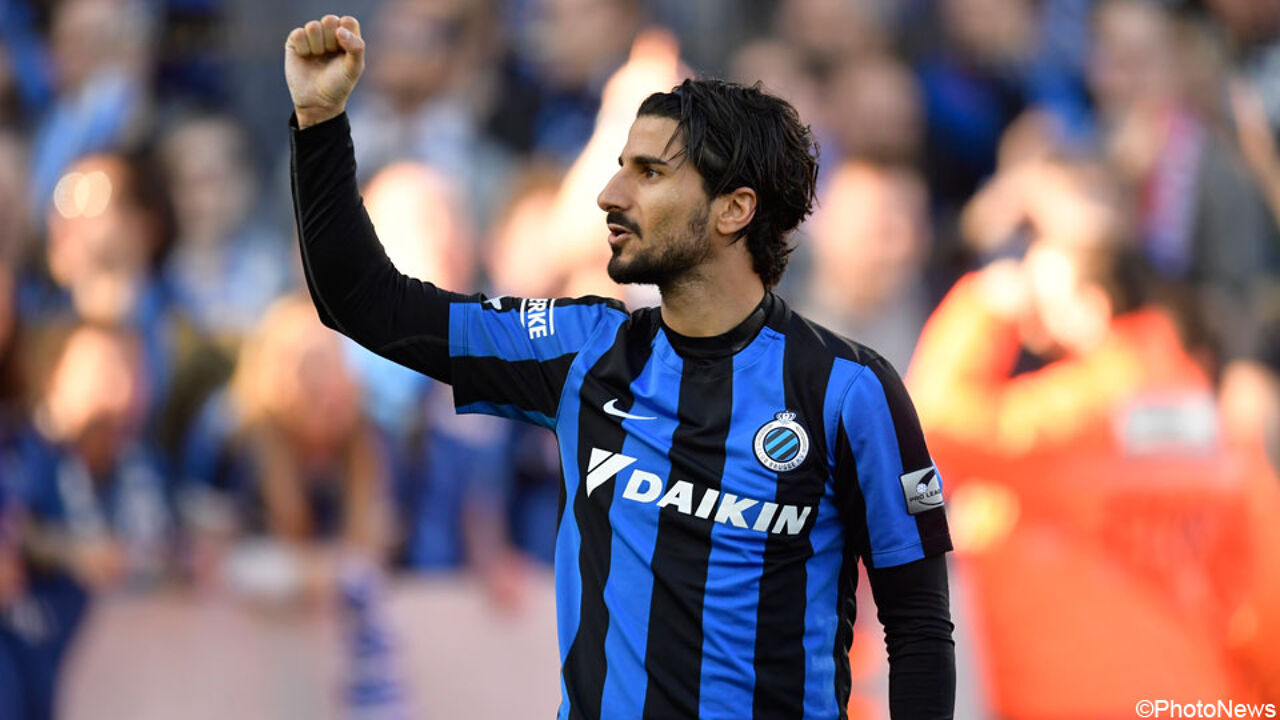 Lior refaelov scored a third one for Club Brugge.
Club Brugge escaped early in the match as Genk had two excellent chances, but took over and impressed afterwards. Dutch defender Stefano Denswil opened the score on 21 minutes, with his compatriot and midfielder Ruud Vormer adding a second one just before the break (picture below).
FC Bruges had the momentum and kept it in the second half, when Israeli forward Lior Refaelov made it 3-0. Greek striker Nikos Karelis pulled one back for Genk late in the match. Bruges confirmed their title ambitions with an excellent match, displaying a very strong defence and some good ball circulation in midfield and attack.
The ultimate dream comes closer
The win takes Club Brugge 3 points clear of Anderlecht and 6 of defending champions AA Gent. Bruges fans are craving for a first league title in 11 years and coach Michel Preud'homme may just as well realise their dream. Bruges travel to AA Gent next weekend for the derby between West and East Flanders.
If Bruges beat AA Gent next weekend, they could grab the title against their eternal rivals Anderlecht the week after. Need it be said that this is the ultimate dream of many Bruges supporters. However, in this scenario, Bruges have to move past the Buffaloes in Ghent next weekend.
There are 4 days of play to go in the play-off 1 competition.