"We presume it will get better"
There are reports of chaos at Brussels Airport after the airport took the old departure hall back into service on Sunday. The airport is now operating at 80% of its usual capacity but many people are missing their flight.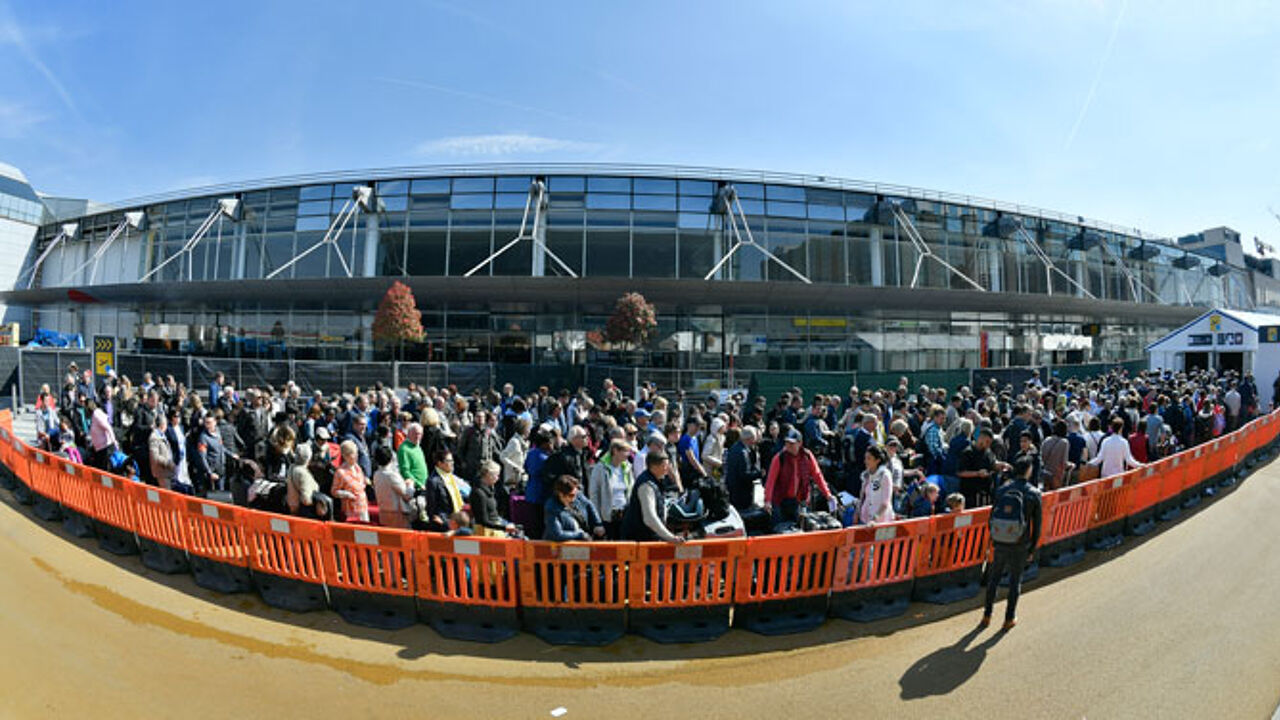 BELGA
Many passengers are struggling to retain their cool. "This is not well organised" said one traveller. "The first week after the attack this may have been acceptable, but today there are other ways of securing a smooth flow of passengers. It's dangerous like this. If anybody wants to do something untoward, then this queue is the perfect target."
Passengers from Erps-Kwerps were incandescent: "We're going to miss our flight. We will not be the only ones."
Former PM and present day OECD official Yves Leterme was among those to miss his flight after a 2 and a half hour wait: "I've faced worse challenges." With regard to the screening outside the building he added: "They'll have to see what is feasible."
Brussels Airport promises things will get better. Spokeswoman Anke Fransen: "There's a 90 minute wait ahead of the first check, but then you still have to check-in and have your hand luggage checked. In all it takes around 3 hours. Best to be at the airport 4 hours before departure."
Spokeswoman Nathalie Van Impe: "The first day when there are big operational changes, it's always difficult. We're going to evaluate and optimise and we presume things will get better."