"Profiling" could solve long queues at Brussels Airport
A solution seems to be coming closer to clear the issue of the long queues at the Zaventem pre-check-in. According to a draft text, not everyone will be checked before entering the building, but a selection will be made. Who will have to undergo the check and who won't, will be decided on the basis of profiling, Marc Descheemaecker of Brussels Airport says.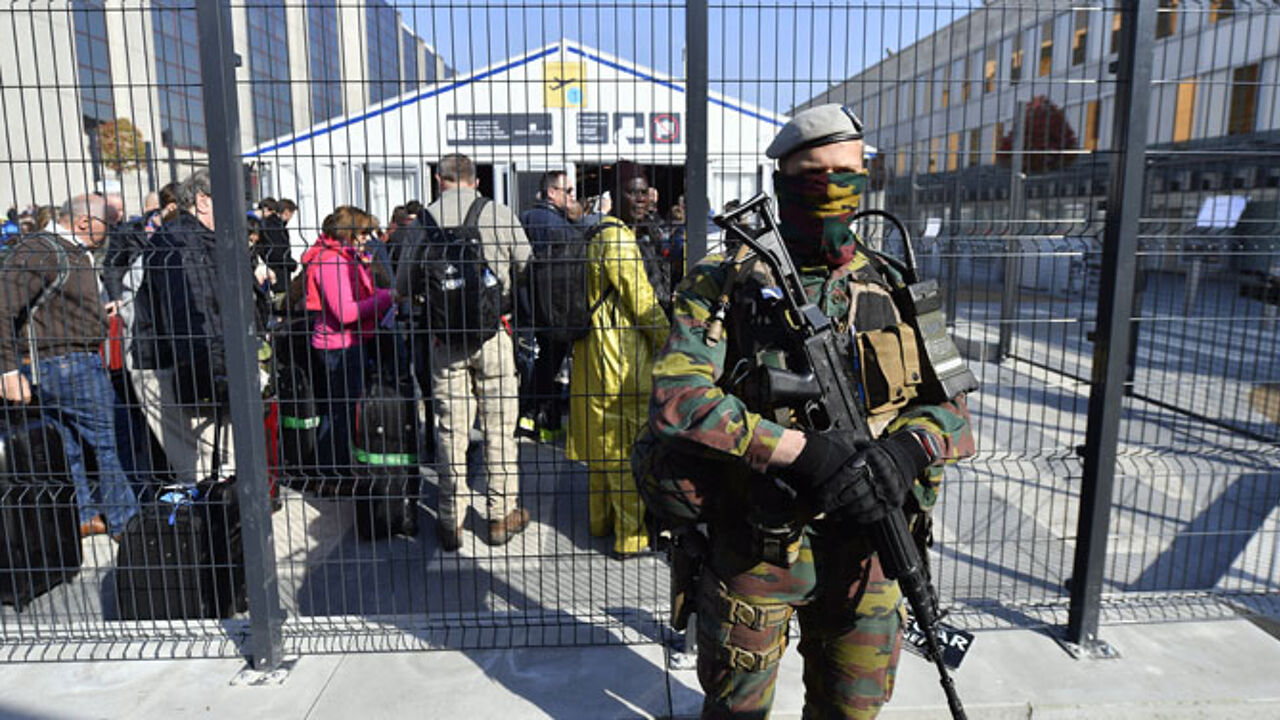 Talks were held between trades unions representing airport police, the airport management and the Interior Office yesterday. No accord was reached yet, but it could be heard that the main proposal now is to stop checking travellers systematically even before they enter the airport building for the normal check-ins.
Waiting times for the pre-check-in, a security measure taken in the aftermath of the 22 March bomb blasts, climbed to 2 hours and even more yesterday as more passengers were coming in, now that the airport is back at 80 percent capacity.
This means that, classic check-ins included, passengers lost 3 hours and more. Brussels Airport went as far as to ask travellers to come 4 hours in advance to avoid missing their flight.
Everyone agreed that this situation is untenable for everyone involved: the airport police, the airport itself and passengers in the first place. Today, waiting times were still one hour and a half and more.
Grandmother of 85
Marc Descheemaecker told the VRT that queues will be reduced by pre-checking only certain people, using 'profiling' techniques.
"A classic terrorist, which profile does he have? It's mostly not a grandmother of 85", Descheemaecker explained. "Could be people be picked on the basis of their looks? I don't know, I am not a security expert. But I know the system exists in the United States and Israel, where they use a lot of parameters. This, of course, will require the necessary technological instruments."
A formal decision could be announced later today. The different parties involved are meeting again this afternoon.