Security screening relaxed at Brussels Airport
Security checks that are being carried out before you enter the check-in facilities at Brussels Airport have been relaxed. As a result the long queues seen in recent days have dissipated and the check-in procedure has become smoother.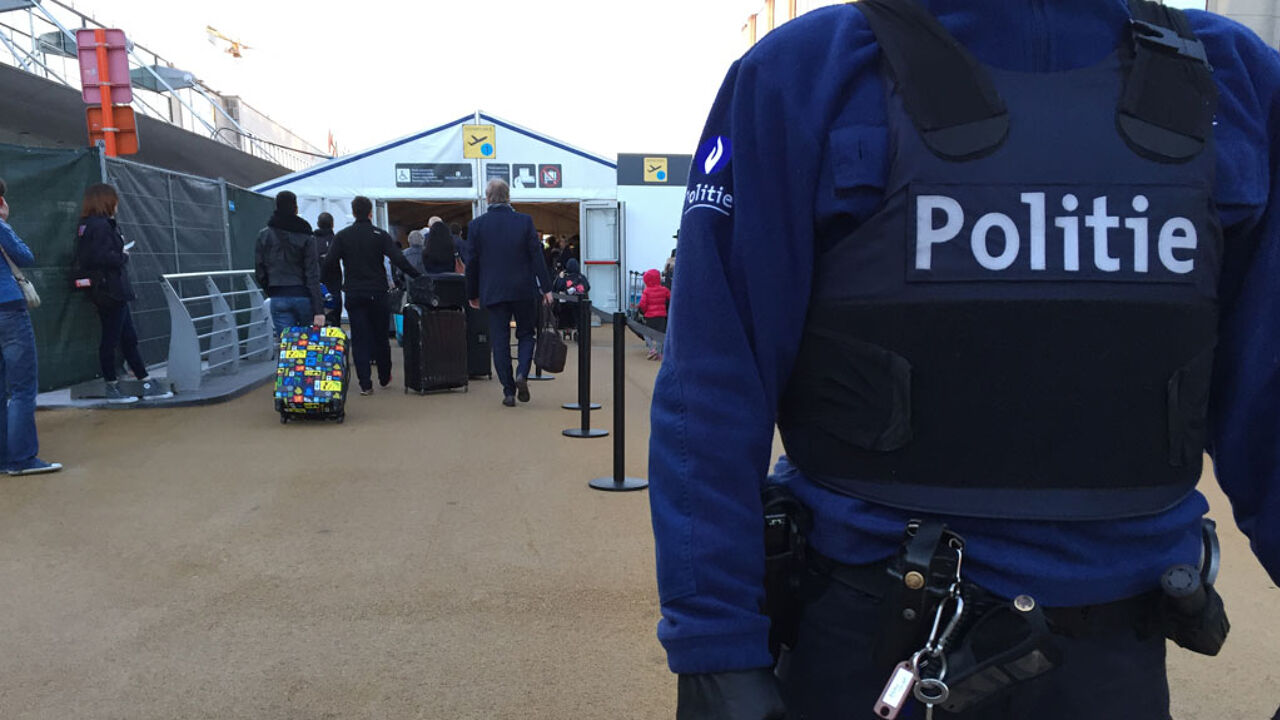 Police unions and the Belgian home ministry yesterday decided that all passengers would no longer be checked before they entered the departure halls.
Passengers have to pass through a white tent at the entrance. Twenty metres before you enter the tent stand two police officers who tell you either to take the left or right hand lane. Passengers on the left do not have to undergo so called pre-screening. On the right ID papers, tickets and luggage can all be checked.
VRT reporter Sofie Vander Donckt says that it's difficult to judge at the minute but people do not seem to be selected on the basis of the colour of their skin.
"The screening seems very random, but is considerable. Many people have to take the right hand lane including families, solo travellers, but skin colour does not seem to play a role."
Waiting time to enter the departure halls is now some 20 minutes. Scenes inside the departure halls remain chaotic as there are fewer check-in counters. Many people are arriving early to ensure they do not miss their flight.
Earlier in the week many people missed their flights as everybody had to queue ahead of entering the departure halls. At times there were waiting times well above two hours.
Brussels Airport is still advising passengers travelling beyond the Schengen Zone to arrive three hours before their departure time. Two hours should be enough for travel within the zone.