Syria bombings: "If it's not safe, we won't do it"
Belgian defence minister Steven Vandeput has come out in favour of the use of Belgian F-16 fighter jets in Syria. Mr Vandeput told VRT News that some restrictions would have to be agreed, but that the matter should be discussed in cabinet and parliament.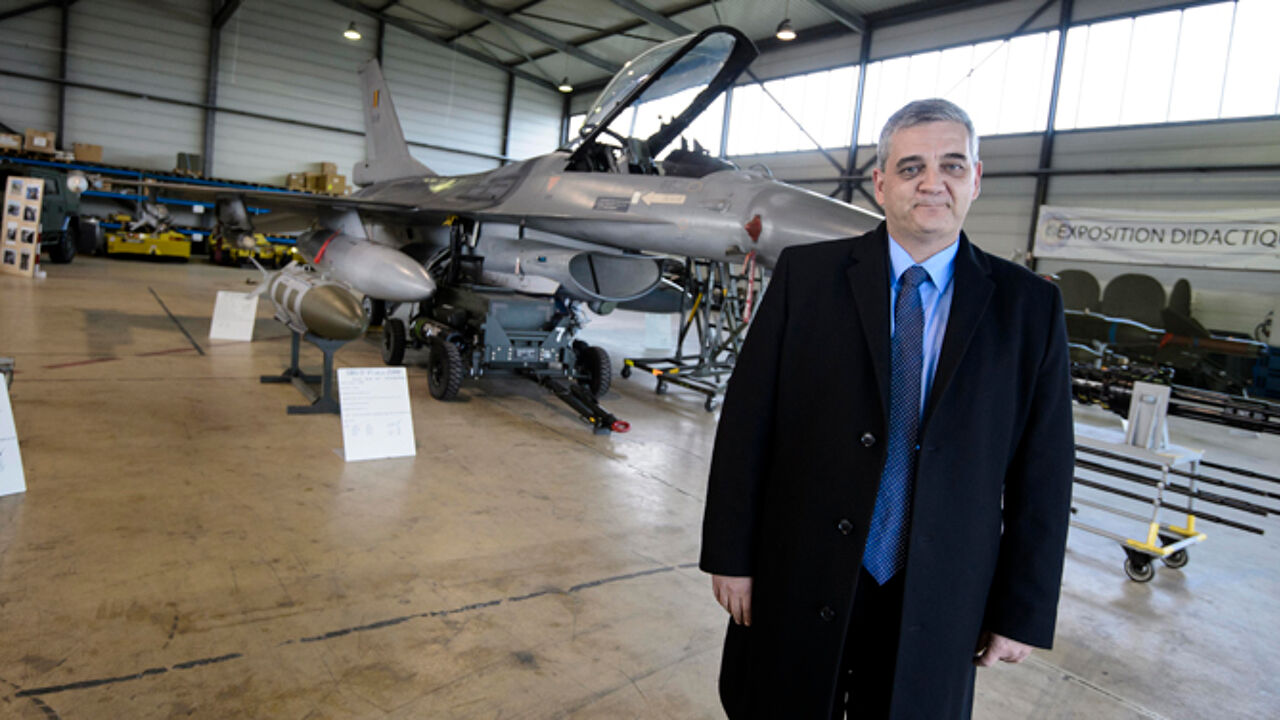 Belgium earlier took part in missions in Iraq as part of the US-led coalition, but its operations rotate with the Dutch. Belgium is set to resume operations in this theatre on 1 June.
Belgium's Inner cabinet will consider whether Belgian forces should be deployed against the terrorist outfit IS in Syria in two weeks' time. Belgium intends to take its decision on an expansion of the jets' remit as late as possible in order to take account of the latest information from the field. This week it emerged that the Dutch jets are hardly being used in Syria because they lack the necessary communication equipment. In addition conditions above Syria are described as "dangerous".
Belgium possesses identical aircraft. In order not to tempt fate defence minister Vandeput is insisting on clear agreements with regard to their deployment: "The risk analysis has to be OK. It has to be safe. If it's not safe, we won't do it."
Deployment closer to the war zone?
Belgian soldiers are currently involved in the training of Iraqi soldiers. The training happens in camps far from the front. The Belgian government is now considering a deployment closer to the war zone, though in guarded compounds. Still Mr Vandeput denied that there would be Belgian "boots on the ground".
"The fundamental difference with what we did in Afghanistan is that there we were effectively in the field. There's no question of this today. The Iraqis are sorting the job!"
What are our lads doing? Training and advising Iraqi military and helping them with their planning.
"We're not taking part in the fighting itself. It's about planning and good communications with our air support that is provided by the international coalition."
The Belgian defence minister says that the motivation to take part in the international coalition has only become greater as a result of the Brussels attacks.
"My personal view is that IS can inflict an awful lot of damage. We saw this on 22 March and this must stop. We must combat them wherever they are and thus also in Syria if this is what the international coalition requests."