8 seriously injured in motorway smash
A Dutch coach and two lorries have been involved in an accident on the E17 motorway close to the French border. Eight people were seriously injured in the smash: the driver of the coach, the driver of one of the lorries and six coach passengers. A further 17 passengers on the coach were less seriously injured. The condition of two of those injured is described as critical. All those injured have been taken to hospital in the West Flemish city of Kortrijk.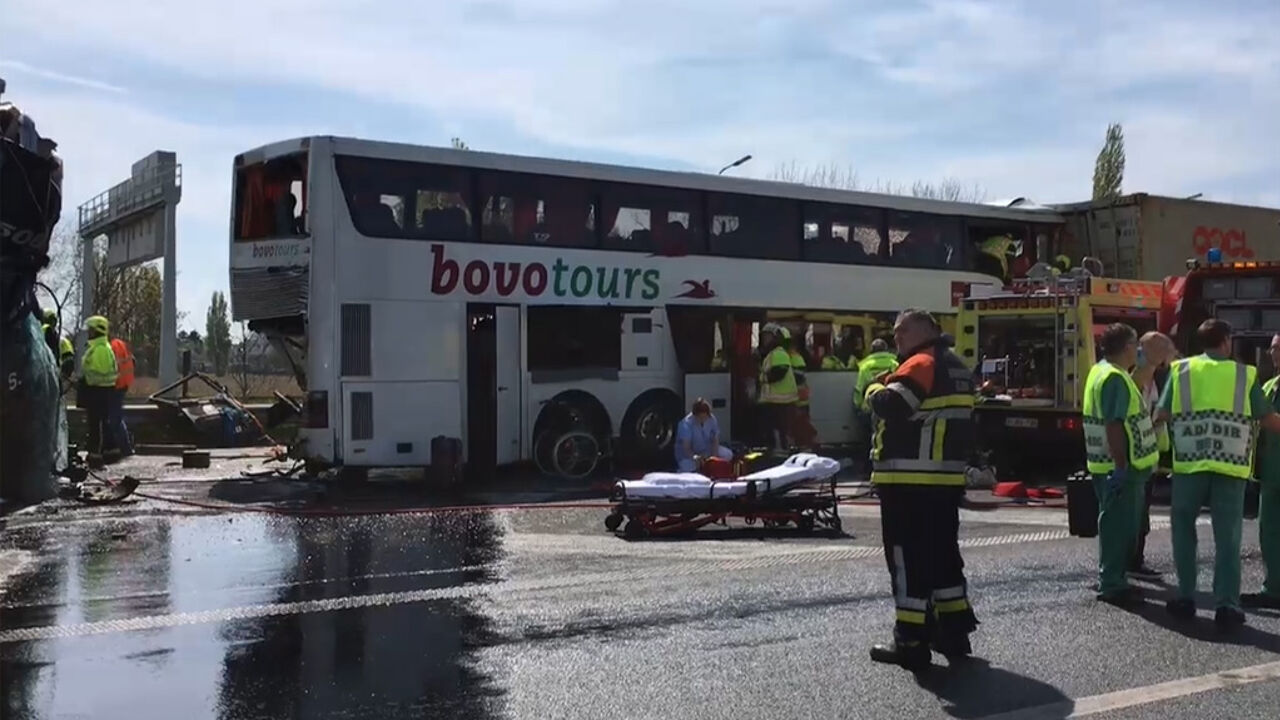 The Dutch-registered coach is owned by a Dutch bus company, Bovo Tours.
It was carrying 66 passengers on a trip from Heerlen in the Dutch province of Limburg to the Euro Disney theme park at Marne-la-Vallée, east of Paris.
Coach ran into Lorry
The accident happened at around noon when the coach ran into back of one of the lorries that had come to a standstill in the tailback ahead of the border check on the French border.
The second lorry drove into the back of the coach. Its driver, a Bulgarian had to be freed from his cab by the fire service.
The motorway has been closed from the Albee interchange. Traffic bound for France is being diverted via Mouscron. The City of Kortrijk has set up a hot line for friends and family of those involved in the accident: +32/56 239 697.