Rubens sketch to remain in Flanders
The identity of the anonymous buyer of a unique sketch by the artist Pieter Paul Rubens has been revealed. It was the boss of the logistic company Katoen Natie Fernand Huts that paid 670,000 euro for the sketch at an auction at Bernaerts auction house on Monday.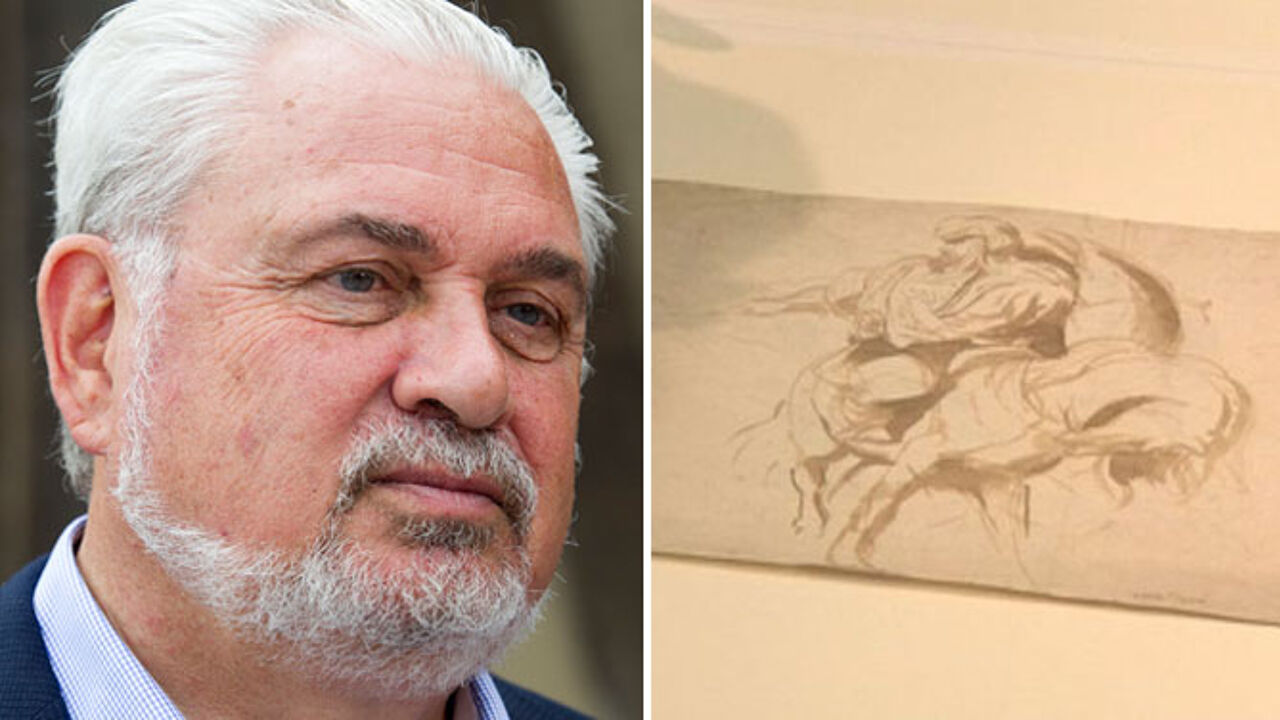 It was already known that the buyer was a Belgian and it has now been confirmed that he is none other than one of Flanders' best-known businessmen Fernand Huts.
Mr Huts told the daily 'De Morgen' that "Everyone can know about it. I'm a happy man".
Mr Huts was not the only party interested in buying the sketch. New York's Metropolitan Museum of Art, a German art dealer and a French investment company also put in bids.
Mr Huts says that he originally had wanted to pay between 300,000 and 500,000 euro for the sketch, but competition at the auction had forced him to bid higher.
"I thought I will only get this chance once. It's a piece of art history, isn't it? As a Fleming is not something you want to give up just like that, certainly not to the Americans. It's at times like these that your Flemish pride comes to the surface."
"The sketch will stay in Flanders"
Peter Bernaerts of the Bernaerts auction house told VRT that he doesn't think Mr Huts intends to lock the sketch up somewhere in a safe. Mr Huts himself told 'De Morgen' that 'I haven't bought it as an investment or because I like looking at Rubens' work, but rather to help those that study art".
"The sketch is staying in Flanders so that it can be studied and new things can be learned from it", Mr Huts added. "The Rubens House Museum has already expressed an interest. The Royal Museum of Fine Arts in Antwerp is re-opening in 2018. I believe that this Rubens wouldn't be out of place in an exhibition of old masters."