"Only bathe in guarded zones!"
The unseasonably hot weather can unsettle the mind and this is why the rescue service on our North Sea Coast is asking the general public to refrain from swimming in unguarded zones. People eager for a dip should head for the resorts of De Haan and Blankenberge where life guards are on hand should anything go amiss. Potential bathers should be aware that the temperature of the sea water is 11 degrees Celsius. Meanwhile, the governor of West Flanders, Carl Decaluwé, wants to introduce fines for those bathing outside guarded zones.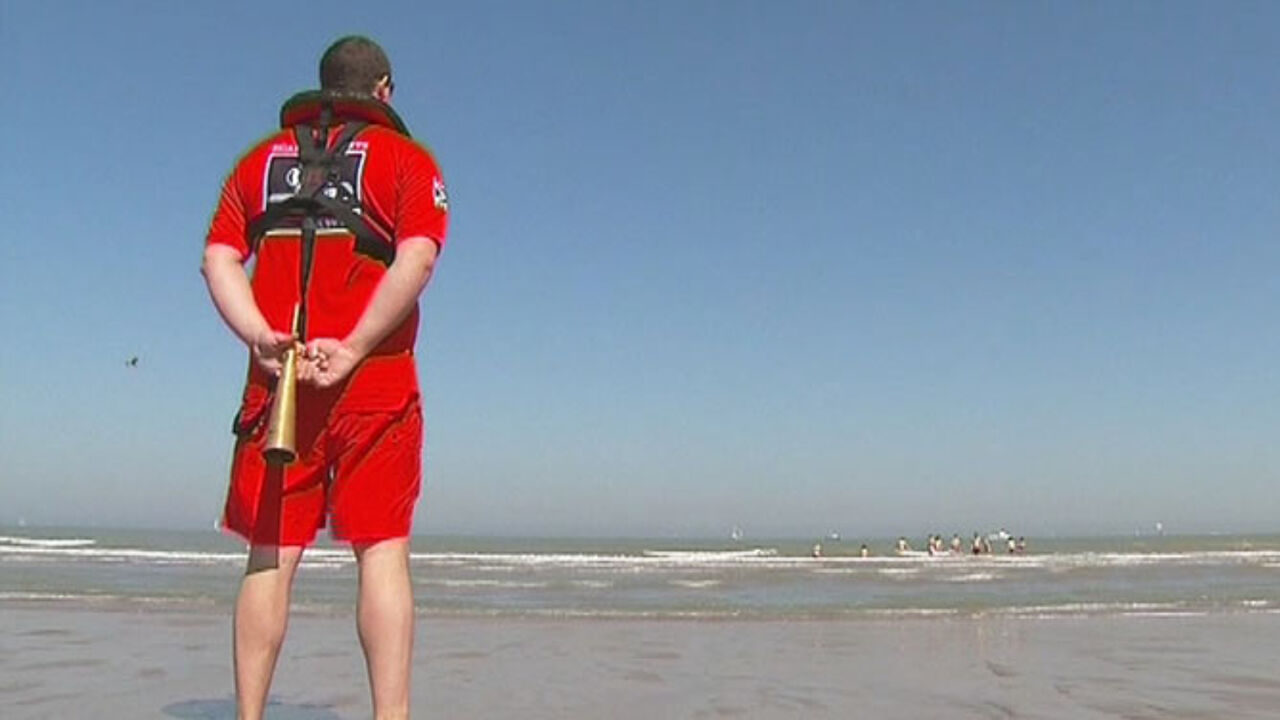 On Friday one overeager bather got into difficulty off Knokke-Heist. The swimmer took to the water around 8PM, but an hour later he was struggling to make land.
Around 9PM the voluntary rescue service was asked to intervene. Knokke fire-fighters, the maritime police and a sea rescue helicopter all had to be deployed.
The bather in difficulty was easily found. He was able to scramble on board the craft of the local fire brigade suffering from exposure. He had to be taken to hospital for treatment.
Carl Decaluwé is calling for fines to be introduced, to punish bathers venturing out in the sea outside the guarded zones. He adds that people should pay the cost for the rescue operation themselves, if things go wrong.