Belgian police urged to take strike action
The Belgian police union NSPV has now also called on its members to take strike action after the liberal police union VSOA earlier made a similar appeal. The unions are protesting against what they say is untenable pressure now they have had to replace striking prison guards for two weeks now.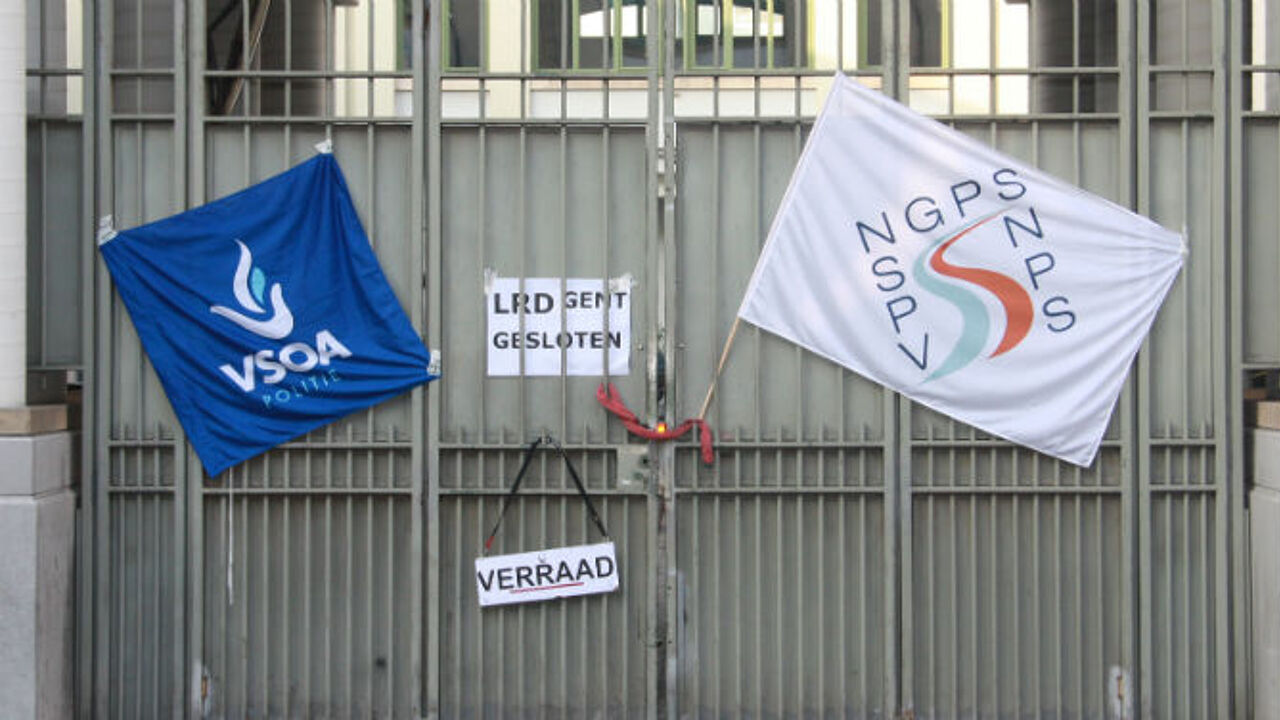 Union bosses insist that the justice department should now solve its own problems first. The police work for the home office.
Walloon and Brussels prison guards have been on strike for two weeks now. The latest draft accord was rejected by the prison guards' rank and file.
The NSPV says that the situation for police officers has become untenable now that the draft accord has been rejected by the prison guards. The union is asking police officers to strike when they are asked to replace prison guards. In practice this will mean that police officers will be requisitioned.
It's a similar story at the VSOA union that launched a similar appeal on Saturday. The union hopes its strike call can end a situation with "more blue in prison than out on the street".
"It's high time the justice department solves its own problems. We urge the home ministery to recoup the costs from the justice ministry" one trades unionist added.