Expats take the floor on Europe Day
9 May is Europe Day. For the occasion, we went to the Wednesday afternoon open-air market in Elsene to allow European expats to have their say about Brussels. What do they like about the city, and has life changed a lot after the March attacks? We also quizzed some about their language skills. (interviews Rik Arnoudt and Michaël Torfs)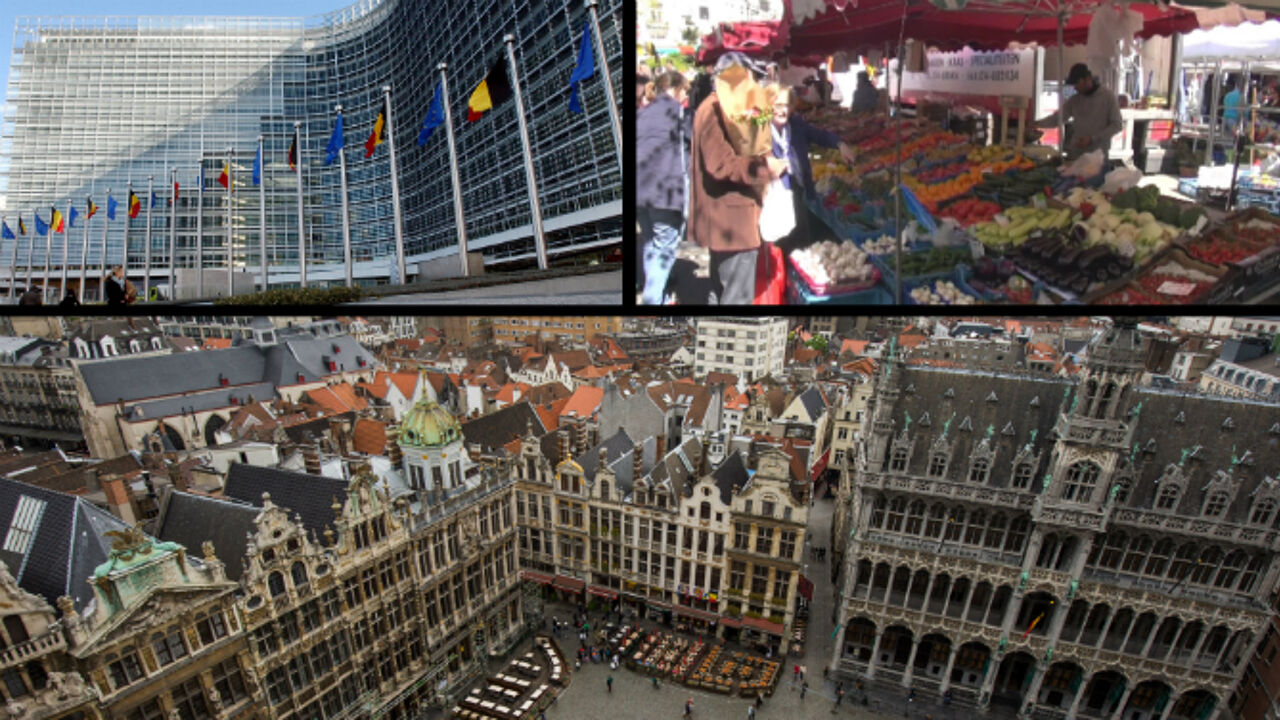 Name: Ilse
From: Thüringen in the former DDR
Expat: since 1974
Work: German language division of the council of ministers
Brussels: "I like the diversity and the openness of Brussels. People are very Multikulti." Comparing Berlin to Brussels, she says that the Belgian capital is "less stressy". About the terror attacks: "I don't think it's finished. Next time it could be Berlin, Munich or Frankfurt."
Language skills: a real European: "I speak French, German, English, fluent Spanish, and a little bit Greek and Italian". 
Name: Ksenija
From: Serbia
Expat: almost 5 years
Work: a consultancy company dealing with European Commission funds for development aid
Brussels: "I like living here when the weather is like this" (smiles) - we were there on a very sunny day in late April, red. Ksenija also likes the multiculturalism and the melting pot feeling of the capital. Speaking about the attacks, she thinks that people "are coping very well".
Name: Hanne
From: Denmark
Expat: since 2015
Work: "I moved here with my husband, who works for an American company"
Brussels: "I like the food and the people are very kind. I also like living in a place where the whole of Eurpese is together." About the aftermath of the attacks: "It's a bit more quiet now. But the police are sweet and kind. It's allright. I'm not afraid."
Name: Victor
From: Spain
Expat: 12 years
Work: interior designer
Brussels: "I like the different nationalities and the ambiance."
Language skills: "I speak French and English and I am learning Flemish too. However, I am a beginner. First the colours and how to say my name. Ik ben Victor. But I will continue after my present 5-week course."
Name: Vera
Country: Spain
Expat: Brussels for almost 3 years, after Bruges spell for Master studies
Work: consultancy company dealing with EU development aid
Brussels: "I like living here. I find it a bit small, because I am used to bigger cities. But it's nice: it's not too big, and it's not a village. It offers you what a city should have to offer you." 
Language skills: "Usually English at work. In my private life, French, English and Spanish, because the Spanish community in Brussels is quite big."
Name: Pasquale
Country: Italy, UK
Expat: since 15 years
Work: consultant
Brussels: "I adore the city. Life is nice here. The food is good."  About the aftermath of the March attacks: "Life has changed. You have to think in a different way. You have to be more careful. I travel a lot, so I experienced the changes at the airport. (...) "Things will get back to normal. But the government will have to make an even bigger effort."
Language skills: English at work, French with friends, and I speak some Dutch too."
Name: Andrew
Country: New Zealand, Britain
Expat: 10 years (recently moved to Brussels after 9 years London)
Brussels: "I love the markets, the nightlife, there is a lot of jazz and theatre going on, and I like the contemporary dance." About London: "The city was a lot bigger, which involved a lot of commuting. Here, I can get on a bike and be on the other side of the city in 15 minutes." About the attacks: "It seems to me that the spirit of community has got stronger. People make sure everyone is okay around them."
Name: Dennis
Country: Italy
Expat: 3 years
Work: market vendor
Brussels: "I like the different nationalities and cultures here. It's a good mix. It's fun." Has life changed after the blasts? "Yes. A lot! People were already stressed, e.g. because of the immigration issue. (...) Things have turned for the worse for the local commerce. Many people come for window shopping, without making a purchase. For me, life has become a lot more difficult."