Tower crane collapses on school building
A huge tower crane has collapsed in Kortrijk. The craneman sustained heavy injuries in the accident. The crane crashed on a school building, but none of the pupils were injured. The accident caused quite a scare in the nearby area.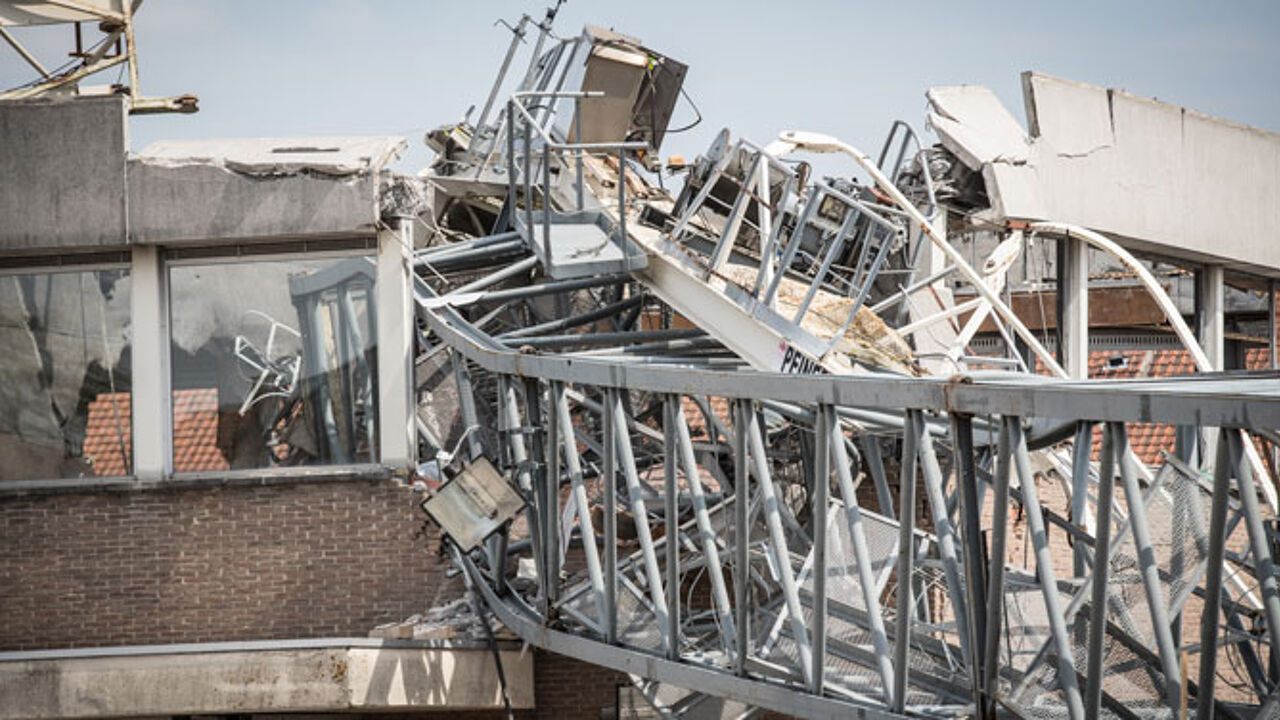 Foto Kurt
The accident happened at a building site of a new hotel school in the Sentor Coolestraat. The crane landed on the roof of the gym of the adjacent school, Rhizo. The damage is huge, but there were no victims inside the school. The gym was empty when the accident happened, but there is a danger of the building collapsing.
The crane operator, who is of Bulgarian descent, is in a life-threatening condition, with 3 other people on the construction site sustaining light injuries. The school was evacuated, with pupils assembling in a nearby church.
"Children in kindergarten were crying"
It is unclear why the crane collapsed. A granddad who came to fetch his grandson, told the VRT's regional radio station that he first heard how a block of concrete fell down from the crane. "Next, the crane itself lost its balance. I just ran off and the crane collapsed, creating a huge cloud of dust."
People living nearby were in for a fright. Toddlers from a school in the area were reported to be crying because their building was shaking when the crane crashed.