Grandparents file complaint after ducklings are murdered
Two senior citizens filed a complaint with the police on Monday after they and their grandchild, who was accompanied by two other young children witnessed animal cruelty on an unprecedented scale. Returning home from the Plopsaland amusement park they saw how a motorist ran over a mother duck and twelve little ducklings on purpose.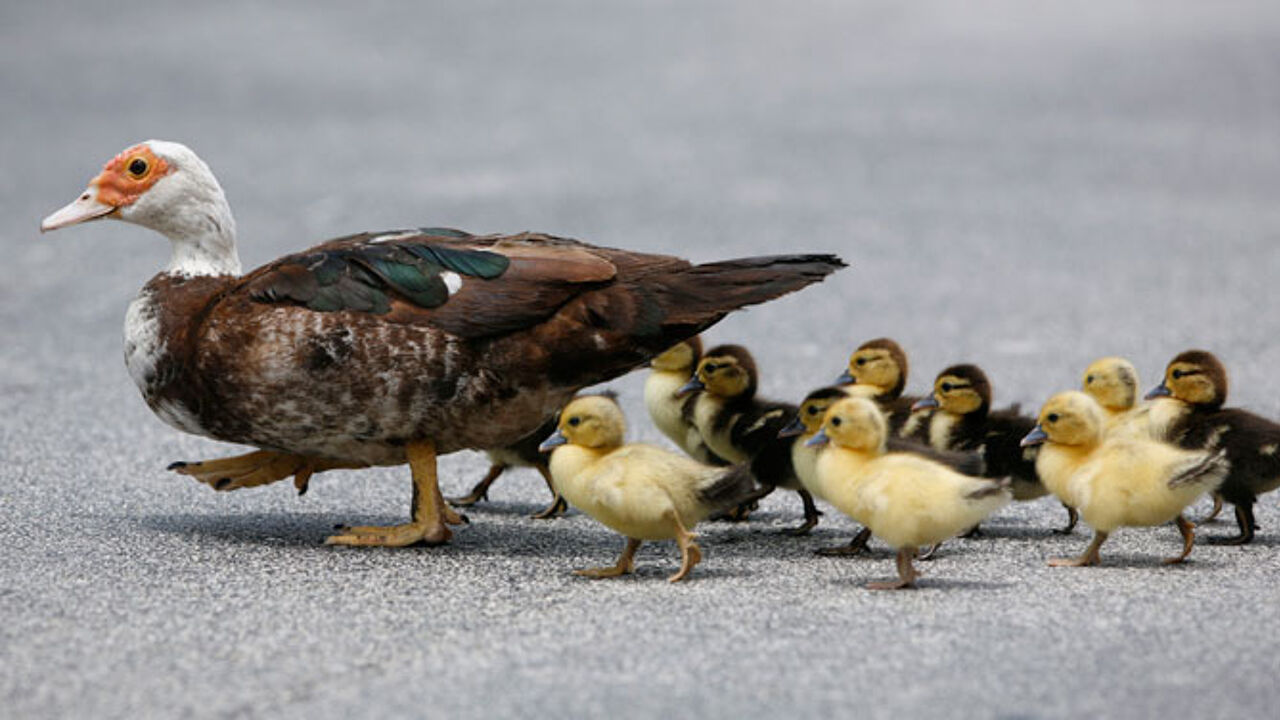 AP2008
The party was driving on the E40 motorway when they were forced to brake abruptly as a mother duck and 12 little ducklings were crossing the motorway. Several drivers stopped to allow the animals to cross safely. One motorist who could see the ducks from afar put his foot on the pedal and careered over them killing the duck family in front of the eyes of the small children. A middle finger appeared from the car's window to make an abusive gesture.
Grandmother Ann Vancouillie told VRT Radio: "It was a car with L-plates. The young guy was at the wheel. He knew what he was doing. We are animal lovers. We're not letting things like this happen."
The children in the car immediately started crying. The grandmother: "The children are clearly traumatised. They haven't spoken of anything else since."
When contacted the emergency services urged the grandparents to file a complaint with the police. This they have done providing a good description of the car. The grandmother says that the police now know the driver's identity and intend to make sure he is punished.