"Arms dealer threw police uniforms into the bargain"
The questioning of terrorist suspect Mohammed Hamza Arshad continued at the trial of those implicated in the Verviers terrorist cell on Tuesday. He told the court that he had grown a beard as part of the 'hipster' fashion and that an arms dealer threw police uniforms into the bargain when he bought weapons.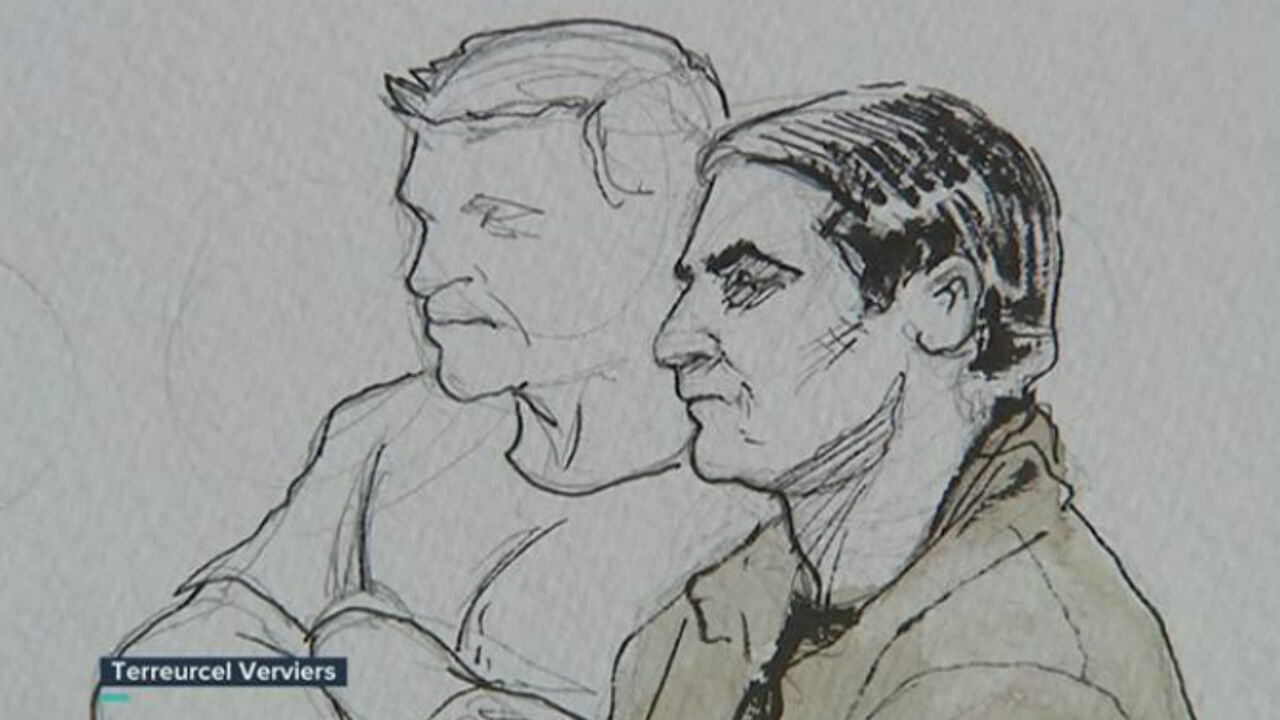 It emerged that Mohammed Hamza Arshad provided crucial support in the preparation of an attack planned on Belgian soil. The suspect admits his role, but says he didn't realise he was preparing a terrorist outrage.
In March 2014 he started to make regular purchases at an Islamic bookstore and let his beard grow, though Mohammed Hamza Arshad explains that this had more to do with the 'hipster fashion' than Islamist sentiment. After viewing a number of propaganda videos on the internet he travelled to Syria to join IS.
"For three weeks I stayed in a kind of camp where nothing much happened. After a while I wanted to go home, but I was distrusted and led away by masked men. They abused me for several days. It was out of fear that I agreed to help them. I received my orders as well as 10,000 euros."
Mohammed Hamza Arshad admits to being in contact with Abdelhamid Abaaoud, the man seen as the organiser of the Paris attacks, virtually on a daily basis. Abdelhamid Abaaoud told him what to do: buy arms and get hold of forged documents. The arms dealer, who sold him the arms, threw twenty-seven police uniforms into the bargain. Mohammed Hamza Arshad bought walkie-talkies, material to produce explosives and rented a safe house in Verviers. He also collected two jihadi fighters in France and Germany.
Explaining why he was reluctant to reveal all Mohammed Hamza Arshad added two dangerous suspects are still at large.
In a separate development Willy Bruggeman and Dirk Van Daele have been appointed as experts to the parliamentary commission examining the March attacks. Earlier criminologists Cyrille Fijnaut and Brice De Ruyver refused to serve because they did not feel they enjoyed the support of all the parties represented.