Belgian days in Canada: our report from Toronto
The Belgian embassy in Canada organised the "Belgian days" this week. Reporting from Canada is the VRT's Steven Victor Decraene, who had the pleasure of joining the event. This is his report, about "similar countries", "hell hole Brussels?" and "Toronto's needs".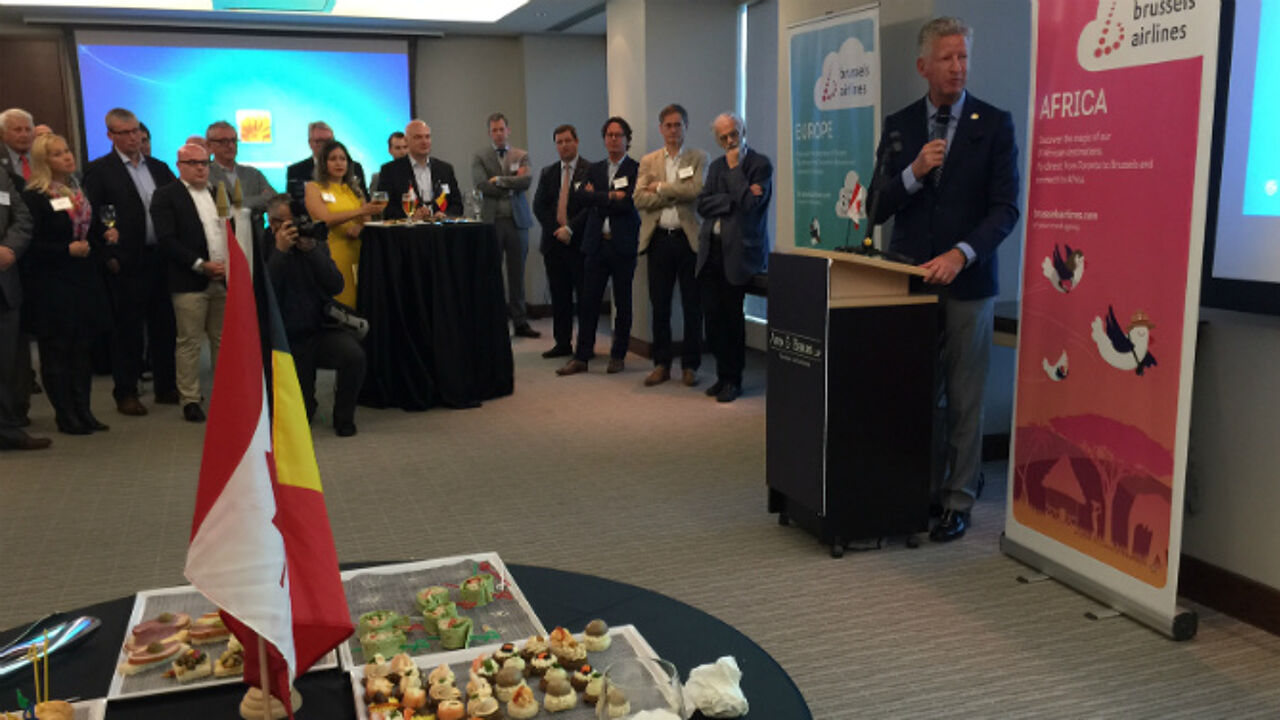 Pieter De Crem addressing his audience.
This week, Canada was in the spotlights thanks to a unique Belgian initiative in Toronto. The Belgian embassy organized the "Belgian days" to emphasize the special relationship between the two countries.
The event was marked by the visit of Pieter De Crem, the Belgian Secretary of State for Foreign Trade, and the official launch of a new Brussels-Toronto flight of Brussels Airlines the same week.
The focus of the Belgian days was not purely economic, although the discussions on CETA, the free trade agreement between Canada and the European Union, could not be neglected.
CETA stands for "Comprehensive Economic and Trade Agreement" and with this agreement Canada and the European Union may tackle a lot of issues like import taxes, accessibility to each other's markets and a better legal basis for all companies involved.
The ratification process of CETA is still ongoing and some critics voice their concerns about an unbalanced agreement, but most of the entrepreneurs in Toronto seemed anxious to start with a new era of free trade between North-America and Europe.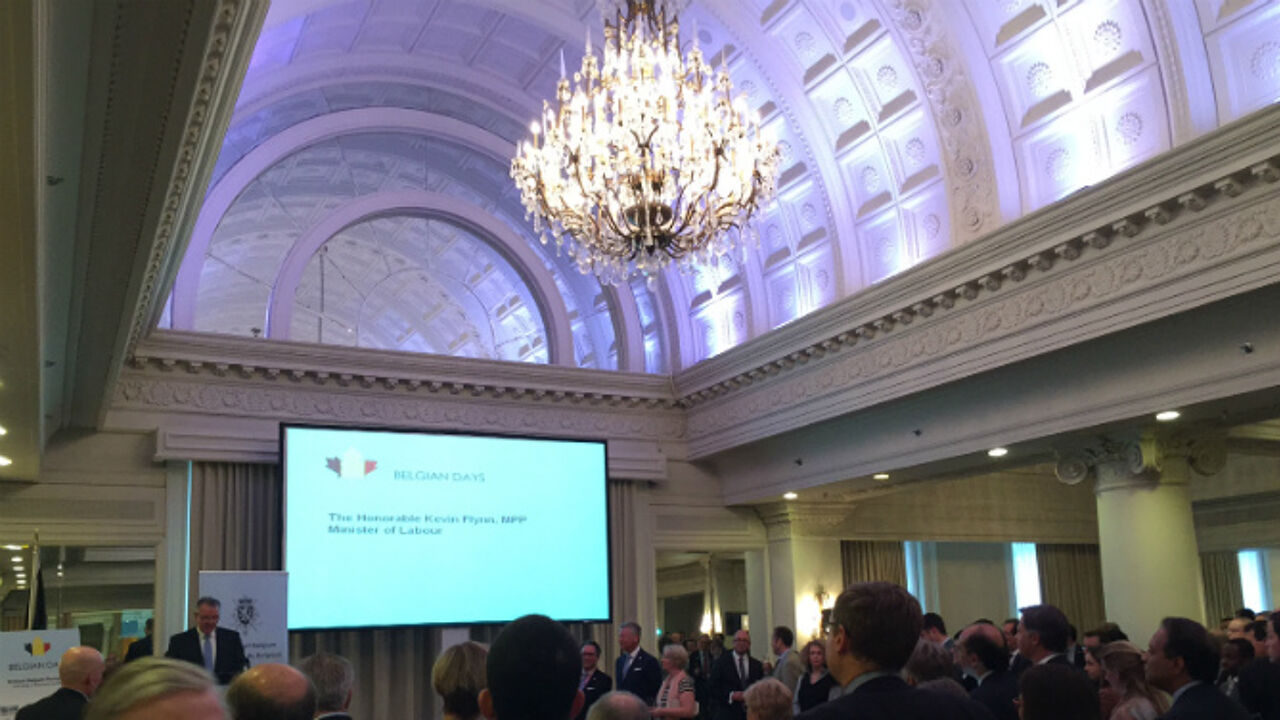 "Interventions in Belgium helped to shape our national identity"
That common history was one of the topics at the Belgian days. The Belgian Secretary of State, Pieter De Crem, reminded everybody of the important role Canada played in liberating Belgium during the First and Second World War.
With the commemoration of the 100th anniversary of "The Battle of Passchendale" a lot of Canadian relatives want to visit the Westhoek and the trenches of the First World War.
"It is holy ground for us," according to a Canadian journalist, "those military interventions in Belgium helped to shape our national identity as a peace-loving nation. That's why we were so shocked by the Brussels attacks on March 23 because it felt like an attack on our values as well."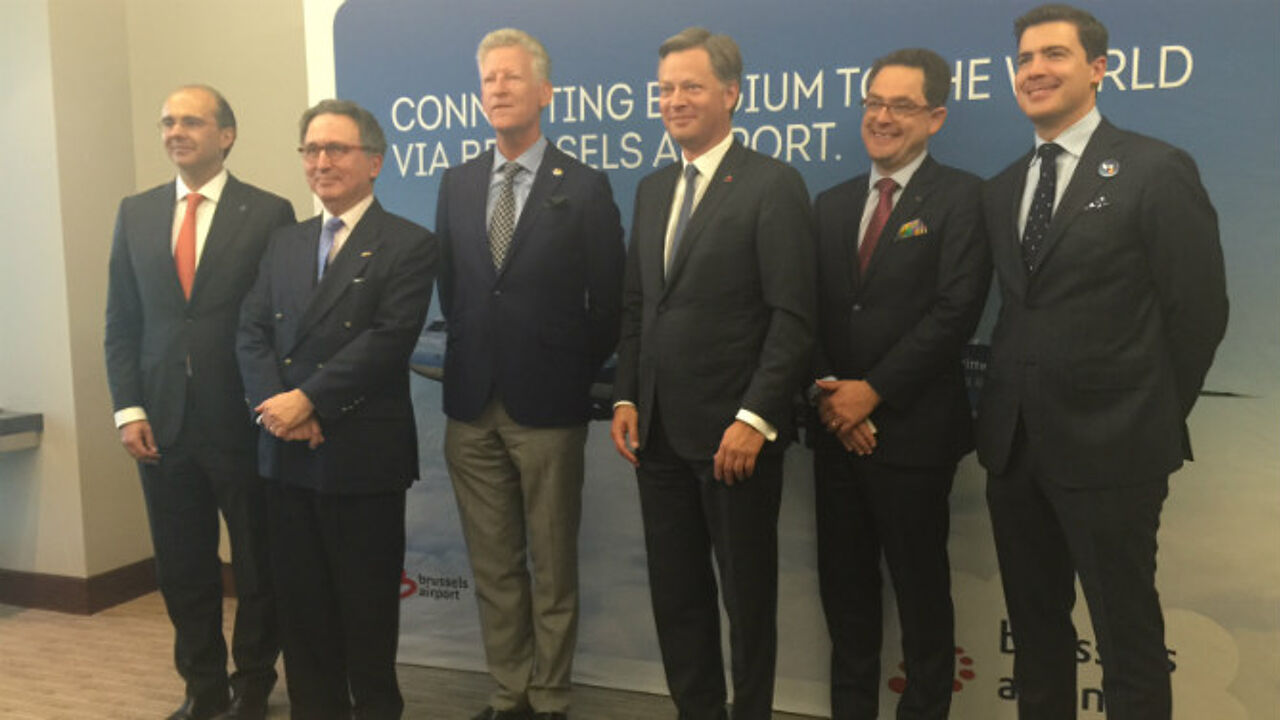 Similar countries
As one of the founding members of the European Union, Belgium is considered by Canadian officials as reliable and influential. "Don't forget we see Brussels not only as a far-away capital but also as the driving force behind Belgium and the throbbing heart of the European community. So we want to deal with Belgium in a serious way. Moreover, our trade with Belgium exceeds more than 5 billion Canadian dollars a year (around 3,4 billion euro), making it for Canada the sixth most important country within the EU," Raj Saini tells us.
Saini is a member of the Canadian federal parliament and explains to us why Canada is so keen on Belgium to do business with: "Belgium and Canada are very similar in the way that we both are in the shadow of bigger countries. Belgium is cramped between Germany and France and we, as Canadians, always relate our decisions to the United States of America. Both our countries are bilingual and together we have a history."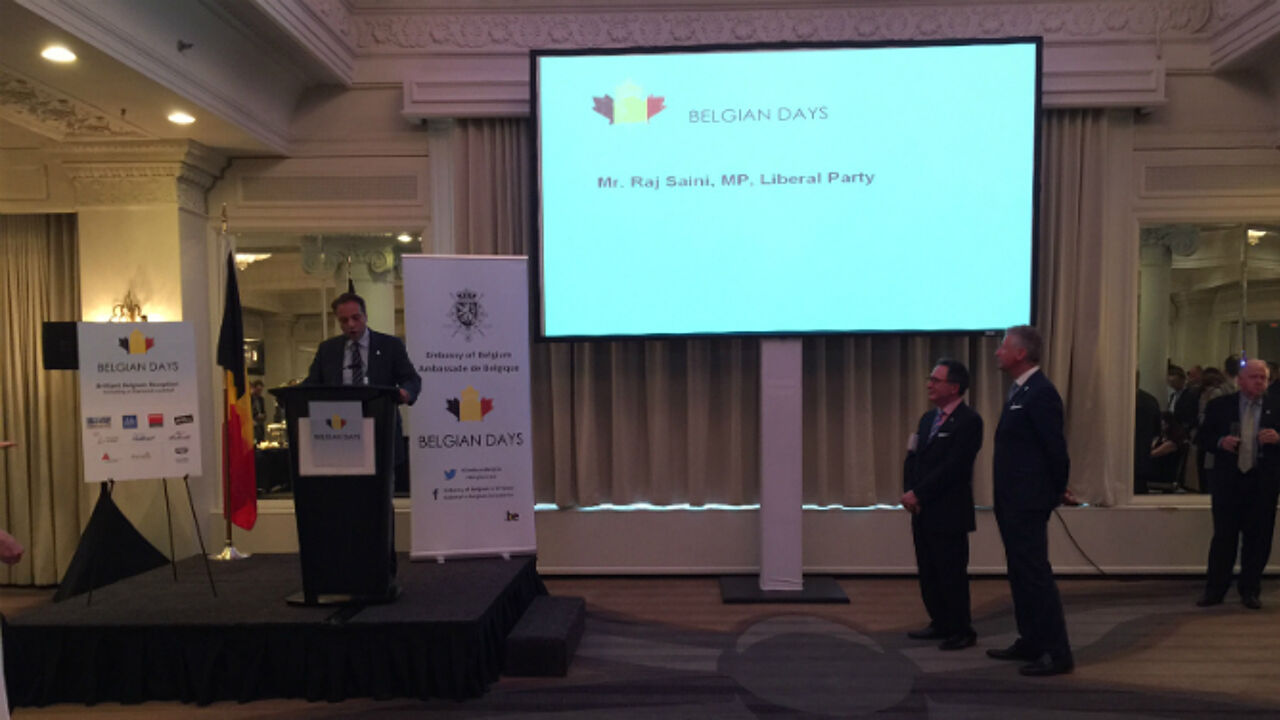 Hell hole Brussels?
On the eve of the attacks, the Belgian Canadian Business Chamber in Toronto held an improvised press conference at the stairs of the city hall. "We received a lot of questions about Belgium," says Dominiek Arnout , president of the Belgian Canadian Business Chamber.
"People here were worried about Belgium not being able to control the events and the aftermath of the attacks. The reputation of Belgium has got tarnished and that's why these Belgian days are important. Now we can tell and show them how safe Belgium is."
Gustin: "Our plans for the future are bold"
Both the CEO's of Brussels Airlines and Brussels Airport participated in a Tourism Summit at the King Edward Hotel in Toronto. The summit was hosted by Visit Flanders and the Belgian Tourism Office.
The Canadian press were keen to learn about the new security measures at Zaventem and expressed their concern about the queues for luggage screening facilities and pre-check proceedings.
Bernard Gustin, CEO of Brussels Airlines, told reporters that the mere fact that his company is opening a new service to Toronto, is a proof of Belgian resilience: "We make a statement here by telling you we keep growing as a company. Our plans for the future are bold, so failure is not an option."
Arnaud Feist, CEO of Brussels Airport, explained that his airport still wants to expand: "We will welcome people in better facilities and with a state-of-the art security process. We are in a process of reconstructing our departure all, but rest assured, Brussels will be back."
"It is beyond belief what happens in Toronto"
Ironically, just as Feist finished his speech, a strike of the baggage handling broke out at Brussels Airport. Apart from the Belgian media, nobody was likely to make a fuss about it.
Most Canadians and Belgians living in Toronto were more concerned about the dismantling of the Belgian diplomatic representation in Toronto, Canada's major city and its financial and economic hub. "It is beyond belief that the Belgian embassy doesn't have any real presence in this city anymore," several business owners are complaining, "due to budget cuts, this diplomatic post has been closed down although the city of Toronto represents around 40 % of the Canadian economic activity."
Toronto's needs: a repeat next year?
It has not been decided yet if there will be a repeat of the Belgian days in Toronto next year, but as a networking event and a showcase of Belgian's diplomatic power, it might not be a bad idea.
A lot of businesses operate from Toronto and their need to meet and to talk to Belgian officials about legislation and export opportunities are best met with events like this.
Steven Victor Decraene is a News Reporter for VRT News.