Club Brugge become the new champions in style
In football, Club Brugge conquered their first league title after an 11-year drought in style, beating arch rivals Anderlecht 4-0 before a sell-out home crowd at Jan Breydel. The title guarantees Bruges a direct place in next season's Champions League group phase. Anderlecht will have to battle it out with AA Gent for second place, and a ticket for the Champions League preliminaries.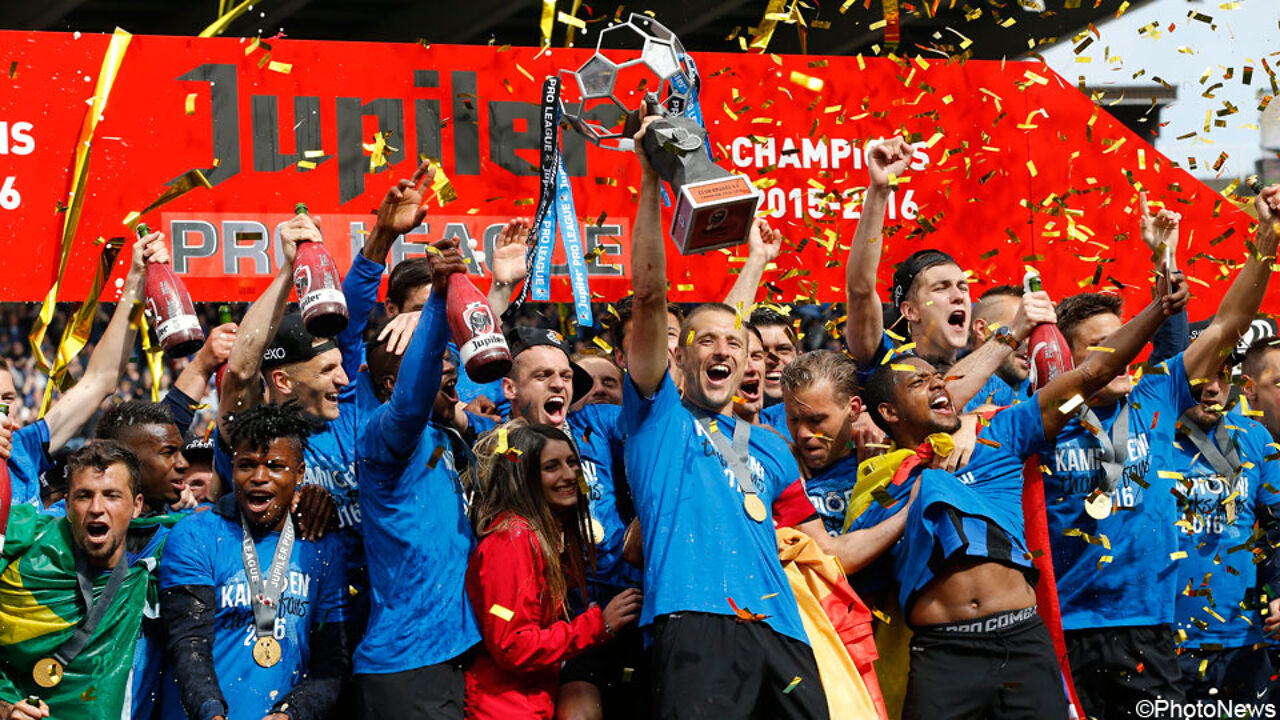 Captain and veteran Timmy Simons lifts the trophy.
24-year-old striker Abdoulay Diaby showed Bruges the way with two goals in the first half. Midfielder Hans Vanaken and veteran player Timmy Simons (penalty) added two more goals to humiliate the visitors from Anderlecht. The win came despite 3 Anderlecht victories against Bruges earlier this season.
Simons' goal came on 70 minutes; the final 20 minutes were one big showdown for the players, coach Michel Preud'homme and the Bruges fans. 3 players were given a round of applause as they were called to the bench in the last part of the match: Diaby, Colombian winger José 'Joske' Izquierdo - the man who defeated AA Gent last week - and skipper Timmy Simons. All three received a big hug from their coach upon leaving the pitch.
The second half was interrupted for 5 minutes after a Bruges fan threw a fire cracker on the field. Players were ordered to go inside by the referee, Johan Verbist, but the match could be resumed without further incidents.
Club Brugge last became champions in 2005, also against Anderlecht. This title will be remembered for a long time because of the long wait and the sensational victory against the Brussels club though - last time, a draw (2-2) was enough.
Veteran Timmy Simons (39) was also part of the team when Bruges became champions in 2005. He told reporters that this title is so much more beautiful. "You can give something back to all those people who kept believing in us all these years."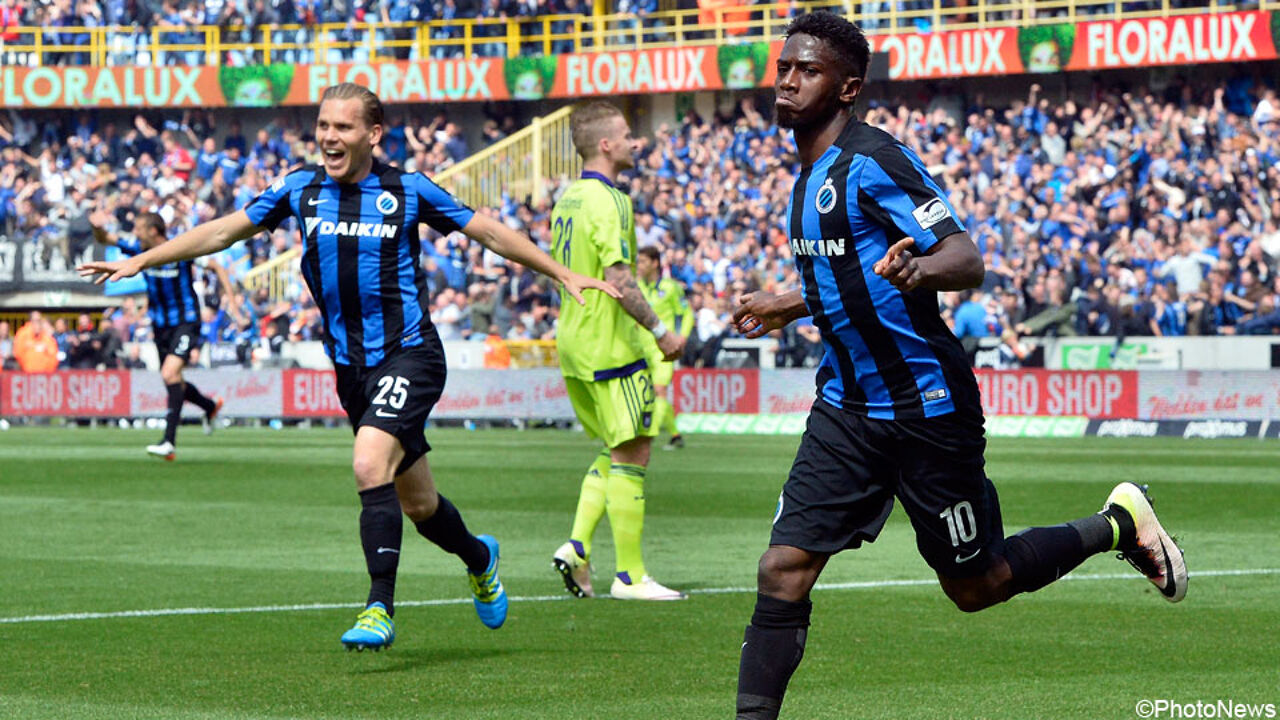 Fans on the pitch
Despite the club calling on the fans not to get on the field after the match, dozens of fans were not deterred by warnings about the risk of heavy fines and a stadium ban. A couple of hundred Bruges fans broke through the fences and the cordon set up by stewards.
Players meanwhile got on a special stage to lift the trophy and add some glitter and glamour to the occasion. Players and fans were going into a long night of celebrations - Bruges pubs and cafés ordered extra beer just to be on the safe side. (photo below: explosion of joy after the match).