Flemish triathlete stabbed in Antwerp
The Flemish professional triathlete Sofie Goos (36) is in intensive care after she was stabbed with a knife during a training run in Antwerp's Park Spoor Noord. "My right kidney was hit, I have to stay in intensive care for one week."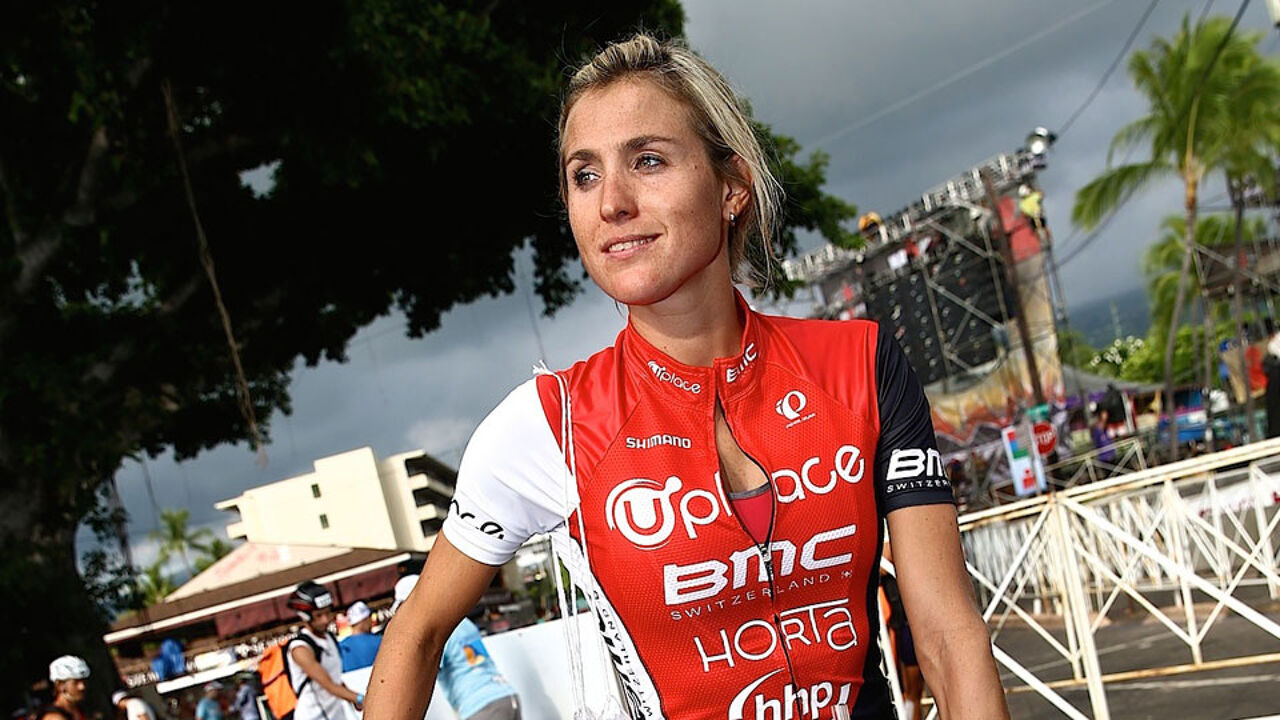 Sofie Goos pictured at Hawai's Ironman in 2014.
Sofie Goos lives in the area. She was attacked by a man yesterday afternoon. The incident happened on a cycle path between the park and the public road. The assailant first tried to make her fall and next stabbed her in the back. Goos told her story on social media. She wrote: "I was the victim of useless violence. I was stabbed without any reason or motive." 
Goos had the adrenaline to go after the man and to confront him with what he had done, her husband Jef told the VRT. He reportedly said "sorry, sorry" and vanished. Goos next realised how serious her injury was. 
The athlete said she lost a lot of blood. She has to stay in intensive care for 1 week and has to refrain from doing any physical exercise for 6 weeks. "Why can't we surprise each other with love instead of violence in this world?" she asks.
"Attempted murder"
The incident happened just after she had sent her boyfriend, who followed her on his bicycle - home at the end of her running session. The assailant could be apprehended. It's a 26-year-old man who has mental problems. He remains in custody, and is facing charges of attempted murder.
It is not clear how much the stabbing will impact on the rest of Goos' career. Goos has a professional contract and won several Ironman triathlons in Belgium, Brazil and Florida. Her best place in Hawaii was 19th.