Belgomarkt sets a first, going for 100% Belgian
The new supermarket store 'Belgomarkt' has opened its doors in Elsene. The store offers nothing else than Belgian products and is reportedly the first in its kind to do so. Belgomarkt focuses on natural, organic products and is cooperating with local Belgian manufacturers for this. Flandersnews was curious to visit the site and also had an interview with one of the co-founders, Stéphanie Deblon.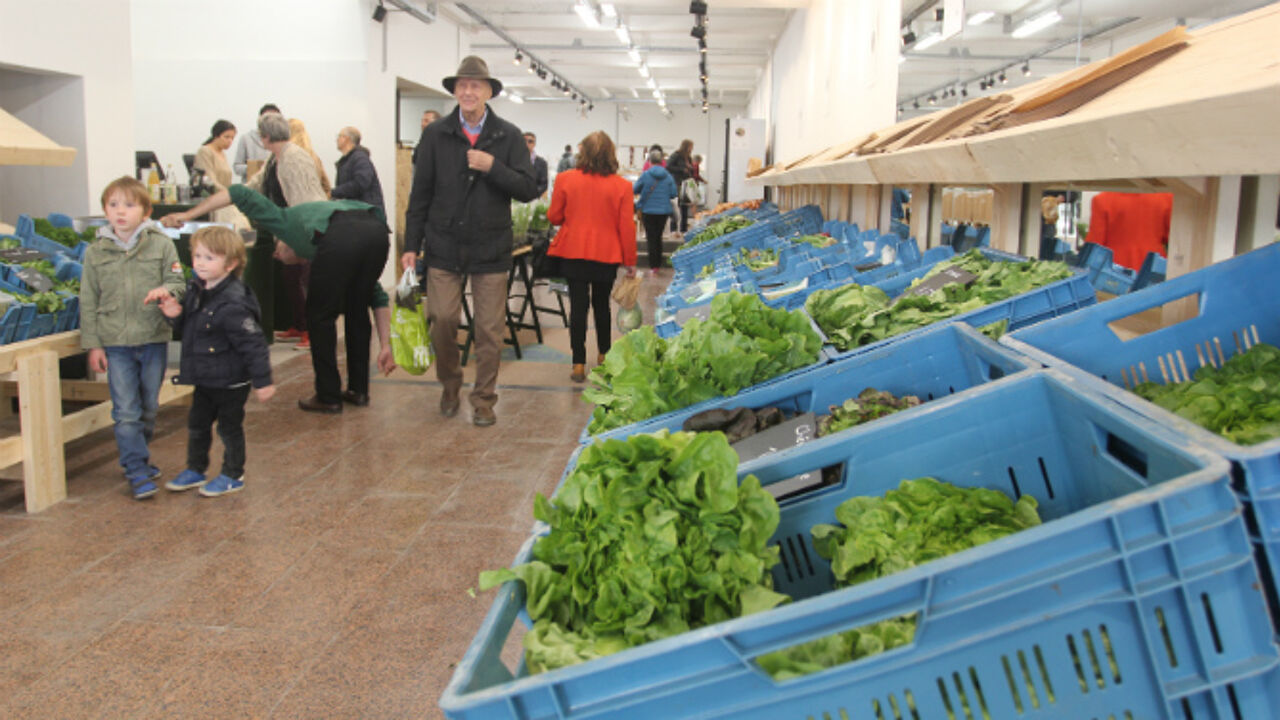 It's nearly noon when we arrive at the store, 435 square metres large and situated on the ground floor of a Brussels house. People are curious to discover some of the 600 different products from all corners of Belgium - there's mozzarella from the Ardennes, pasta from the Eastern Region near Germany, cuberdons from the Liège region and some local beers of course - it is a Belgian shop after all - like Stoemelings or beers from the organic brewery Jessenhofke in Hasselt.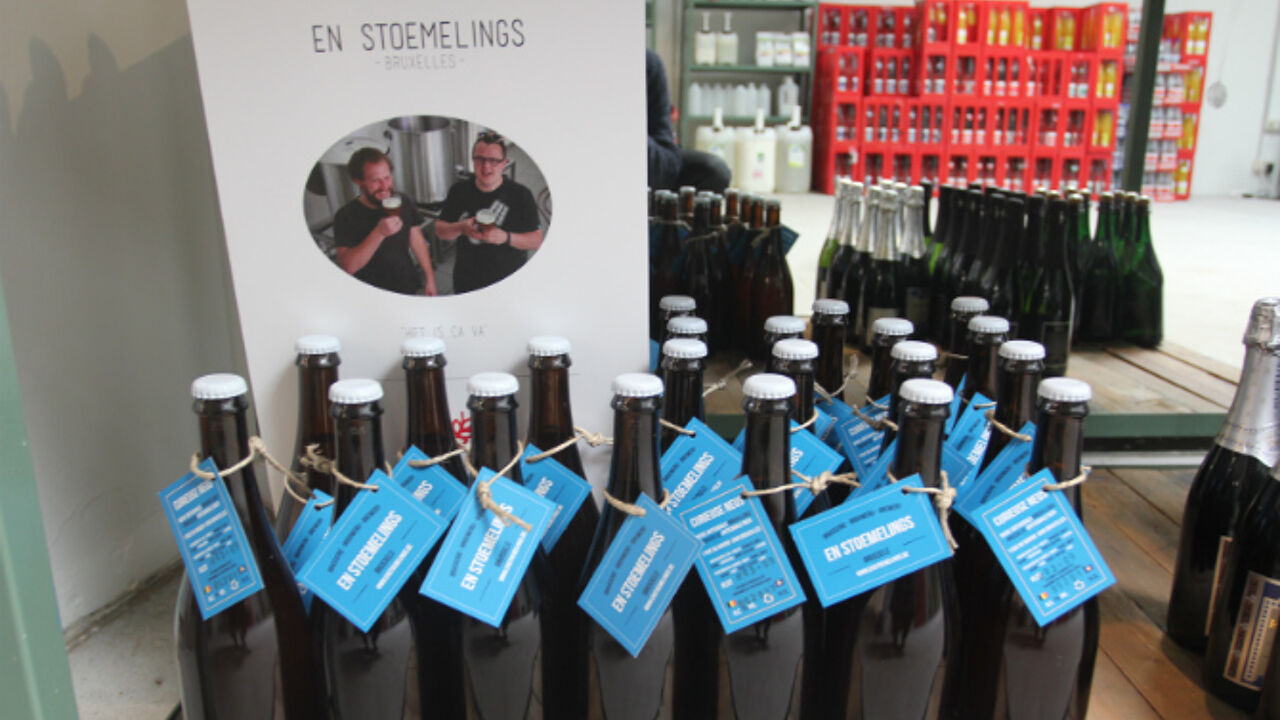 Dublin Street, near London Square
The store is located in Dublin Street, near London Square, close to Troon. The concept is clear: the 3 young founders opted for 100% Belgian products. They offer mainly fresh food and also some household products and cosmetics.
60 percent of the products are organic, and the focus is on items without preservatives or colorants. If a vegetable is not looking perfect, so be it. It was also a deliberate choice to make the link between manufacturers and the store as short as possible.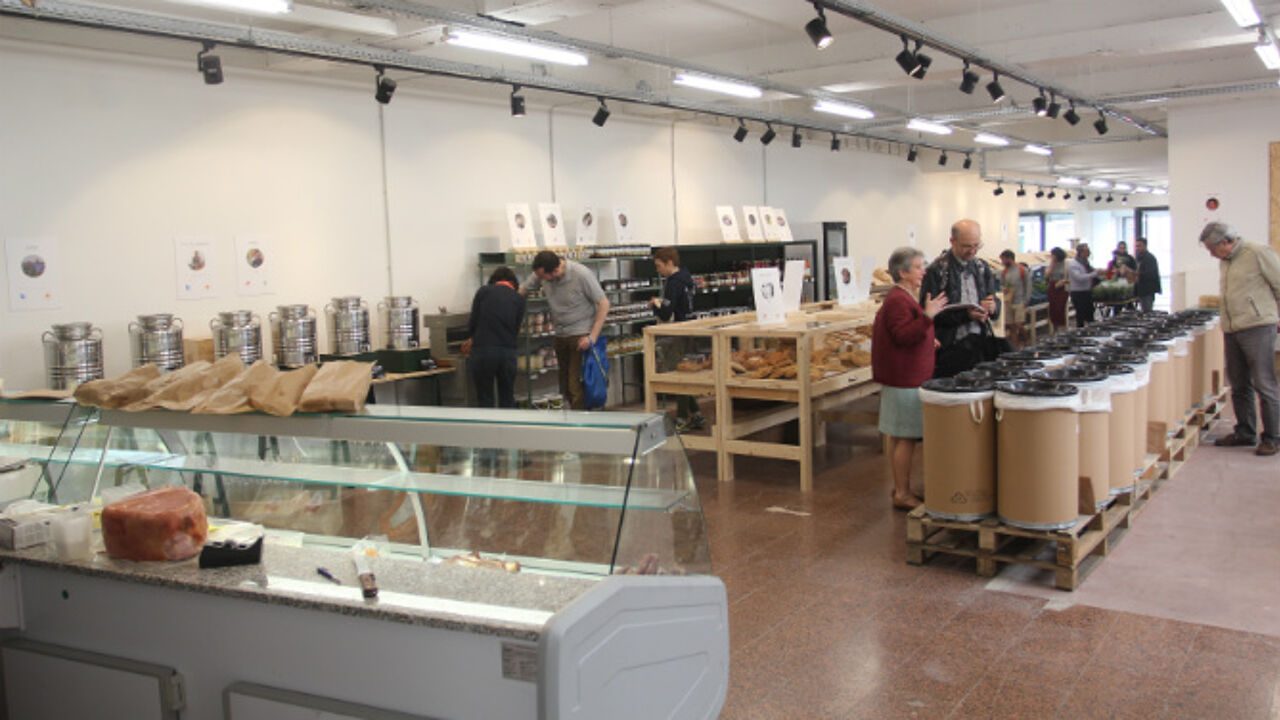 Reducing waste
Entering the store, we see how Francophone media are interviewing people. It's hustling and bustling. People in the queue to pay are offered a free organic drink.
The vegetable section right at the entrance makes another part of the concept clear. You won't find many pre-packaged products here. Vegetables are offered in bulk; customers can take their own bit of flour, to mention just two examples. Leaving out the packaging was a deliberate move to make the chain as short as possible.
"We favorise VRAC, without packages, which involves less work on brands and marketing, with maximum one intermediary between the producer and us", co-founder Stéphanie Deblon explains.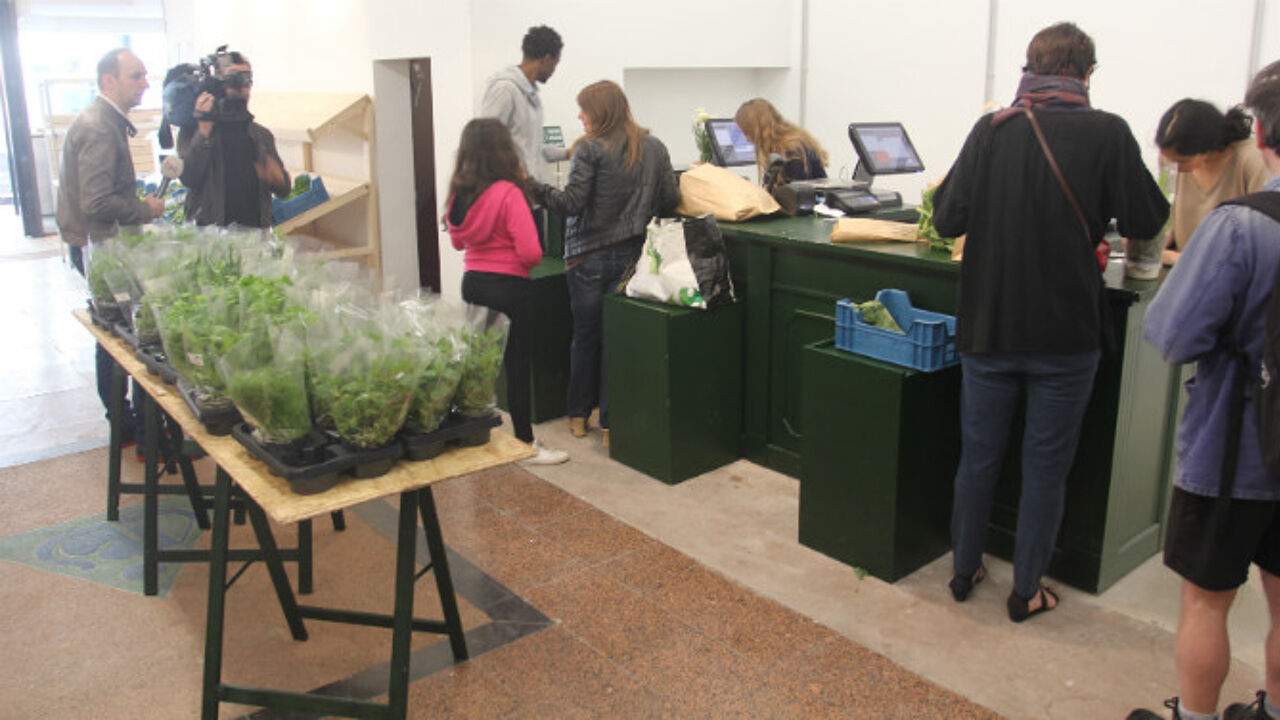 "It's about more than just the bio label"
And there's more. Belgomarkt wants to be more than just a "bio store". Attention is also being paid to ethical questions and the environment. "Some products are natural (without pesticides or additives) but do not satisfy the bio label", says Stéphanie.
"A lot of organic products are produced without ethics: bananas do travel a lot and are not exempt of child labour. We want to focus on quality and local brands."
The store offers a lot of fresh products. In order to avoid food being wasted, a cooperation could be set in place with other associations. This will depend on how items are selling in the coming days and weeks.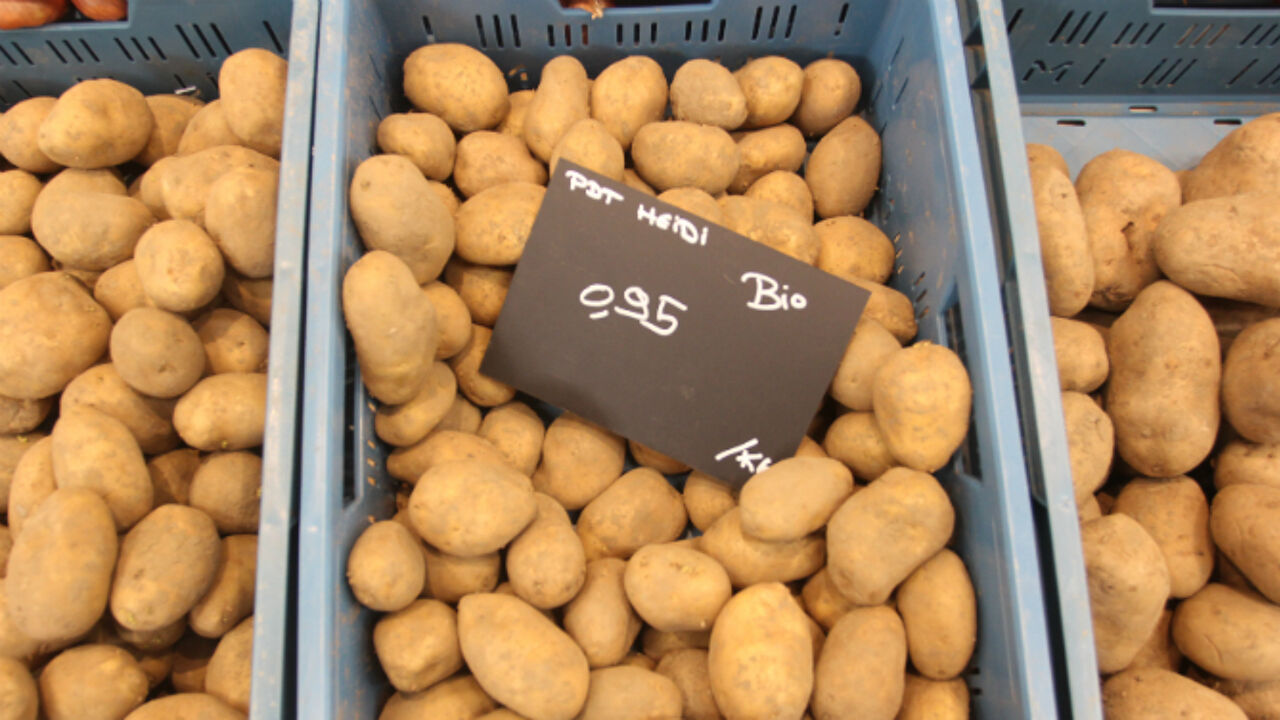 "There are many people behind this project"
So how did it all start, how were the store and its concept born? "We are 3 co-founders: Mélanie Mikiels, Tresor Stevens and I says Stéphanie.
"However, there are many people behind this project and it wouldn't be right to only speak about us. There is a team around 15 "coopérants" - the form of the society is a "coopérative" - without whom it would not have been possible to launch the project."
"We are associated with other entrepreneurs and associations (Pick Eat, Atrium, Village Partenaire, restaurants and many more). There are of course volunteers and we cannot forget producers that are partners to us."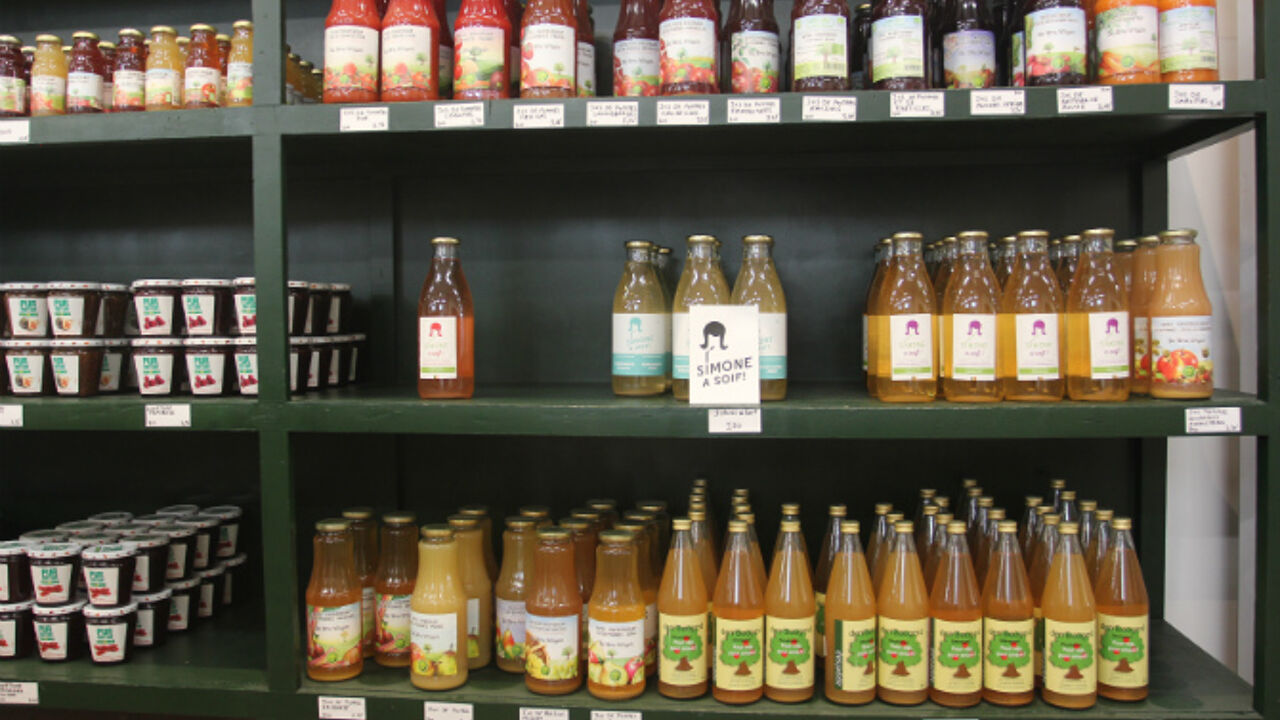 It started with a pregnancy...
Asked how the idea came about in the very first stage, Stéphanie explains that "first of all we all like good food. Melanie, when pregnant, start being interested in nutrition like many young mothers. She was reading about it. We started to talk about it more and more.
At one point they said: "Why not do it ourselves?" At that time, I was helping out a lot, so at a later stage they proposed me to become co-founder, although I have a more limited role.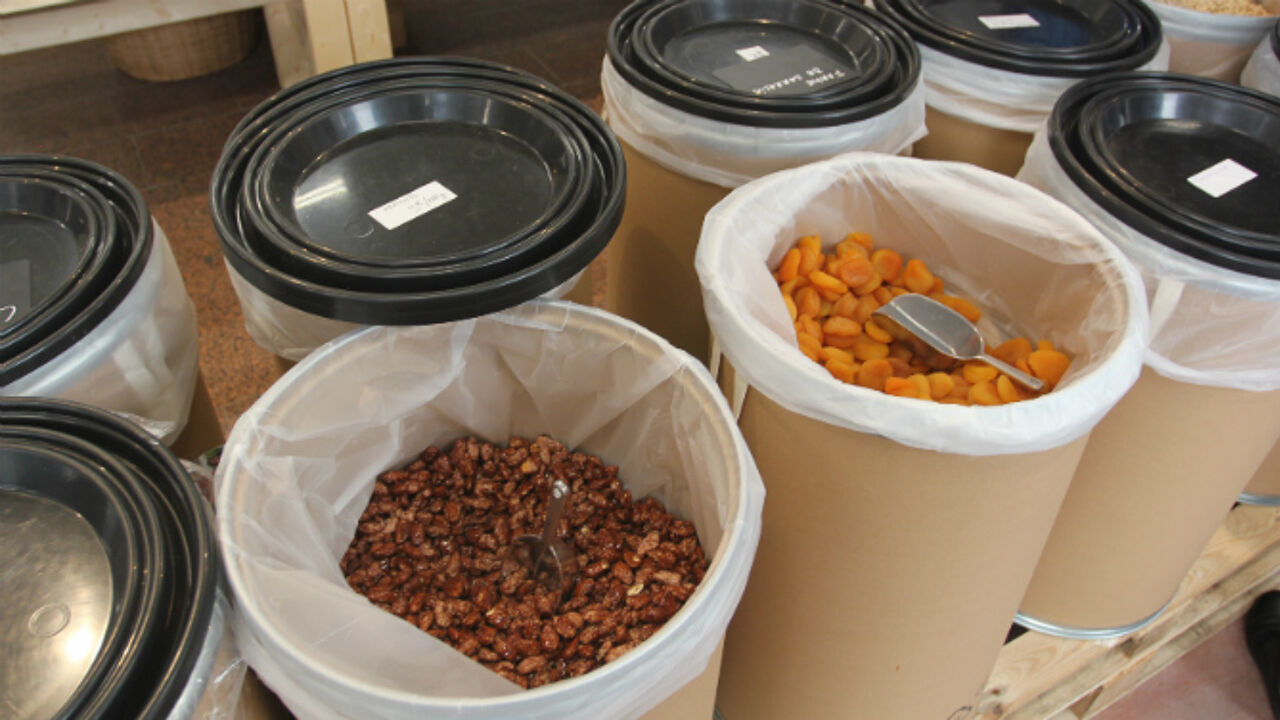 More than 2 years' preparation
It took more than 2 years to set up the business that opened today. Stéphanie says that keeping your self-confidence is the biggest challenge. You have to believe in yourself, but also believe in others and trust in their capacities. "It is a mater of motivation and hard work."
When she informed her family about the plans, they were hesitant at first. "Taking risks is not really encouraged. But when things become become really serious, everyone does support you."
If she could describe the concept in just one sentence or slogan, Stéphanie would opt for "Belgomarkt, the supermarket where you shop differently".