Is Pairi Daiza panda pregnant?
Hao Hao, the female giant panda at the Pairi Daiza animal park is displaying symptoms that point to her being pregnant. The news that Hao Hao may be pregnant appears in a press statement issued by the animal park that is located at Brugelette in Hainaut province.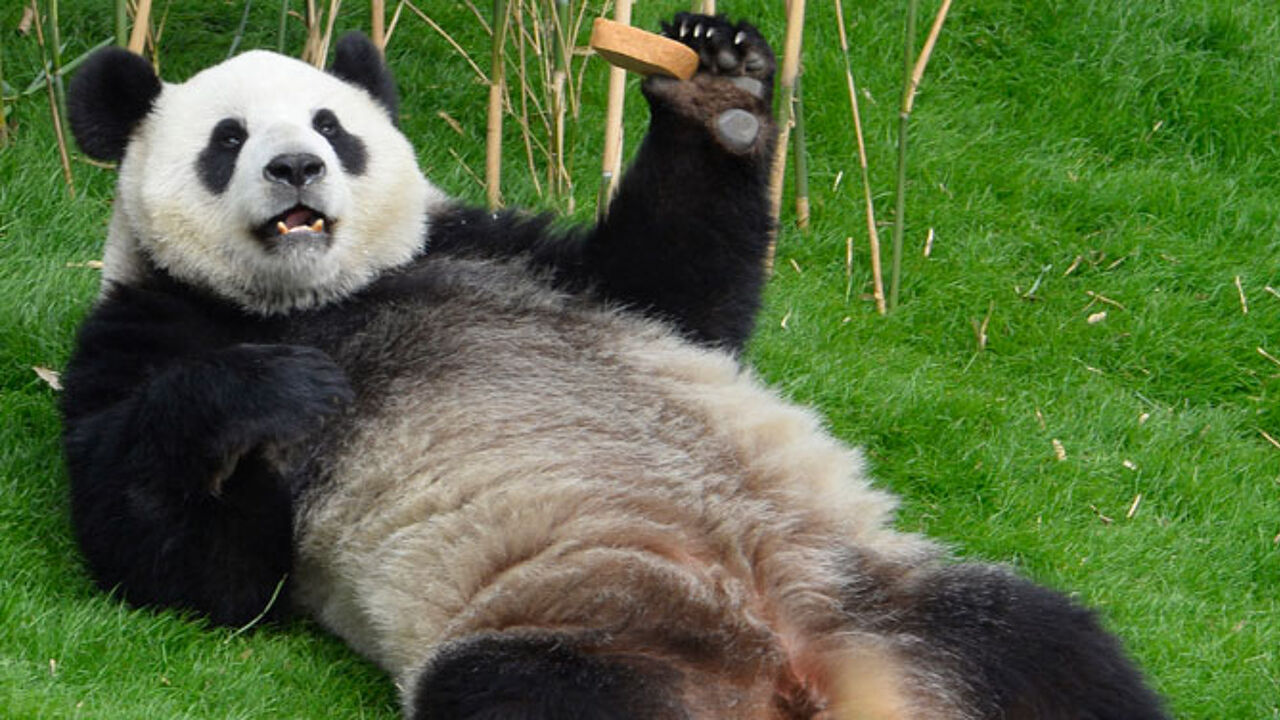 "At this moment in time we can cautiously talk about there being a possibility and maybe even a probability of there being a baby expected".
The animal park's assertion is based on the results of urine tests and also on a change in Hao Hao's behaviour that in recent weeks.
"Over the past few weeks Hao Hao was eating double her daily portion of bamboo. Then her interest in food fell dramatically and she refused to leave her cave. She is sleeping a lot and is easily tired. We experienced the same behaviour from her last year. We have remained cautious and kept our suspicions to ourselves. However, this time the signs have been much clearer", Pairi Daiza's Tania Stroobant told journalists.
Furthermore, the Hao Hao is no longer interested in her male keepers and she often seeks solitude.
"We have also noticed that her nipples have swollen up which points to her preparing herself for breast feeding. The results of scientific tests confirm our observations."
An echography can't be carried out at the moment as Hao Hao shows too little interest in the training that would be required in order to carry one out.
"We should at this stage remain cautious. It is still possible that Hao Hao is experiencing a phantom pregnancy or that she losses the fetus."
If Hao Hao is indeed pregnant it would be her first cub. She was artificially inseminated with the sperm of the male panda at Pairi Diaza Xing Hui.