One Belgian on board crashed plane
The Belgian Foreign Office has confirmed there was one Belgian on board of the EgyptAir plane that went missing last night. It disappeared from radars over the southern Mediterranean while flying from Paris to Cairo; a terrorist plot does not seem unlikely.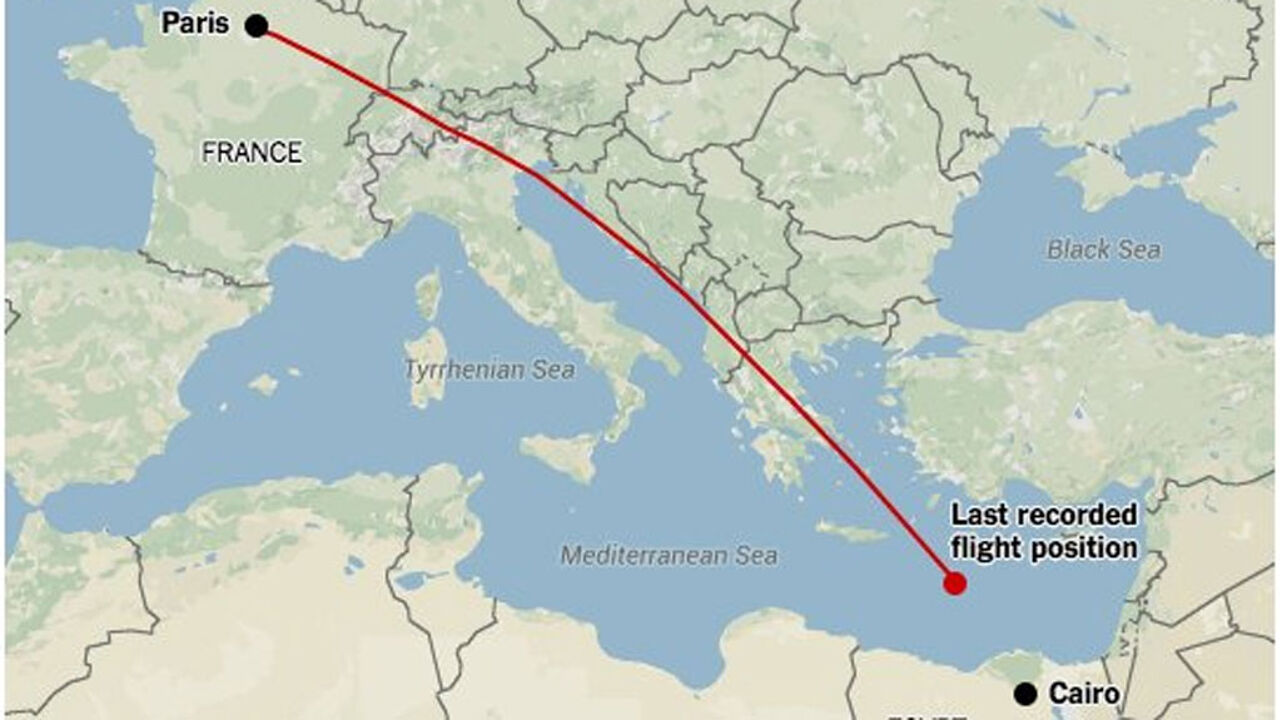 The Belgian victim is a 56-year-old man from Watervliet (East Flanders).
It is not yet clear what happened to the Airbus 320, which was mainly carrying French citizens and Egyptians. It had 56 passengers on board and 10 staff members, including 3 security personnel. However, it is now certain that it has crashed.
The European air traffic service Eurocontrol said "there were no weather issues" when flight MS804 went missing, at an altitude of 37,000 feet, some 11,300 metres.There are speculations about what could have happened. No options are being excluded, but the Egyptian Aviation Minister says a terror attack is more likely than a technical failure.
A large search operation is going on in the Mediterranean. Debris of the plane was reportedly found off the Crete coast.