Second uppercut in five days for Anderlecht
Sporting Anderlecht were whipped 5-2 by KRC Genk on Thursday, on the 9th of 10 days of play in play-off 1. The result means that Anderlecht still aren't sure to get second place, while Genk remain hot on AA Gent's heels in the battle for 3rd place.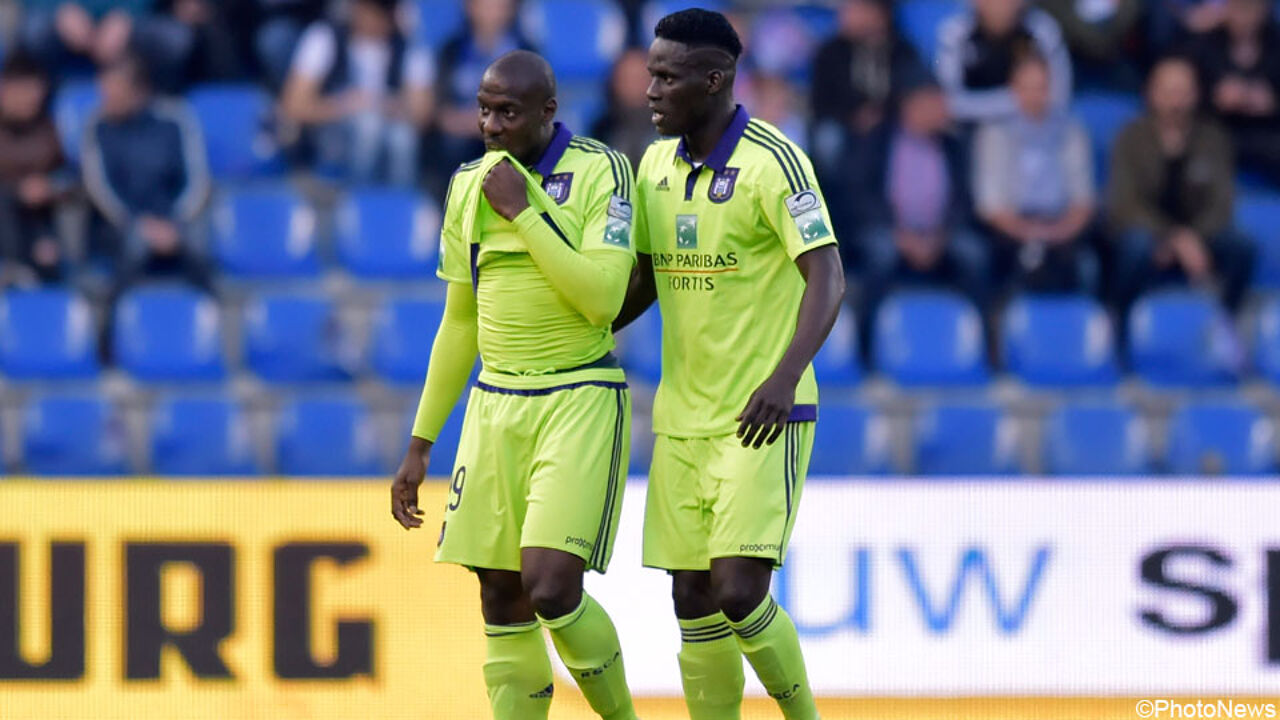 Anderlecht striker Stefano Okaka was sent off after 10 minutes.
Anderlecht were humiliated 4-0 by newly-crowned champions Club Brugge last Sunday. Just 4 days later, they swallowed 5 goals at KRC Genk, although both games cannot be compared. This time, Anderlecht didn't played so badly.
Even after Italian striker Stefano Okaka was sent off on 10 minutes after hitting an opponent, Anderlecht remained the better team, but they had to  be content with a draw - at least, that's how it seemed. It was 2-all after 70 minutes before Genk made some wonderful goals with thundering long-range shots - first Spanish playmaker Alejandro Pozuelo, next midfielder Wilfred Ndidi and finally Greek striker Nikos Karelis: 5-2.
AA Gent: between hope and despair
Another humiliation for Anderlecht, who could still be caught by AA Gent if the Buffaloes beat RC Genk this Sunday, and if they lose their home game against play-off 1 bottom-of-the-table Zulte Waregem.
AA Gent won at KV Oostende 0-1 (photo below), a late Kalifa Coulibaly effort. The win was a relief for AA Gent, after 3 defeats. The previous champions had already given up their ambitions for second place, but are keeping a slim chance.
Ghent keep third place, but can still lose it to Genk if the Limburgers win in Ghent. This makes it a game with a triple stake next Sunday: second or third place for AA Gent, and third place as the ambition for Genk. Third place is good for a berth in next season's Europa League preliminaries. Number 4 still has to battle it out with the winner of play-off 2 for the final European ticket.