Rain causes morning rush hour misery
Tens of thousands of commuters have had a difficult journey into work this morning as heavy rain had in the second worst day for traffic jams so far in 2010. A one point a total of 406 kilometres of jams were recorded on the countries motorways and highways.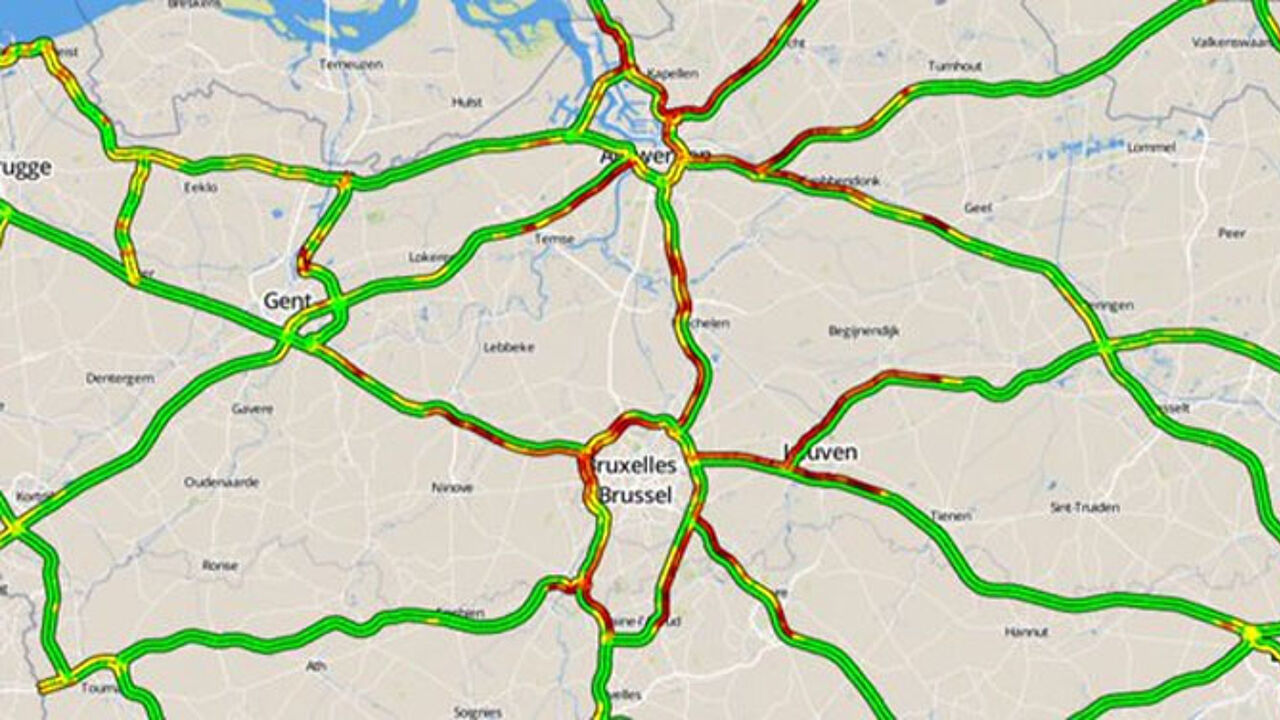 Maybe you noticed it yourself if you drove into work, the heavy rain has served to cause longer than normal rush hour jams on the roads. From 6am onwards the traffic was much heavier than on a normal Monday. At 8:08am at total of 406 kilometres was recorded on motorways and trunk roads across Belgium. Since then the length of the jams has been falling gradually.
Although 406 kilometres is exceptional, it is not the highest traffic jam total this year. This record is still held by 15 January and was largely caused by snow in Wallonia.
As regards Flanders this morning's rush hour has been the worst so far this year. This is despite no new accidents or other incidents having been reported since 7am. Earlier lorry jack-knifed on the R2 motorway near Lillo, west of Antwerp and two cars were involved in a crash at the junction of the Brussels Orbital and E40 motorways in Sint-Stevens-Woluwe (Flemish Brabant).
Traffic is heavy on routes into Brussels and on routes from Limburg province to Antwerp.
The latest traffic information can be found on the VRT's traffic site.