Speed dating in Brussels - the different way
The Brussels Museums Council has launched "100 Masters", a campaign to highlight the masterpieces in the various Brussels museums. Let yourself be seduced by one of the Masters, or, if you wish, by another visitor, since the event also includes real-life speed dates in a different setting than just a pub or café.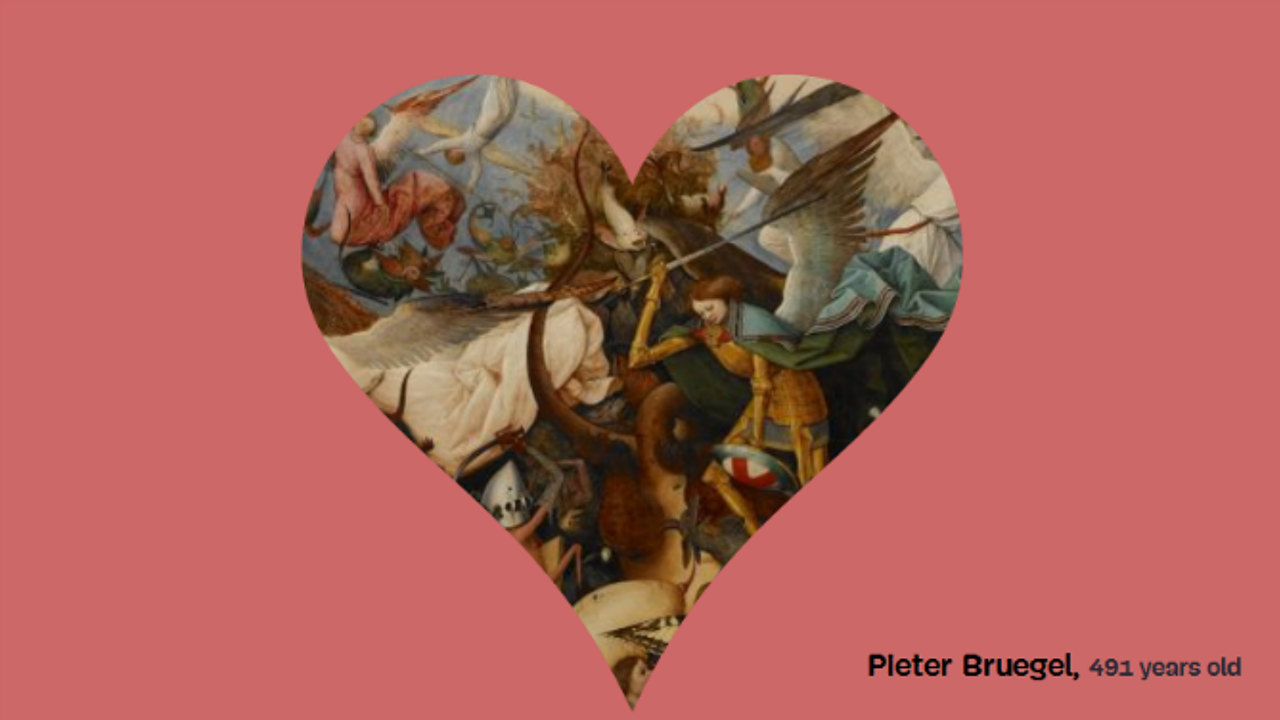 What?
"100 Masters" was launched last week and runs until 27 August. The aim is to put the permanent collections in the spotlight. 41 Brussels museums were eager to take part - apart from art museums, also science, history and technical exhibitions. Different special events will be staged this summer to encourage visitors to actually come and meet their date.
"We have been wanting to highlight the many Brussels top pieces for a long time", explains Pieter Van der Gheynst of the Brussels Museums Council. "Brussels can easily compete with other major European cities in this respect."
Dating: virtual and real!
Dating takes a special place in the initiative. You will experience this immediately upon visiting the interactive homepage www.100masters.brussels - swipe as you like, and you will find yourself with a match!
It should also be taken literally. "Four museums are offering real speed dates", explains Van der Geynst. "Normally a speed dating event would be held in a pub or café, now it's possible in a ... different setting."
One speed date has already passed, but others are coming up in the Jubelpark Museum (18 June), Tram Museum (16 July) and the Comic Strip Museum (13 August). All information is available on the website.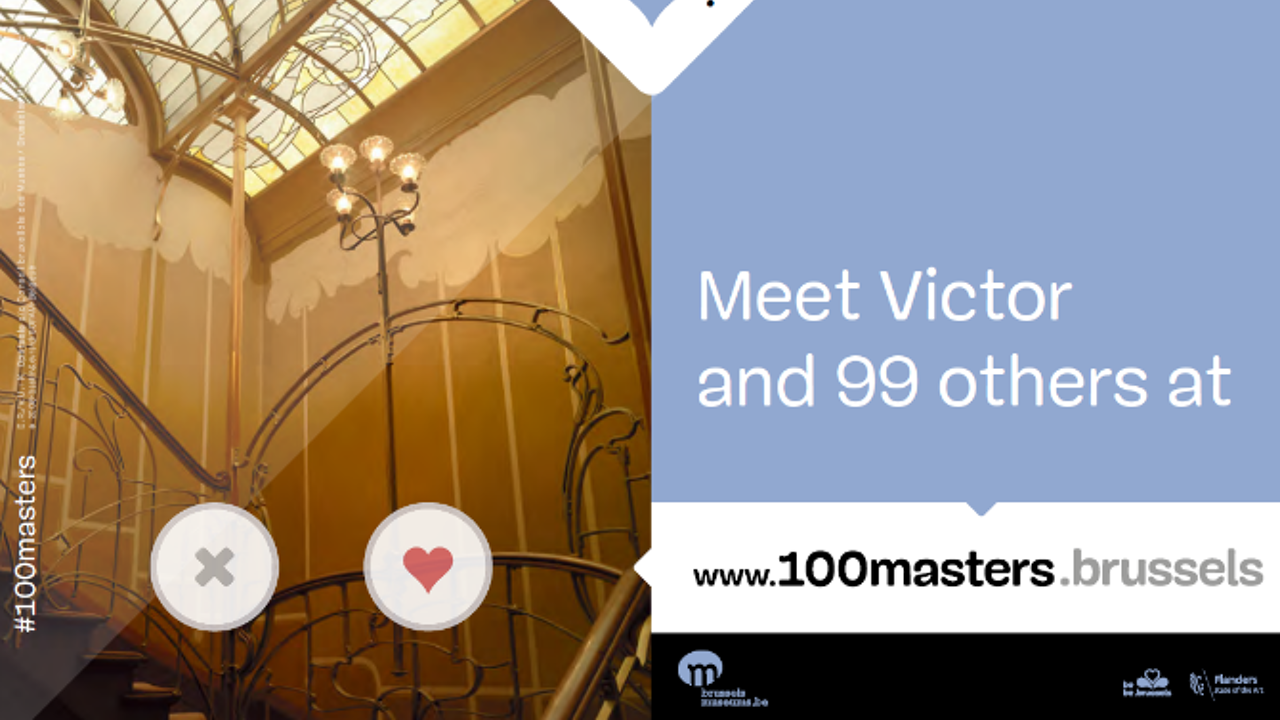 Do you want it slow? Or in blue?
There are more special events being staged to boost the campaign:
take your time to admire and discuss just 2 or 3 top pieces in a slow-art tour
apero tours focus on the Royal Library, every first weekend of the month
there is a paint-it-blue 'Smurfs Day' on 22 July in the Comic Strip Museum
20 museums developed a family tour and an adult walk. Family tours include extra practical challenges for children
Expats are being spoiled
Extra attention was paid to expats and visitors from abroad. Not only where languages are concerned (all masterpieces are available in English, French and Dutch, but several also in German, Spanish, Russian, Italian, Turkish, Arabic, Chinese etc.) but also for the occasion of some national holidays.
If you are lucky enough to hail from the right country, you can enjoy a special welcome tour in your native language. This is the case for Italy (2 June), Portugal (10 June), Luxembourg (23 June), Canada (1 July), the United States (4 July) and France (14 July). 
"I've struck gold!" No, an iguanodon
"100 Masters" is being promoted on social media like Facebook (via #100Masters of the Brussels Museums) and Twitter (also via #100 Masters) and there is also a special blog that is being kept, says Pieter Van der Gheynst.
"In this blog, which receives daily updates, we bring the story behind a top piece in a fashionable manner, using anecdotes or did-you-know's." The blog can be found via the website blog.100masters.brussels.
There is the story of the iguanodons found in a coal mine in Bernissart, to give just one example. The relatively well-kept skeletons even travelled to Japan to go on display there.
Practical
Special maps of the participating museums and a booklet are available at the tourist offices for free. They provide information in different languages, including English.
Once you have made your choice, you just buy a normal ticket in that particular museum. However, if you want to combine different museums, you are probably better off with the Brussels Card.