Brussels Chief Commissioner injured during disturbance
Chief Commissioner Pierre Vandersmissen of the Brussels-Capital Elsene Local Police Service has been injured during a disturbances near to Brussels South Railway Station. Eight protesters were also injured in trouble after the trades unions' national demonstration in Brussels.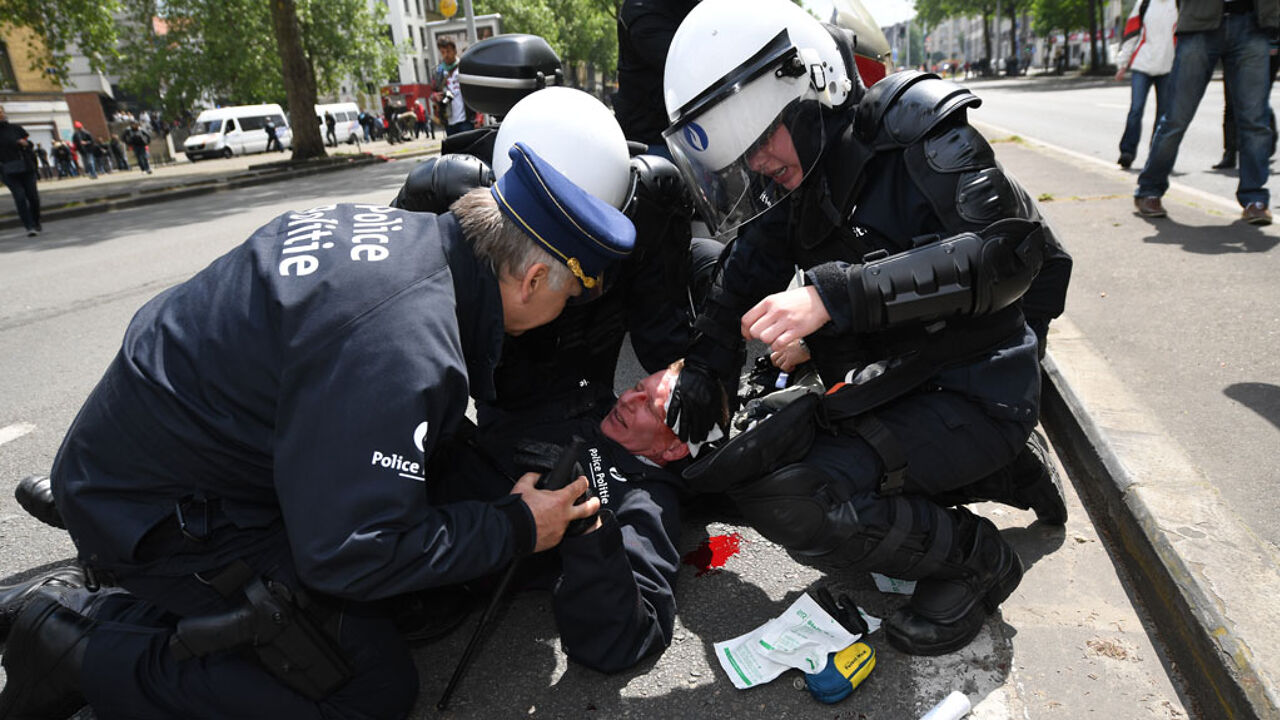 The trouble started after the demonstration with protesters, some of whom masked pelting police with all they could lay their hands on. The police responded with water cannon. It has been confirmed that 8 protesters and 2 police officers including Chief Commissioner Pierre Vandersmissen were injured in the trouble.
Mr Vandersmissen was taken to hospital with a head wound.
Dozens of protesters have been detained. However, it is unclear whether the person that attacked Mr Vandersmissen is among them.
Calm returned by around 3pm after which a clear up operation was mounted.
Mr Vandersmissen hit the headlines last month after he detained 100 people, including the Chairman of the Francophone Human Rights League Alexis Deswaef on the steps of the Brussels Stock Exchange Building.
Mr Deswaef said that he and the other people on the steps shouldn't have been detained as they were showing their support to the victims of the 22 March attacks. However, Mr Vandersmissen said that they had been detained as there was a ban on demonstrations that day.