Flipkens falls at first hurdle
The second Grand Slam tournament of the year is already over for Kirsten Flipkens. The Fleming was soundly beaten at the French Open in her first round match against the Alizé Cornet of France.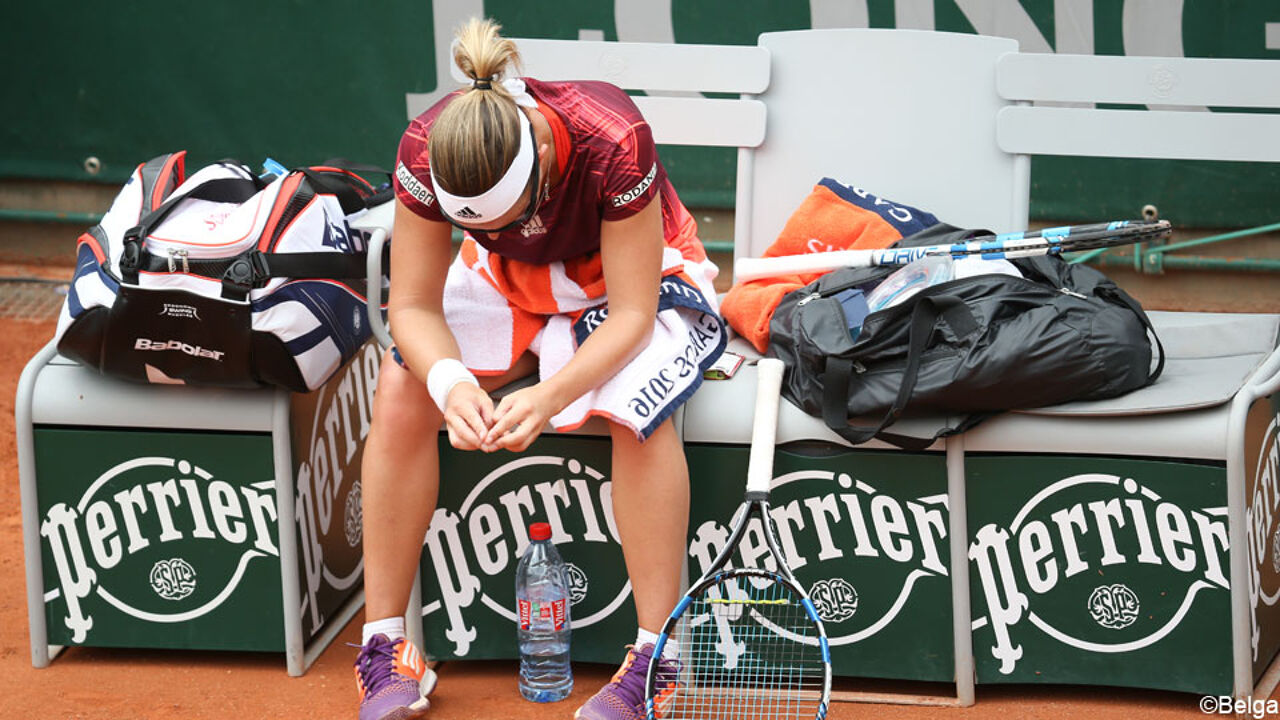 There isn't a big difference in the World women's tennis rankings between Kirsten Flipkens (WTA-61) and Alizé Cornet (WTA-50). However, this wasn't evident in Tuesday morning's match.
Alizé Cornet was dominant throughout, while Kirsten Flipkens failed to make any impression whatsoever. At 1-0 Cornet it was already evident that it wasn't going to be Kirsten Flipkens' day.
Although Flipkens came back to 2-1 it was clear who the winner would be. Kirsten Flipkens tried to take the pace out of the match with a few drop shots, but this didn't little to stop her French opponent.
Flipkens was unable to keep control of her own services and was unable to make an impression when Alizé Cornet served. Cornet had the game in her grip. After just 53 minutes of play the match ended in a 6-1, 6-2 two-set victory for Alizé Cornet.