"If he turns out to be one of us, we will throw him out"
The leader of the socialist trades union ABVV, Rudy De Leeuw, has condemned the violence at the end of the big demonstration yesterday. "The attack on the Chief Commissioner could not have been more cowardly. If we can identify the aggressor, he will have to leave the union."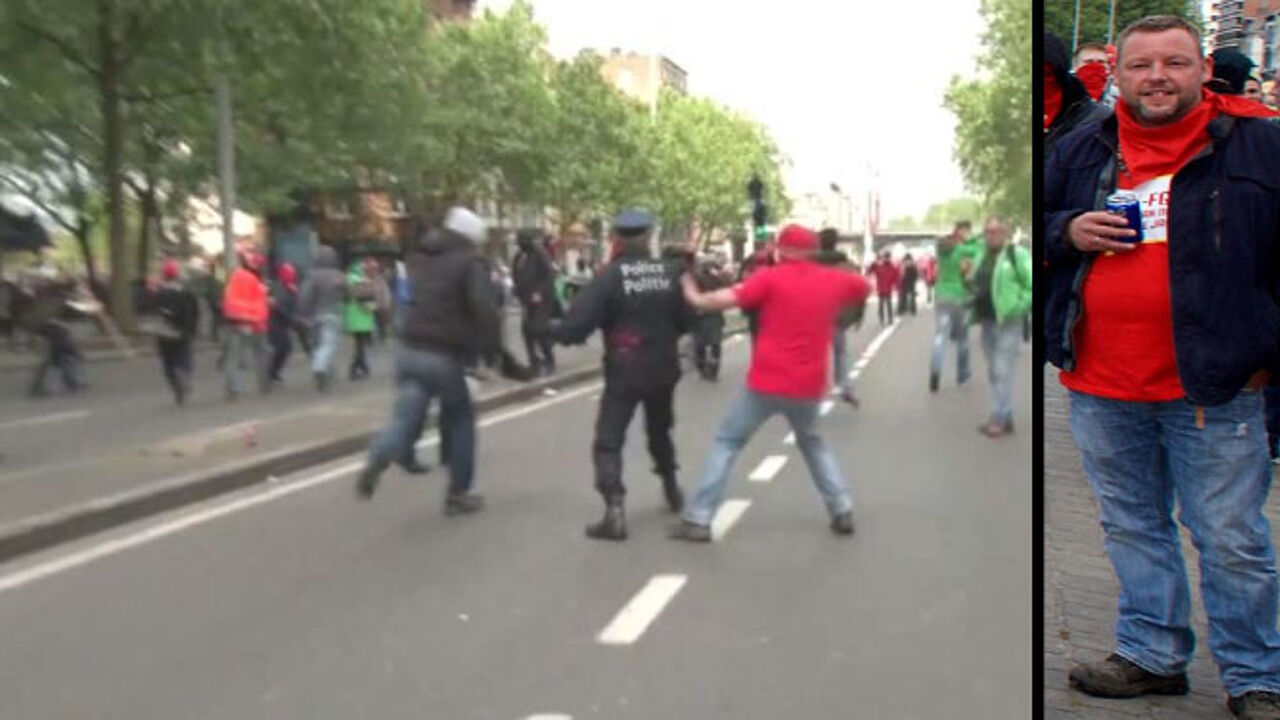 Police spread a picture of the suspect.
The footage showing how the police chief is being attacked from behind sent a shock wave through the country. The man is knocked on the head and succumbs immediately, in order to keep lying motionless on the road next. The victim sustained a heavy head injury and spent the night in hospital.
For trades unions, the incident was very unfortunate, distracting the attention from the message they wanted to give. Speaking about the incident, Rudy De Leeuw told the VRT that the assailant must have come from outside the demo, as he hadn't been seen by the ABVV security team. "I wish the Police Commissioner a speedy recovery."
The man was wearing a red shirt, but could not be identified yet. A 20-year-old was apprehended, but it turned out not to be him. If the assailant is being identified and he turns out to be a member of the ABVV, he will be thrown out.
Police launched a public appeal to find the man, also releasing a photo of him.