Police chief's assailant hands himself in
A man that handed himself into police on Wednesday is still being question about an assault that Chief Commissioner Pierre Vandersmissen of the Brussels-Capital-Elsene police service hospitalised. The incident happened at the end of Tuesday's national union demonstration.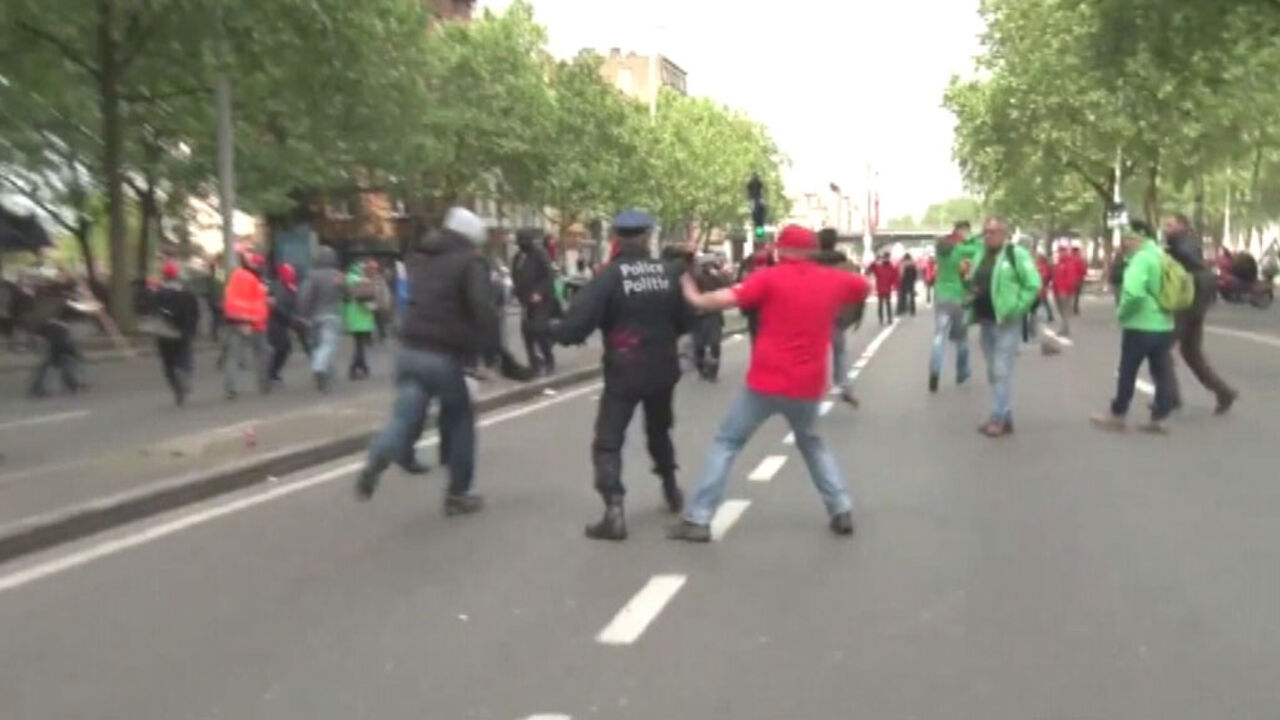 The suspect, whose photograph had been published in newspapers and social media and "wanted" posters, handed himself into police in the Brussels suburb of Ukkel. He is being questioned by a magistrate who will decide whether he will remain in custody.
Chief Commissioner was attacked at the end of the demonstration by a man in a red t-shirt. Video footage shows how the assailant attacked Mr Vandersmissen from behind, making him fall. The attack continued once the police chief was on the ground. He sustained a head injury and was taken to hospital for treatment.
Two other men were detained during the demonstration for throwing things at the police. One of the two men has been summoned to appear before magistrates on 17 June. The other was released after questioning.