Two cyclists floored by Federal Ministers
A Brussels cyclist was knocked from his bike on Friday morning after the Federal Health Minister Maggie De Block opened the door of the car she was travelling in without looking. In a second incident just moments later, a second cyclist fell off his bike after crossing the path of Ms De Block's Flemish liberal ministerial colleague Alexander De Croo.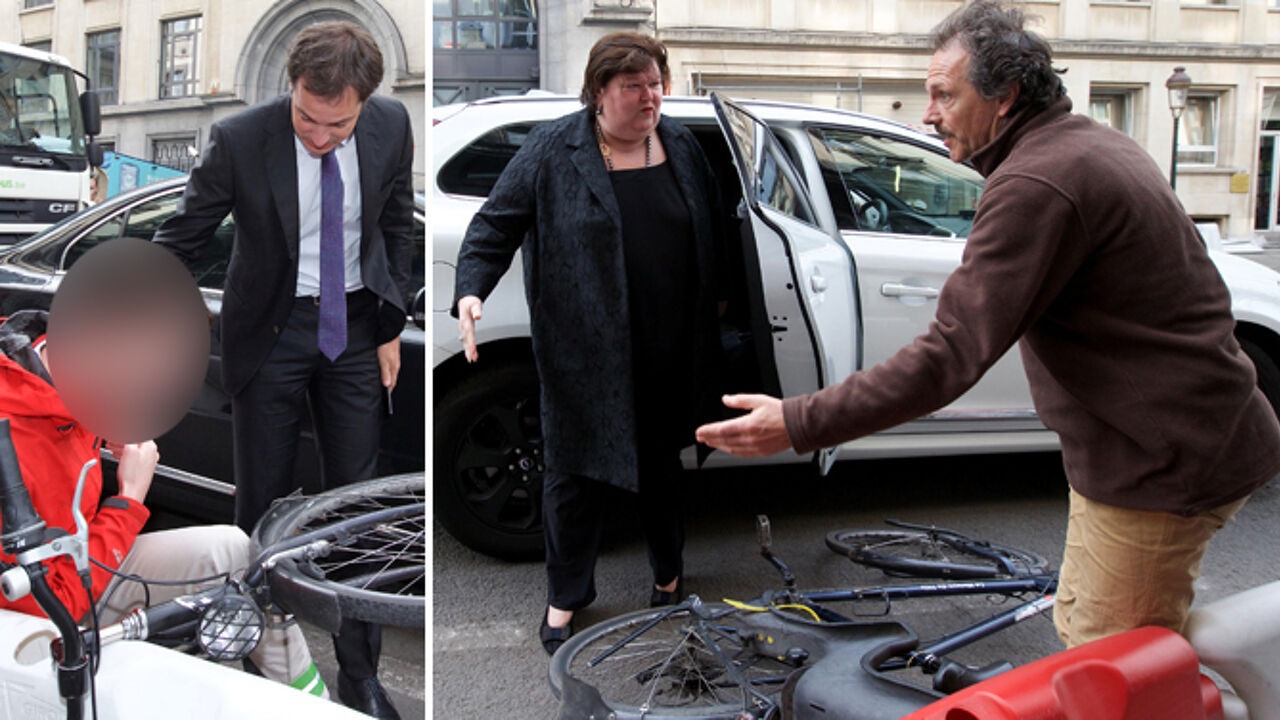 Both incidents happened on the Wetstraat in Brussels where both politician were on their way to the weekly Federal Cabinet meeting.
The first cyclists was unable to break in time when Ms De Block opened the back door to get out of the chauffeur-driven car she was travelling. Fortunately, apart from a few shock bruises and shock the cyclist was unharmed.
Ms De Block gave the cyclist her number so that he could contact her should there be any lasting damage.
A little later another cyclist was injured when he crossed the path of Deputy Prime Minister Alexander De Croo. The cyclist received treatment for an injured hand at the Prime Minister's official residence. Mr De Croo admitted that he was in the wrong and like Ms De Block apologised unreservedly.